Dear married people – a word of advice.
(Based on a recent experience I had).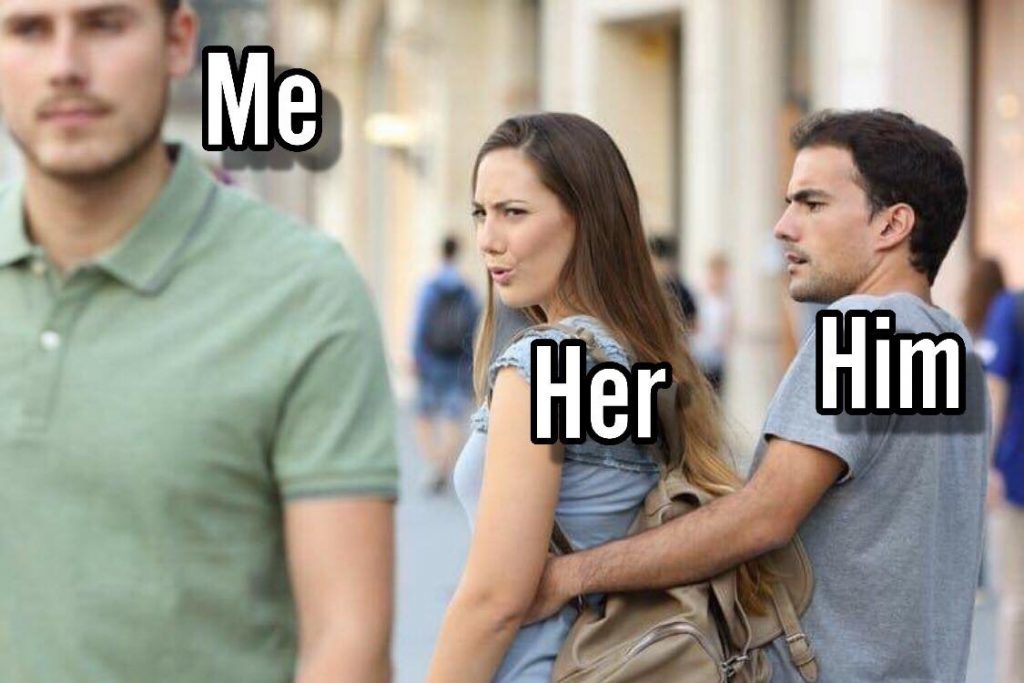 If you're in a bar and you're not wearing an engagement or wedding ring and you're talking to a guy for 10 minutes and you tell him "I'm waiting for my family" and then you exchange social media, the guy you're talking to assumes that you're waiting for parents or cousins or grandparents and that you're single. And then when the sole family member shows up and it's the husband ("oh this is my husband") you just caught everyone off-guard including yourself and now everyone's uncomfortable :
(1) the husband's pissed you're talking to a younger man who happens to be a muscular Latino possibly named Carlos or Francisco with 2 unfairly cute dogs
(2) the wife is uncomfortable because she got got
(3) and I'm confused because you just went from single to married real quick).
This could have all been prevented if you substituted "I'm waiting for my family" with "I'm waiting for my husband."
(I would rather be single and deal with this than get married and my wife making me deal with that)
Some Social Media Reactions From Women
@simply_livvie: "Shady shady. Meanwhile I'm always telling guys I'm waiting for my husband. And I ain't married lol"
"Haha wtf who says that? Even if I were waiting for my sister I'd say "sister." Calling 1 individual person "my family" is weird in itself. At least she didn't say "someone" or "a friend." Haha"
@nikinikz: That's scandalous. Who says that they're waiting for their family and it's their spouse !?? Hahahahahahaha! #busted
"Who say I'm waiting for my family?!?! She's asking for trouble"
@abbiesmith233: "Damn when I was married if a guy even looked in my direction I'd tell him to eat shit and die."