The reality of relationships is that over 99% of them fail. Seriously. Think about all the people you've dated and how many of them you ended up marrying or spending happily ever after with. The average person will date dozens of people in their lifetime before choosing who to settle down with and even then, the odds for a happily ever after aren't good. But this article isn't meant to bash on the reality of marriage and the high likelihood of divorce or an unhappy sexless marriage (lol). Instead, it's to take a moment and thank each of my ex-girlfriends for something they taught me or a lesson they left me with. Even though the relationships didn't work out, they each made a lasting impression.
In order to protect their identities, I'll be using the first letter of their first name. I also included their current relationship status so you can see that almost every girlfriend I had is married today. Basically, I'm Good Luck Chuck. If you want to get married, just date me, and it's a near-certainty that the next guy you date will be your husband.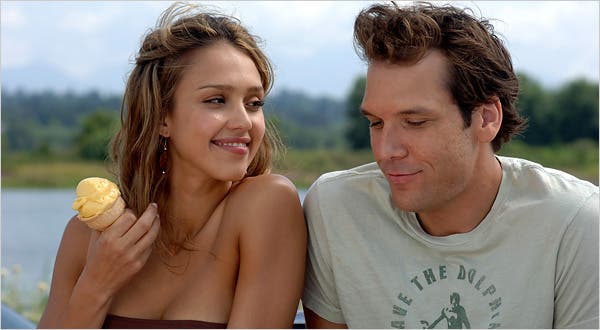 This is in chronological order starting with my first girlfriend when I was 14.
Thank you L.
You were my first girlfriend and my first kiss. We were 14 and I had no idea what the hell I was doing. But, I had a crush on you all of freshman year so when I found out you liked me too, it was quite the confidence booster. Thank you for laying the foundation of my confidence and teaching me how to kiss.
Status today : Married.
Thank you M.
You were my second girlfriend. It didn't last much longer than my first relationship. A few weeks into dating you I told you that I wanted to dye my hair blonde. You told me if I did that, you would dump me because you didn't want to be seen in public with a blonde Mexican. Plus, you said I'd look terrible. I thought you were being rhetorical. You weren't. I dyed my hair blonde and you immediately dumped me. Thank you for teaching me to take what women say seriously.
Status : Married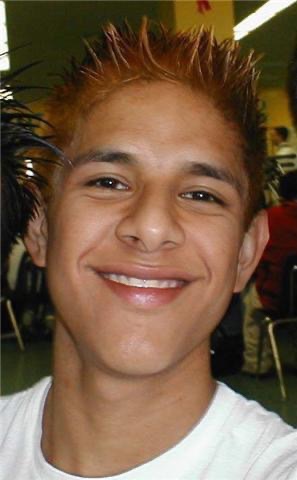 Thank you K.
Our relationship was a bit controversial because I was a senior in high school (to be clear, my birthday is in July so I was 17 the whole year) and you were a freshman (you turned 15 during our short-lived relationship so it wasn't entirely creepy). And I wasn't the only senior dating a freshman. My friends dated your friends, your friends dated my friends. High school can be such a crazy time. We really liked each other but we were both so inexperienced that our relationship never had a chance. But I did learn a valuable lesson. Always make sure that your girlfriend's friends, siblings and parents like you. A relationship becomes very difficult when everybody is telling your girlfriend to break up with you. My outgoing personality led a lot of people to believe I was a player but the irony is that I was a virgin until college. We were so young. So innocent. Thank you for teaching me the importance of being liked by your girlfriend's circle.
Thank you J.
Even though you were my fourth girlfriend, you were my first real world girlfriend (I don't think high school counts). We met within the first week of college. And wow did you make me pursue you hard. But it worked. We ended up dating on and off for a long time, making you to this day, my longest relationship. As a medical professional, you had experiences with the male anatomy that I had never heard of before and I let you try that thing on me. That was a game-changer. Thank you for navigating young adulthood with me and showing me what loyalty in a relationship looked like (as well as that thing you did).
Status : Married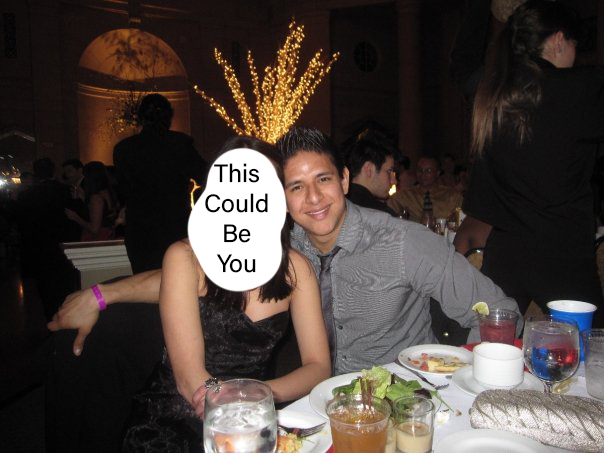 Thank you N.
We had a short-lived relationship. You weren't technically my girlfriend, but we hung out almost every day making it seem like you were my girlfriend. You ended up hooking up with one of my (ex)friends. When I called you a cheater you explained how we weren't technically boyfriend/girlfriend and we never DTRed (defined the relationship) so you didn't do anything wrong. At the time I was deeply hurt. The lesson back then was "don't trust women" and "all women lie!! " but as years passed, the lesson changed to "always communicate and clearly express your expectations and always DTR." Thank you teaching me the importance of DTRing.
Status : Married
Thank you R.
We only dated for a few months and then we moved in together (we can both admit it was way too premature lol). I'll always remember visiting your family and spending the weekend exploring a new city with you. You were a legendary drinking buddy (I got a girlfriend and a drinking buddy, two for the price of one). My parents liked you a lot. You were the first older woman I dated (you were 25 at the time lol). It was refreshing to date someone who was mature, independent and confident. Thank you for showing me the benefits of dating a mature woman.
Status : Single
Thank you H.
You probably won't read this because we had a bad break up. You were the wildest girlfriend I ever had and the first "LA girl" I dated. You were also my first girlfriend with breast implants (which was like entering a whole new world at the time). You also lived in walking distance from my office which made you the most convenient relationship I've ever been in. While we definitely had some good times, our relationship was stressful. Lustful and convenient, but stressful. At the time I don't think either of us really knew what we wanted, the joys of being young. Thank you for letting me crash all those nights and learning to appreciate the benefits of geographic desirability.
Status : Married
Thank you K.
Even though you were never technically my girlfriend, I always include you on this list. You were the last girl I dated that my mom got to meet and boy did she like you. You had the qualities that she wanted for me. I never thought that women belonged in the kitchen but that was my mom's domain. She loved to cook and she was amazing at it. You proactively helped her cook and clean but most importantly, kept her company and made her laugh. My dad described you as "a warm personality and a beautiful woman." You also came up with the most obnoxious pet-name a woman has ever called me to this day : Booby Bib. I won't explain it to my audience because that will always be our thing my Gooby Gib (wtf lol). On a serious note, you were with me the moment my mom passed away which I'll never forget and l'll always appreciate you for. Thank you for leaving such a lasting impression on my mom. I truly love watching you kicking ass a mom yourself.
Status : Married

Thank you J.
I met you while you were visiting H (the ex-girlfriend above) from Los Angeles with your boyfriend. I made fun of you because your boyfriend bought you a "promise ring" which I hadn't heard of at the time (engaged to be engaged)? A year later you broke up with him, I broke up with H and so we met up. Our first date was a Knicks/Lakers game. Pretty epic. When I look back at all my girlfriends, you probably had the largest impact on my behavior. At the time, I was "New York City for life," but you pushed me out of my comfort zone and showed me the allure of Los Angeles, the back roads of rural Mexico (I was terrified) and the beauty of Europe. It's ironic that we broke up for the first time in France, the city of love apparently. You also got me hooked on the Bachelor franchise which I am still obsessed with this to this day, thanks to you. And of course you helped me raise Raindrop and Flex and boy did those dogs love you. But most importantly, you purchased my first 6-pack of laser hair removal treatments for my legs back in 2013 because my stubble bothered you when we spooned. It's the gift that keeps on giving even in 2020!! Thank you J for making me fall in love with traveling, helping to raise my dogs and most importantly, for my still epically smooth legs.
Status : Married

Thank you A.
I met you because fate wanted it. Of all the seats you could have taken on the LIRR, you chose the seat next to me. And you made my heart race in a way I had never experienced. If love at first sight existed, this was it. The set up was perfect for me. I had Raindrop and Flex with me and a passenger with a baby in front of me who I started to interact with. Little did I know you were both a dog lover and a baby lover, making me seem like the perfect guy in that moment. We agreed to date until I moved to Los Angeles in 3 months and called it "expiration dating." It was the most passionate relationship I've ever been in and the fastest Ive ever caught feelings. Thank you for showing me what a relationship is like when lust intersects with love. Damn that's deep.
Status : Single

Thank you A.
We crossed paths in Hong Kong for a brief second. Your beauty combined with ethnic ambiguity left me intrigued for days. While I was looking through tagged pics on Instagram from Lan Kwai Fong road, you popped up on my feed. I literally slid into your DMs and invited you to Los Angeles on a whim and you actually took me up on my offer. A few weeks later you flew to LA from Japan to meet me and then after we hit it off, you moved there a month later. You were my first international girlfriend. We had a significant age difference (you were 11 years younger) and my constant travel schedule (I was bicoastal) created a lot of stress in our relationship. While part of me wants to blame our breakup on your immaturity, I also blame myself for entering a relationship when my lifestyle really wasn't suited for one at the time. Regardless, to this day you are the first and only girlfriend that has the honor of being featured on my Instagram feed (it has since been deleted I think). That's a big deal. Thank you for moving to Los Angeles for me. That's definitely the largest leap of faith anyone who's ever dated me has taken. You literally moved countries for me. But it worked out for you because shortly after we broke up, you met a Brazilian guy and now you're married to him. So really, you should be thanking me.
Status : Married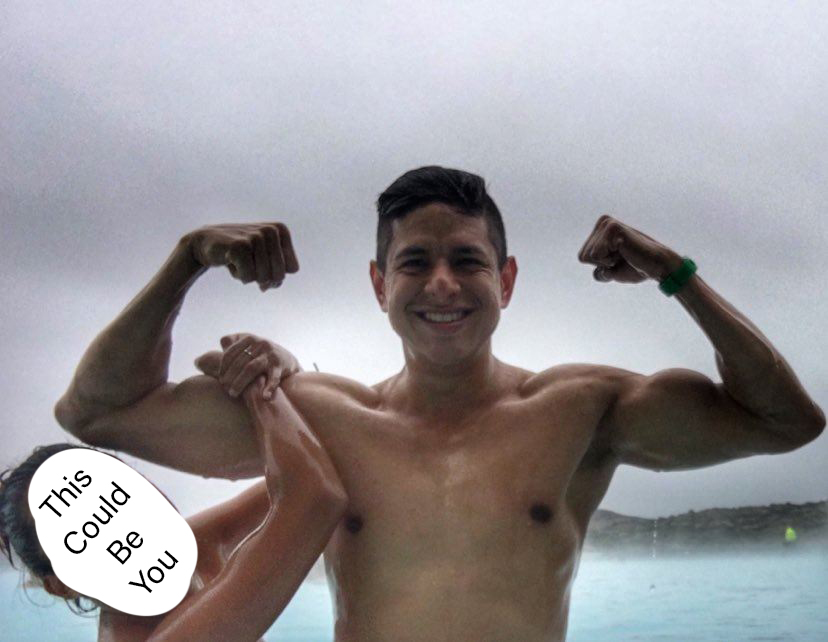 Thank you A.
Even though you weren't technically my girlfriend, we had an amazing short-lived month together before life took you to France. I will always admire your strength and courage in escaping Venezuela in the pursuit of a better life. I'm including you on this list because of the experience we went through together. It affected both of us in different ways, but I appreciate how mature we were about it. There's no need for me to talk about the details here, but here's the message you recently sent me reflecting on that journey :
"Thank you for being who you are, for supporting me on my decisions, for allowing me to have other perspective of things."
You were also my first Latina girlfriend and made me fall in love with the Spanish accent. 3 years later and my horizons remain expanded because of you. Thank you for expanding my horizons, your maturity, and showing me what strength and courage truly looks like.
Status : In a relationship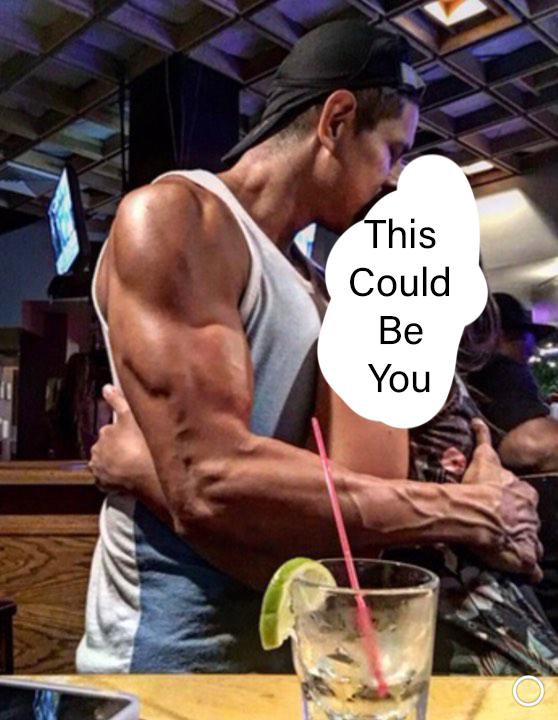 Thank you future ex-girlfriends.
And to my future ex-girlfriends, whoever you may be, I am sure you too will leave me with valuable life lessons. Thank you.
So as you can see, just because a relationship doesn't work out or lead to a happily ever after, doesn't mean that it didn't have a significant and lasting impact on your life. That's the beauty of relationships. They change you, improve you, help you grow and force you to evolve. And even if they don't, you'll know what to avoid in your future relationships and help you get better at identifying and avoiding red flags.
Each woman I dated has shaped the person I've become today (I won't say man I've become because sometimes I still feel like a little boy). I learned how to distrust, then trust women again. I learned how to never leave NYC and then learned how to travel the world which lead me to moving to LA, then Thailand. I learned the difference between lust, like and love and learned how to overcome feelings like hate, guilt and jealousy. I learned how to tell when to start a relationship and certainly when to end one. I learned how to fail at communicating and then learned the power of honesty and transparency. Most importantly, I've learned what I'm capable of and not capable of providing in a relationship and this has enabled me to manage everyone's expectations. And when you can do that, you can avoid drama. And nobody likes drama. Unless of course you're watching The Bachelor.
And my status? Single AF. DM me.
@adamfrancisco
Follow me on Instagram @adamfrancisco