Yorkshire terrier Raindrop was just a 2-week old pup born in New York City when she first met her future owner Adam Francisco. At 7 weeks old, Raindrop was adopted by Francisco and moved into her new home in the Stuyvesant Town apartment complex of Manhattan's East Village.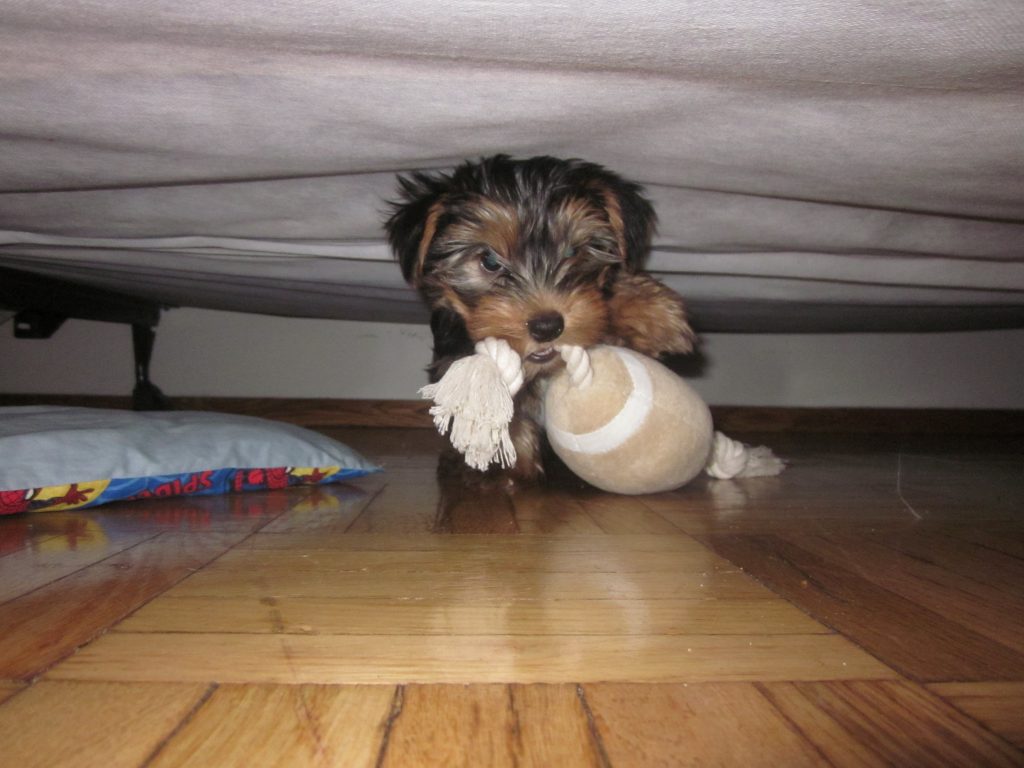 "As soon as I brought her into my home, I knew I wanted to be the best dog dad," Francisco told BeFreeMySheeple.com. "People always told me that having a dog means you can't travel as much but my goal was to shatter that perception." Francisco and Raindrop started traveling together all over the United States.
As Raindrop was too young to be a service dog, Francisco said he would often sneak her around bars and restaurants in a backpack at an early age. This helped her become acclimated to all different sorts of environments from restaurants, to movie theaters to even museums. "I believe the best form of training is consistency and exposure to different environments. Dogs are extremely perceptive and they'll figure out what's expected of them."
When an article appeared on Francisco's Facebook newsfeed stating that dogs that have a canine companion are not only healthier, but more emotionally fulfilled, he was convinced to get a friend for Raindrop. "I told the universe that I would get the next small breed dog that I came across and it turned out an ex-colleague of mine had a shih tzu that had just given birth to a new litter." A few months later, Francisco adopted the only male in the litter and named him Flex. As soon as Flex had all of his vaccines and was old enough to fly, they started to travel all over America.
Like Raindrop has her entire life, Flex has accompanied Francisco to bars, restaurants and movie theaters all over the world. "My dogs saw Avengers Endgame in the movie theatre three times. Even when there were loud explosions happening, my dogs didn't even react." And the best part Francisco says, is bringing your dogs out on a date is much cheaper than bringing a human.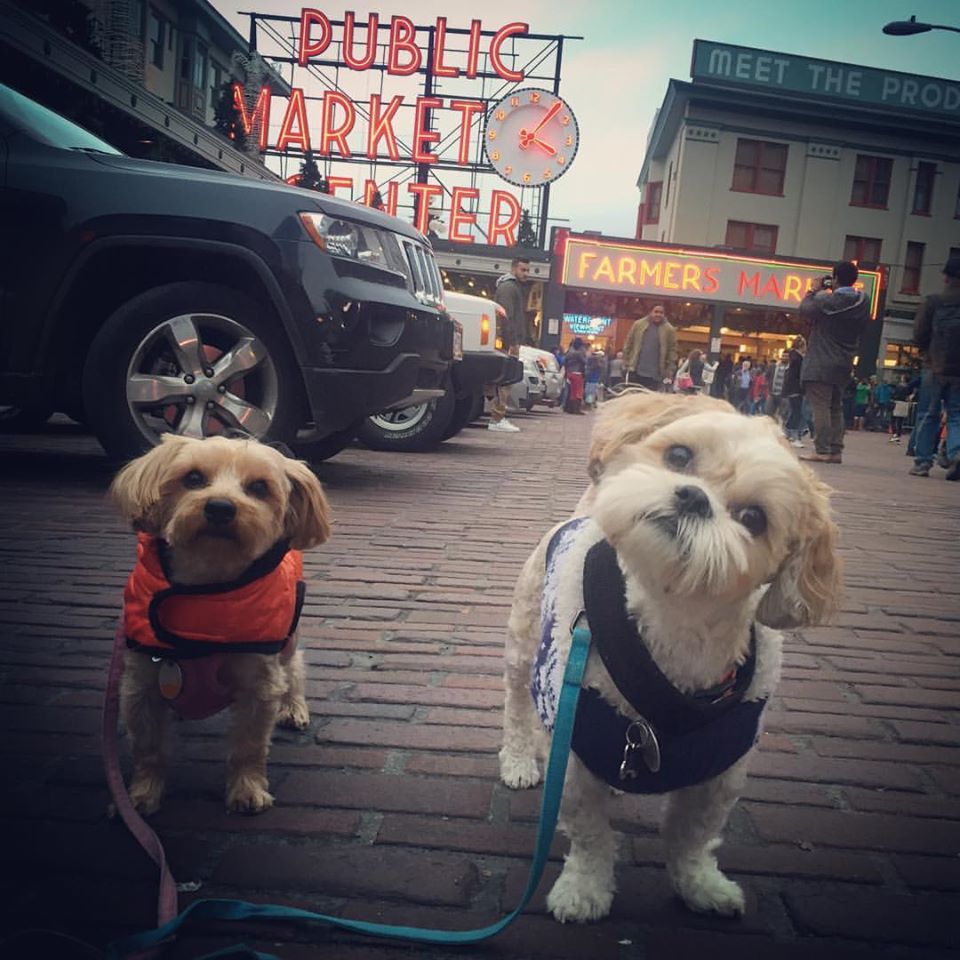 "We as people might have a lot of best friends but our dogs only have one. This is why I know my dogs are happier traveling with me wherever I go, even if we have to take a 24 hour flight to get there" Francisco says, as he's made the round trip to Thailand with his dogs twice.
After a few years of living together in New York City, in 2015, the three of them moved across country to the upscale beach town Marina Del Rey in Los Angeles. "I quickly learned how much my dogs loved the beach and the sand so we would go to Santa Monica and Venice almost every day." Francisco's dogs became a staple at the famous Venice Beach basketball courts where Raindrop would often be seen playing fetch with a tennis ball. "Whenever she sees a yellow tennis ball, like most dogs, she goes nuts" Francisco says.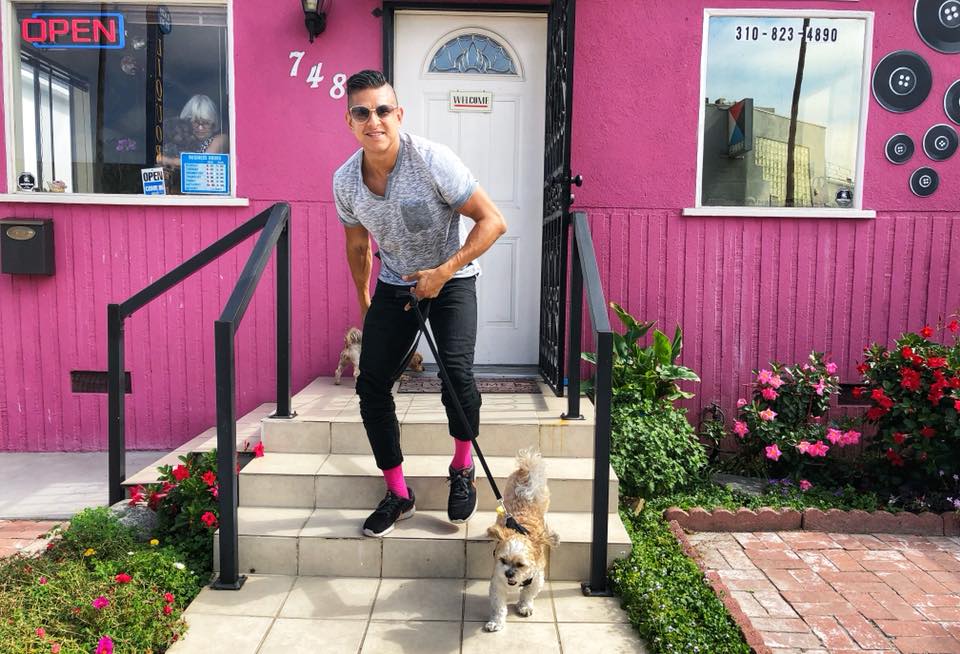 A common trip that the trio has made has been to Mexico from Tijuana to Cabo to Mexico City. Francisco and his pups have walked across the San Diego/Tijuana border before. "It's quite easy to bring your dogs into Mexico," Francisco says "You only need a rabies shot and an international health certificate to make the journey."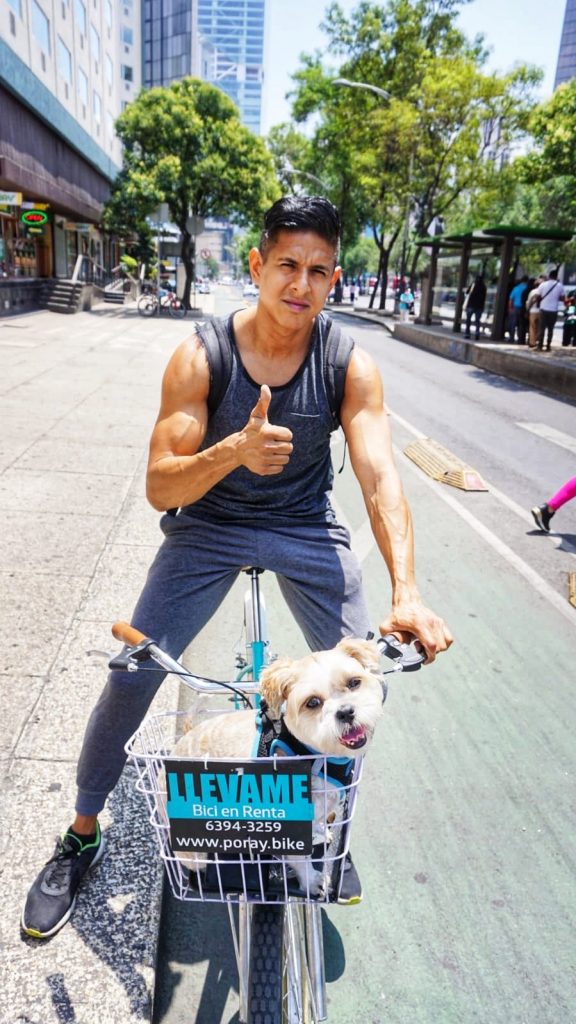 Most dogs are fortunate enough if their owner sneaks them a few table scraps but Francisco's dogs have tried cuisine from all around the world. "My dogs have tried everything from pad Thai in Thailand, to tacos in Mexico to BBQ steak in Texas." While they haven't technically entered Japan, they had sushi inside of Japan's Narita airport.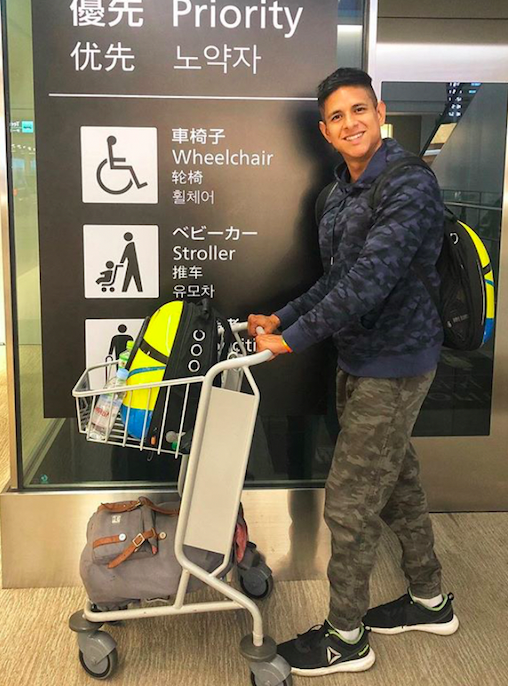 In 2018 Francisco moved to Thailand opening up a whole new world of possibilities for his dogs. "Getting my dogs into Thailand was a bit complicated but I've become an expert in the process. We even had time to make a trip together to Vietnam." Francisco's dogs sound like they travel the world more than most people do.
"It was absolutely incredible watching my housebroken, indoor pups interacting with the curious street dogs of Thailand," Francisco said. "Even though my dogs were so much smaller, they were able to hold their own and earn the respect of the local dog population." Francisco warns that it's always good to exercise caution and be aware of the behavioral signals of street dogs before allowing them to interact with your pups.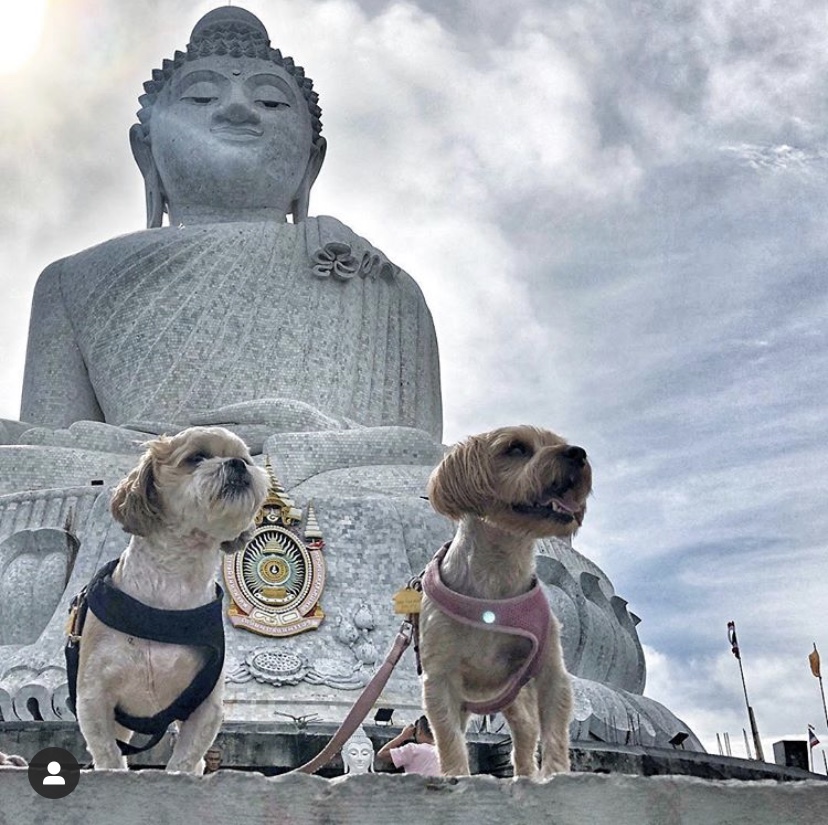 The trio has visited 20 states in America and 9 countries and they have no intentions on stopping anytime soon. "Our next big trip is probably going to be Colombia in July. Long-term, we would like to live in Japan but I know that they have strict pet import rules so it will take around 6 months of preparation."
Francisco says the most important part about traveling with your dogs is to understand the import rules, as well as figuring out which airlines will allow your dog to travel with you, preferably in-cabin. "I love all sorts of dogs but I have always gravitated towards owning smaller dogs. They offer the same amount of love as bigger dogs, but they're much easier to carry and people are never afraid of them." Francisco says some airlines have an 8kg weight limit for dogs in-cabin (with the exception of service dogs).
Francisco and his pups have a joint Instagram account with a following of over 80,000 people where they document their adventures around the world. Currently, they're back in New York City preparing for a move down to Miami.
So what's next for the group? "I plan on maybe working on a children's book sharing the global adventures of me and my dogs. Everywhere in the world, kids smile when they see my dogs so it seems like this is something they would enjoy." This to us sounds like a book that everyone would enjoy.
"We'll also continue chasing sunshine and freedom, and sometimes tennis balls."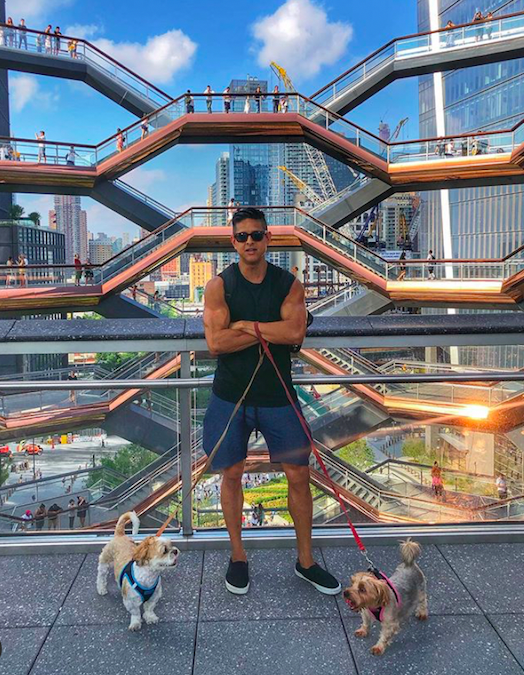 Watch the video: