Greetings from beautiful Lamai Beach in Koh Samui! Lamai is the second largest resort area on the island of Koh Samui second to Chaweng. Are you planning on visiting Lamai or Chaweng with your pets? This blog post has you covered! I'll also be answering the questions "Is Lamai Beach pet-friendly?" and "Is Chaweng Beach pet-friendly?"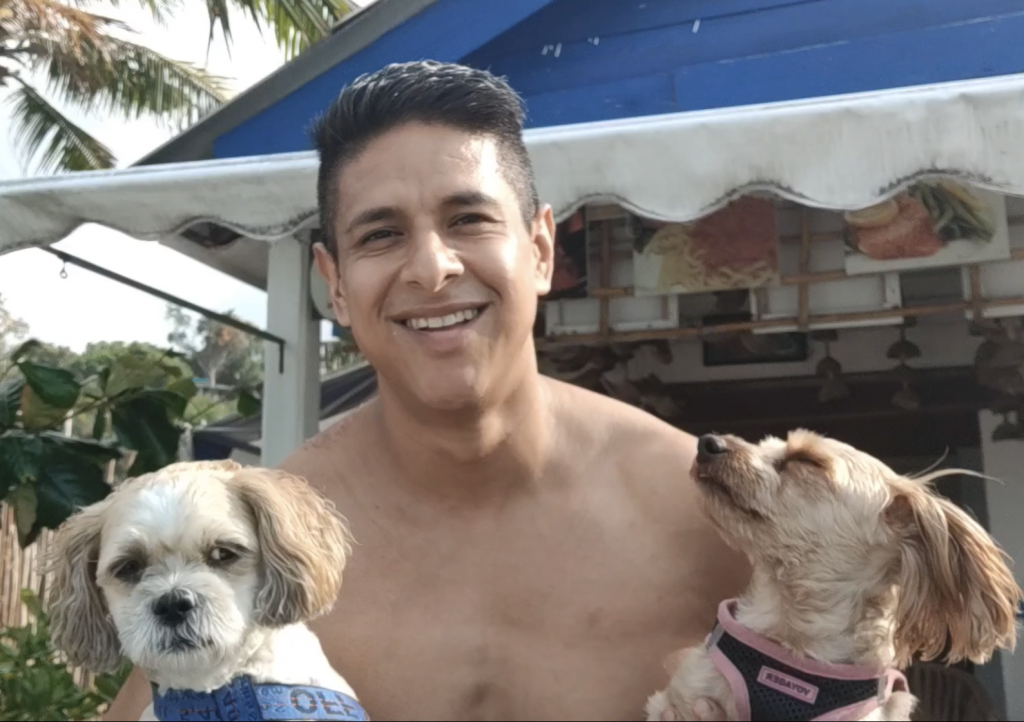 A big question a lot of people ask is if they should visit Lamai or Chaweng. My answer is why not try both! I've spent some time in both towns and I prefer Lamai during the weekday to relax (and in general) and Chaweng on the weekends to rage. Luckily for us, these towns are only 5km away from each so you could easily go between towns. A taxi will cost you 500 baht and a motorbike will cost you around 300 baht. Definitely on the pricier side for Thailand which is why renting a motorbike is the recommend way to go.
In short, here's how I compare the two towns.
Lamai
Chill vibe
Laid back atmosphere
Some nightlife options centering around billiards
Lots of restaurants on the beach
Cheaper prices for hotels and food
Locals outnumber farangs
Older, polite demographic
Beach is relatively empty
No Hooters
Chaweng
Party vibe
Aggressive nightclub antics
Nightlife, bars and clubs are the main attraction
Rowdy tourists and young bros
Prices higher due to volume of tourists
Farangs outnumber locals
Beach is almost always busy
Hooters
Think of Chaweng as a beachside bachelor party city and Lamai as a relaxing tropical getaway. You'll always find people on Chaweng Beach but there are often long stretches of empty beaches on Lamai.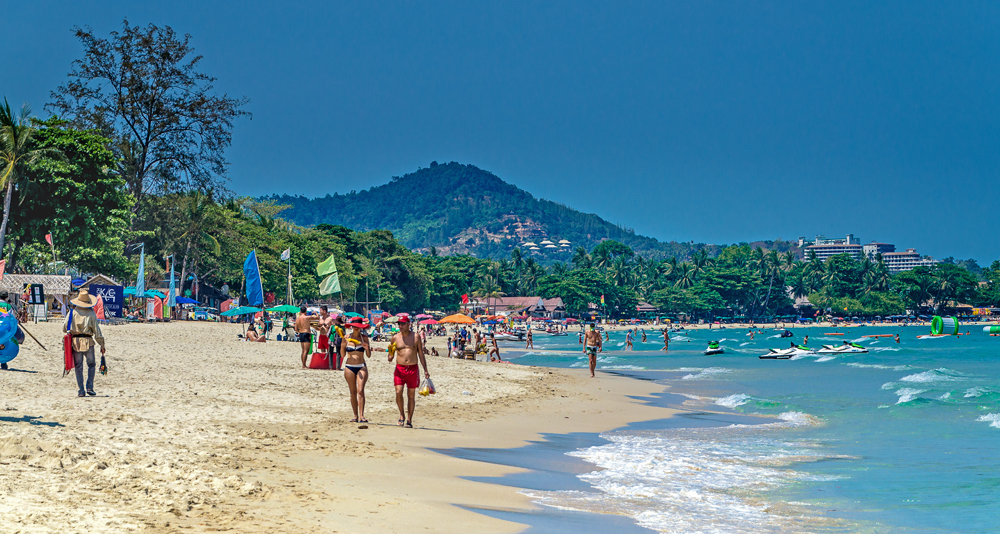 Which is better to visit with a pet? Lamai or Chaweng
I would recommend Lamai over Chaweng. Most of Chaweng's nightlife is loud bars and clubs, making neither the best environments to grab drinks with your dogs (we've done it all). Plus, the sidewalks of Chaweng are very narrow and they're always busy so it's quite difficult walking a dog anywhere close to the beach.
Lamai's nightlife is mostly chill bars with billiards and some music playing in the background making it a better place for your dog to chill while you have a few drinks and play pool. Plus, there's generally less people here and it seems like a lot less construction. Regardless, most bars and restaurants across the entire island have outdoor seating areas that you can bring your dogs to and many even have dogs that live on-premise.
My dogs and I also did the mini-hike to the Lamai Beach viewpoint. You can skip to :37 to check it out.
https://youtu.be/nYzJlVOP_U4
My Favorite Pet-Friendly Restaurants in Lamai
If you're a foodie like me and want delicious food, check out this video below where I highlight my 3 favorite pet-friendly restaurants in Lamai. I didn't really take a deep dive into the food scene in Chaweng so I don't have any recommendations for you there.
https://youtu.be/dKAQKthGeoY
So now that you know where to eat, where can you stay?
Pet-Friendly Hotels in Chaweng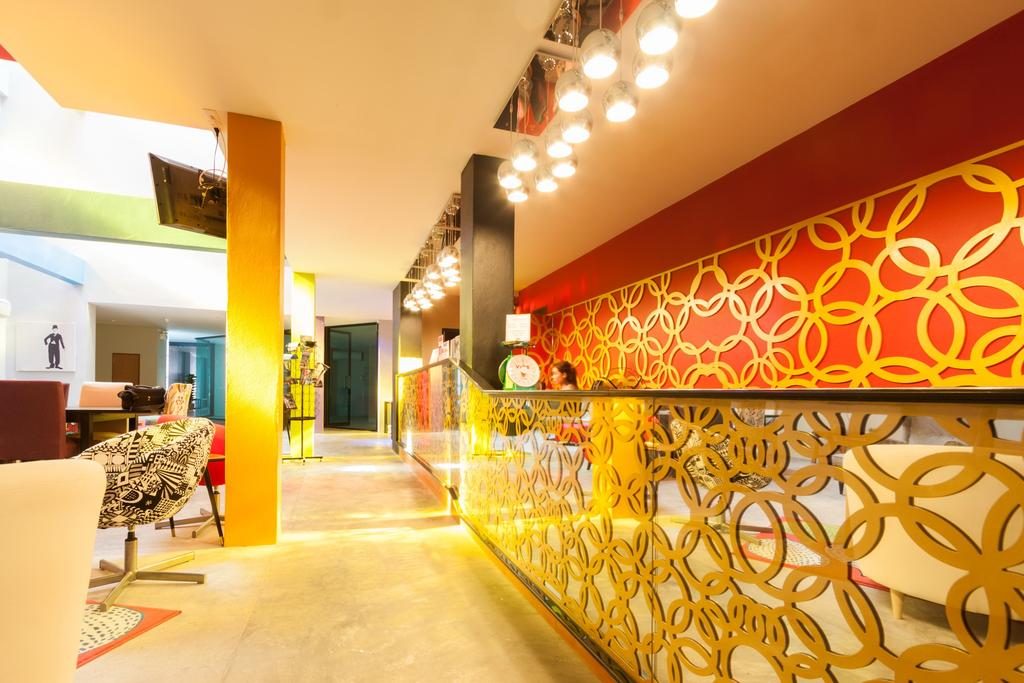 Behind the Scene Hotel @ Samui is located right on the main street in Chaweng making the location perfect for nightlife. No wonder it's named Behind the Scene as it is literally behind the scene. I could walk out of my hotel and I was only a few steps from a number of bars and restaurants, including Hooters.
The check-in process was extremely smooth and my dogs immediately felt welcomed by reception. There's also a handsome dog that lives on-premise named…Handsome. He is very friendly but he might introduce himself with some barks. I had to pay a 500 deposit for the electronic keycard which I was given back on check-out. I believe they have a fee for pets but the owner of the hotel acknowledged my service dogs and waived the fees for me.
This hotel has everything from hostel living spaces, bunk beds rooms to standard rooms making it a solid choice for most budgets from backpackers to couples to solo travelers.
I do want to point out that if you're a light sleeper and you're looking for a quiet, relaxing getaway, you can often hear music blasting from The Green Mango until 4am. I am either out drinking until 4am or blogging on my laptop until 4am so it never bothered me. Plus, being a native New Yorker, I am used to hearing a lot of noise all the time so in a way it was comforting to me. Also, if you're staying in Chaweng you're probably already there to party so this shouldn't be an issue.
If you want to check out a virtual tour of my room, you can skip to 3:13 on the video below.
https://youtu.be/ICZsLVd4xvA
Pet-Friendly Hotels in Lamai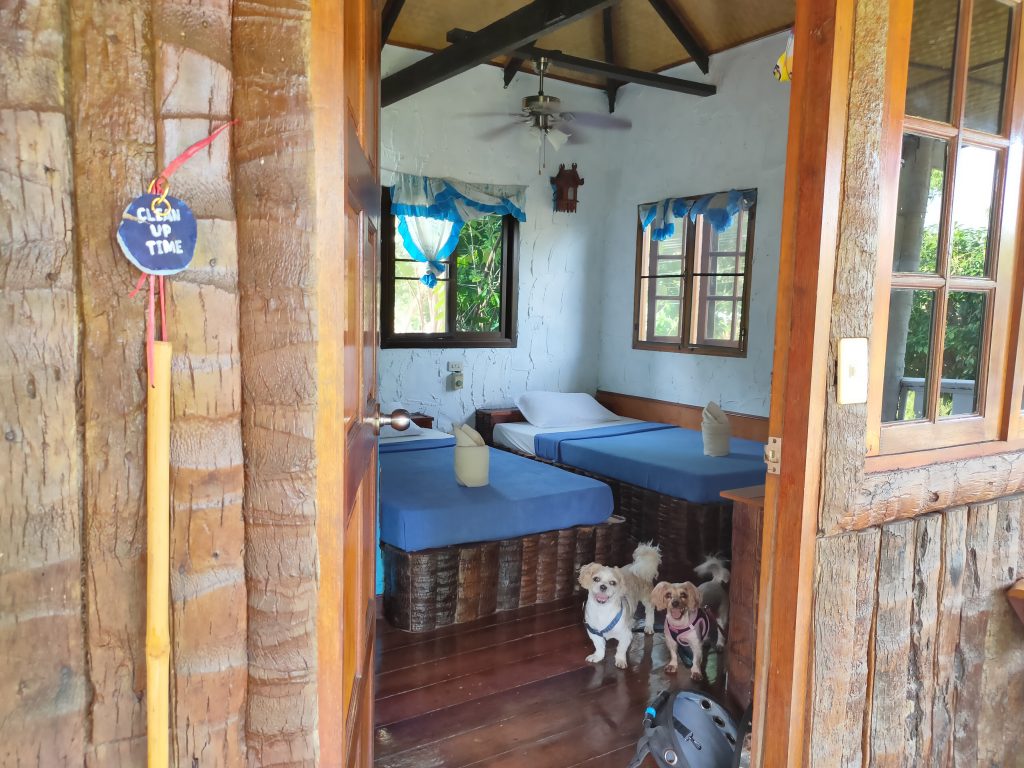 Lamai Chalet Resort is located on the southern most tip of Lamai Beach making it an amazing place to relax on the beach with numerous restaurants and lounges such as the connected La Bohemia Lounge. After a long day of laying out you can also get an aloe vera massage right on the beach. You'll never have to leave Lamai Chalet Resort. Although it is not all-inclusive, there's a restaurant and pool on-premise. They also have laundry service available. Here's a virtual tour of the resort that I made for you here
The check-in process was very easy here too. I had to pay a 1,000 baht safety deposit for my key but that was returned to me during check out. I believe they charge an additional fee for pets but the owner waived these fees for me after I presented my service dog registrations. In general, Thai people do not know what service dogs are but I have found that businesses that are either managed or owned by a foreigner or have a lot of exposure to foreigners are more likely to understand what you're referring to.
This hotel has a number of room types available including villas on the beach to the most affordable "Wood Fan Villas" which do not have air conditioning but also only cost around 600 baht per night. Considering that you're a 1 minute walk from the beach and that you get a nice breeze from the ocean at night, not having air conditioning wasn't too much of an issue. It did however bother me during the daytime so I often blogged off my laptop from cafes or from the beach. Anything that gets you out of a hotel room during the day in my opinion is always a good thing!
Keep in mind that if you want to be close to the nightlife in Lamai, then this hotel is a 20-30 minute walk along the beach away from it. If you have a motorbike, you'll be less than 10 minutes away. But please don't drink and drive.
I would definitely stay at this hotel again. The customer service was great, the location is fantastic and overall it has a super chill vibe.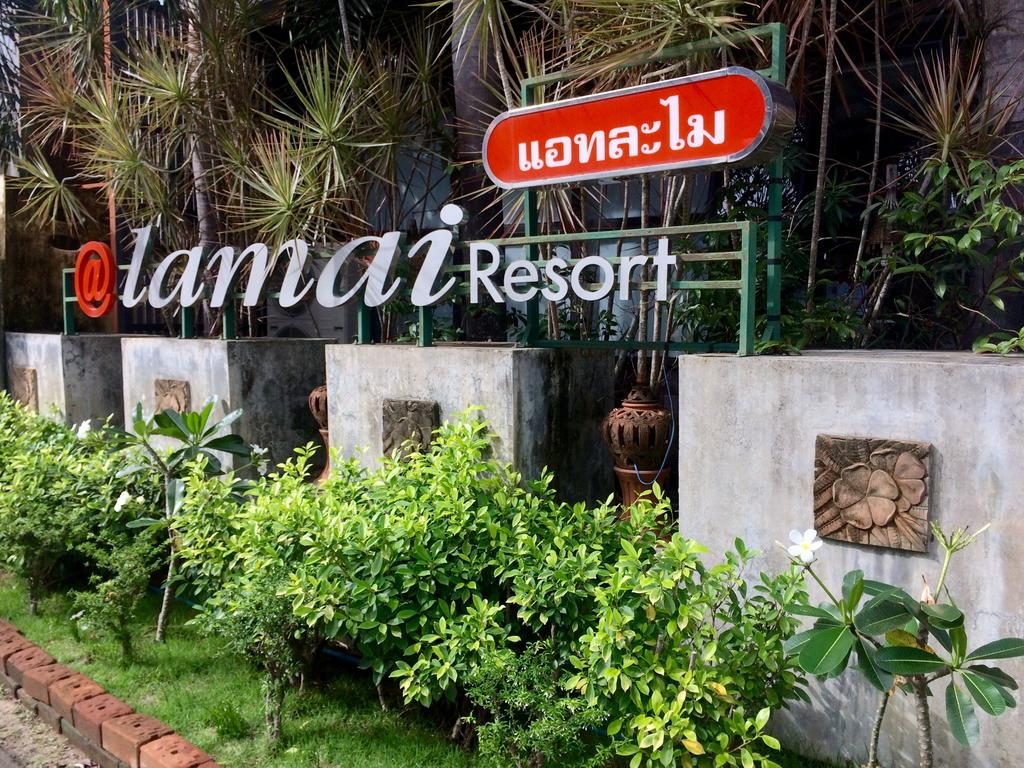 @Lamai Resort (or At Lamai Resort) is walking distance from the nightlife area of Lamai. Located in a suburban area of Lamai, it's a bit difficult to find the first time but once you do, you might be welcomed by a few local dogs that live on location.
The check-in process was also very easy and there were no additional charges for my dogs. I love when I show up to a hotel in Thailand with my dogs on-leash and management just smiles and checks me in as if the dogs aren't even there.
I paid around 700 baht a night for my room. My room is massive, clean, has a king size bed, air conditioning and most importantly, romantic mood lighting and a mirror on the wall facing the bed so I can watch myself…blog.
One of the first things I noticed about the hotel layout is that there is a massive plot of unused land right in the middle of the hotel (which are almost set up like little apartment homes). I said to the manager "you guys could really use a pool there" and she confirmed that the owners are going to building one in 2020. I'm sure the rates will go up after that, but if you book now for later in the year, you might benefit from the addition of a pool. Buy low, sell high!
So now that you know where to stay and where to eat, where do you work off all those calories?
Where to work out with your dog
When I first came to Thailand, paying 200 baht for a day pass to a gym sounded like a great deal! But after living in Thailand for over a year, 200 baht is far too much to be paying for a gym, unless it's upscale and luxurious. I have been to gyms across Thailand and 100 baht to me is a reasonable and fair price to charge guests.
I unfortunately could not find any gyms in Chaweng that were less than 200 baht per day. I did however find an amazing gym right on the beach in Lamai called Community Gym that charges 100 baht per day, 800 baht for a 10-visit pass or 1,000 baht per month. It has all the equipment you could need (if you're anything above a novice). For some reason they don't have any real presence online which is unfortunate…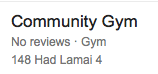 But that's why I'm here! You can get a virtual tour of the gym below and skip to 3:38.
https://youtu.be/q4_uXenTrGw
Is Lamai Beach and Chaweng Beach Pet-Friendly?
Overall I would have to say yes. Both cities are pet-friendly but with Lamai Beach being slightly better for your pets.
As usual in Thailand, just be alert for packs of soi dogs. Most of the dogs I saw on the street had collars on meaning that they might have some sort of human ownership (or they were abandoned at some point) but we haven't issues here outside of dogs barking at us.
If you happen to check out any of these hotels, restaurants or gyms, let me know what you think in the comments!
***
Have you visited Koh Samui with your pets before?
Leave a comment or you can e-mail me adam@befreemysheeple.com. If you enjoyed reading/watching this, you can follow me on Instagram, @adamfrancisco & @befreemysheeple.
Be Free My Sheeple!