As I sit here and watch the sun rise on a grateful universe, I wanted to share my thoughts on Phu Quoc, Vietnam. I was warned ahead of time by locals and travelers that I might get bored after more than a few days in Phu Quoc. Is it true? Read on to find out.
What is Phu Quoc?
Phu Quoc is an island in the gulf of Thailand that lies in the middle of Cambodia and Vietnam. Currently you can enter without a visa (whereas if you enter anywhere else in Vietnam, you need a visa or apply for an invitation letter in advance).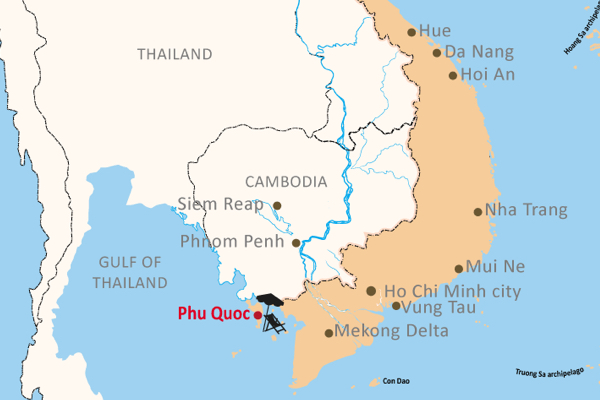 My first impression of Phu Quoc
You can immediately tell that Phu Quoc is undergoing rapid expansion and development. The entire island feels like it's under construction. If you're looking for a developed island like Phuket, this is not it. I'm guessing this is what some of the Thai islands felt like 10-20 years ago. This island definitely feels unfinished, even in the more developed areas.
One thing that really disappointed me was how many makeshift landfills I've seen across the island. It doesn't seem like recycling or showing respect for where you live is something the island is focusing on just yet.
However, on the flipside, I'm currently at Golden Sand Bar and this is one of the most Instagrammable places I've been to in Vietnam. It's almost like a playground for adults. Beautiful sculptures, great music and cocktails make this bar one of my favorites on this side of the world. Plus, unlike the neighboring Sunset Sanato Beach Club, this bar is dog-friendly. There's 2 cute pups that live on premise. This is the kind of place that you bring a significant other to such as your dogs.
Is Phu Quoc Good for Single People?
Speaking of significant others, Phu Quoc is not an island I would recommend for bachelors or bachelorettes. Unless you're open to sharing a bedroom with 7 other people in a hostel, you'll have a hard time meeting singles. I've never stayed in a shared room before simply because I started traveling after my career was established in my late-20s. If you are open to staying in a hostel, your experience might differ from mine.
For example, look at my Bumble results after 5 minutes of swiping …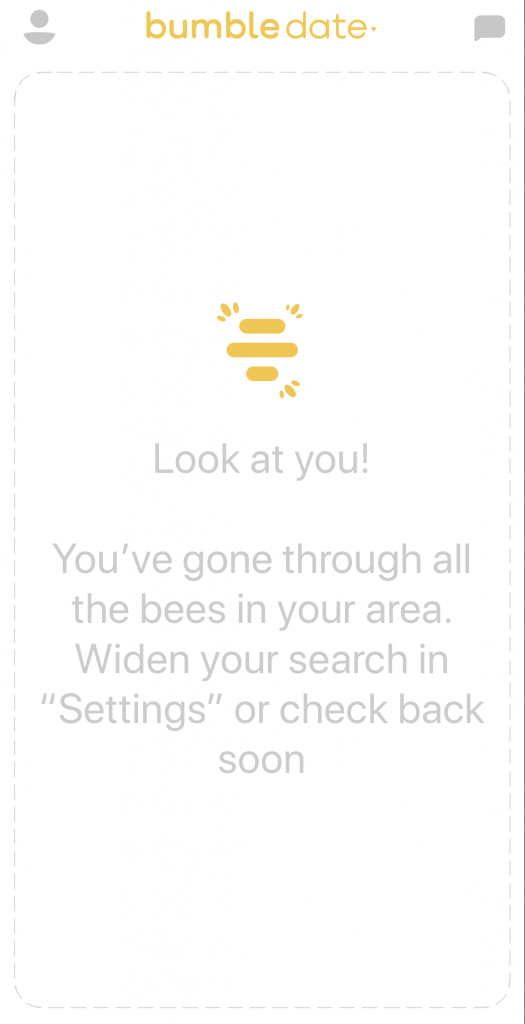 Everywhere across Thailand (except for the remote towns), it seemed that local women preferred dating farangs (foreigners), a subject I'll discuss more in the future. This relationship dynamic doesn't seem to exist in Phu Quoc on a mainstream level. It's such an isolated island it seemed like every local girl had a local boyfriend. I can appreciate that but as their tourism industry continues to grow, I'm sure the dating culture here will start to shift. If you want to meet singles or experience a good nightlife, Phu Quoc may not be for you. This is the type of island where I recommend bringing sand to the beach (in other words, it's a slow-paced, romantic island that's a great choice for couples to get away).
Is Phu Quoc cheap?
I was also surprised at how expensive some of the activities in Phu Quoc were compared to Thailand. It was very difficult to find a massage for less than. 300,000 dong ($12 USD) whereas in Thailand I saw 200 baht ($6 USD) massages everywhere.
This of course changes if you go to the beach and find makeshift massage tables. Here they typically charge 200,000 dong ($8 USD) for the hour and it's my ideal way to get a massage. Nothing beats the sounds of the ocean and a cool breeze against your skin offering relief from the heat while a Vietnamese woman soothes your soul by way of deep-tissuing your muscles. For a few extra bucks, you can get an aloe vera massage which is good if you've been laying out in the sun.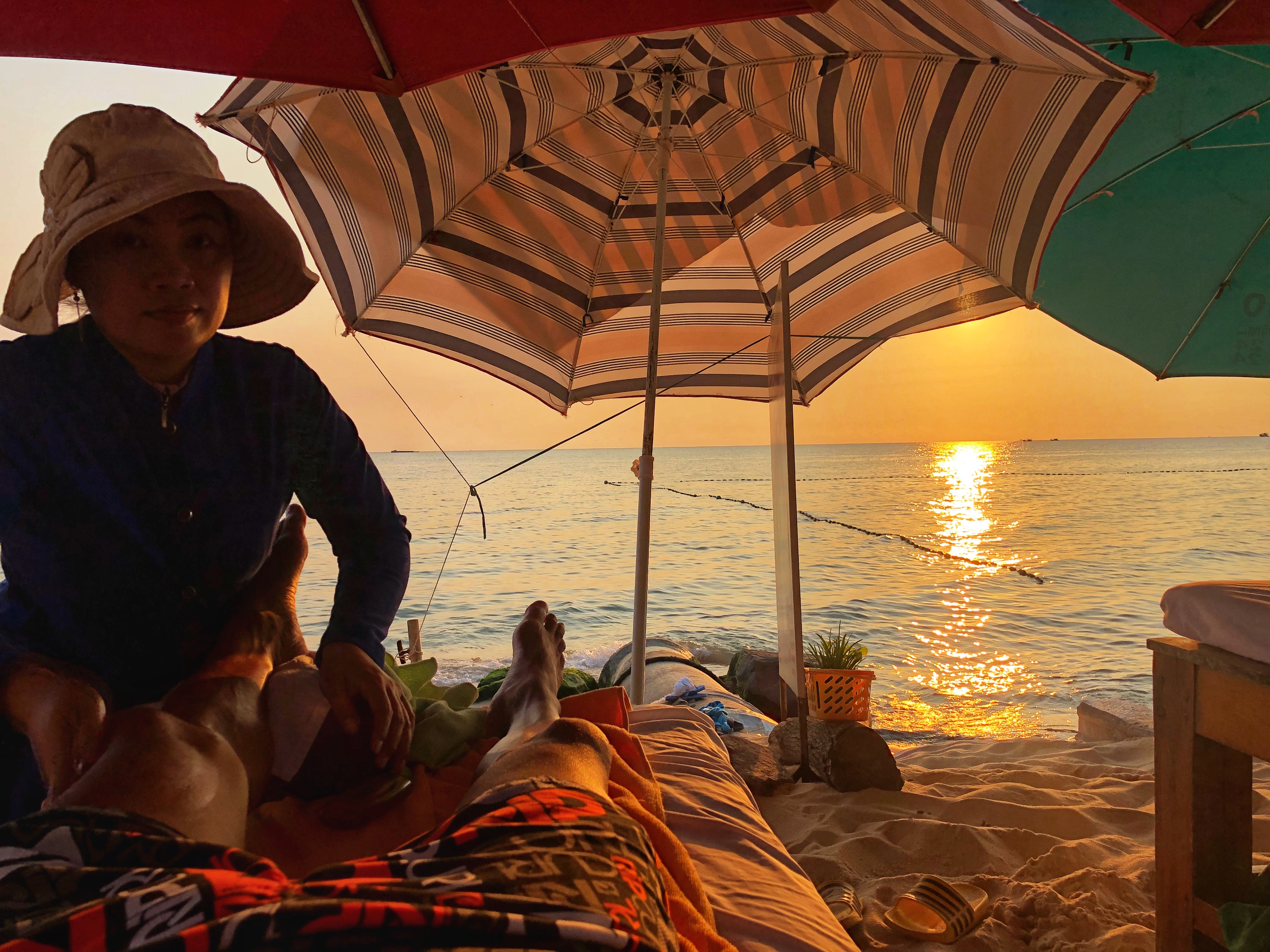 And please tip your service workers generously if you can. They work hard and a dollar to an American or European or Australian is much easier to come by. Tipping your masseuse 20% just simply isn't enough. I always tipped at least 50%. If a massage cost $6 USD, I would tip $3-5 USD. Even at $11 USD all-in, this is still less than just the tip for a massage in America (which are usually $50+/hour and a $10+ tip)!
Is the food good?
This one is purely subjective. Some people love Vietnamese food (I never got into pho). I was disappointed with it. I guess when you spend so much time in Thailand which arguably has the best (and cheapest) street food in the world, the bar is set so high that anything else is going to disappoint you. Thailand … you're like dating a 10. Dating anything less (even a 9) will feel disappointing after that!
One standout restaurant that I really enjoyed that was recommended to me by a couple that has been living in Phu Quoc for 3 years was Crab House. It has a really cool Western vibe, great customer service and amazing seafood boils. It was a bit on the pricier side so if you're looking for cheap eats, then this place isn't for you.
Another important story that I would be remiss to not include is how I got my first gout attack. I stayed at a really nice hotel called Sunlight Bungalow which was steps from the beach. Nice little hotel with great staff and customer service. They also have a restaurant attached to the hotel which was always busy for dinner so you know the food is good. Their speciality is fresh fish caught daily and BBQed to perfection.
Normally the only seafood I eat is sushi and I typically stick with salmon and eel. I figured if I'm on an island, why not eat a fish every day? Well, seafood is one of the major triggers of a gout attack due to the high levels of purines. This seafood overload (which is not part of my normal diet) completely ruined me. I woke up in so much pain that I couldn't even walk. 1,000 MG of aspirin barely made a dent in the pain. I didn't find out that I had suffered my first gout attack until days later. No fault of the restaurant but it reinforced a lesson in a painful way : too much of anything is never good.
At least Vietnam airlines has a great special services team.
English on Phu Quoc
Another challenge that I faced in Phu Quoc was a lack of English. I had to use Google Translate almost everywhere I went. There were a few people that I could talk to without a translator, but more often than not this wasn't the case. In comparison, I almost never needed a translator in Thailand.
Is Phu Quoc dog-friendly?
I was pleasantly surprised at how dog-friendly the island was. Not once did I have a problem bringing my dogs into a bar, restaurant or coffee shop. Many of them even had dogs themselves! Unlike Ho Chi Minh City or Hanoi where there is a dog-kidnapping market (either for ransom to sell back to the owner or to eat), Phu Quoc doesn't seem to have that industry. It feels much safer for my dogs. In general, people reacted very positively to my dogs (similar to my experience in Thailand).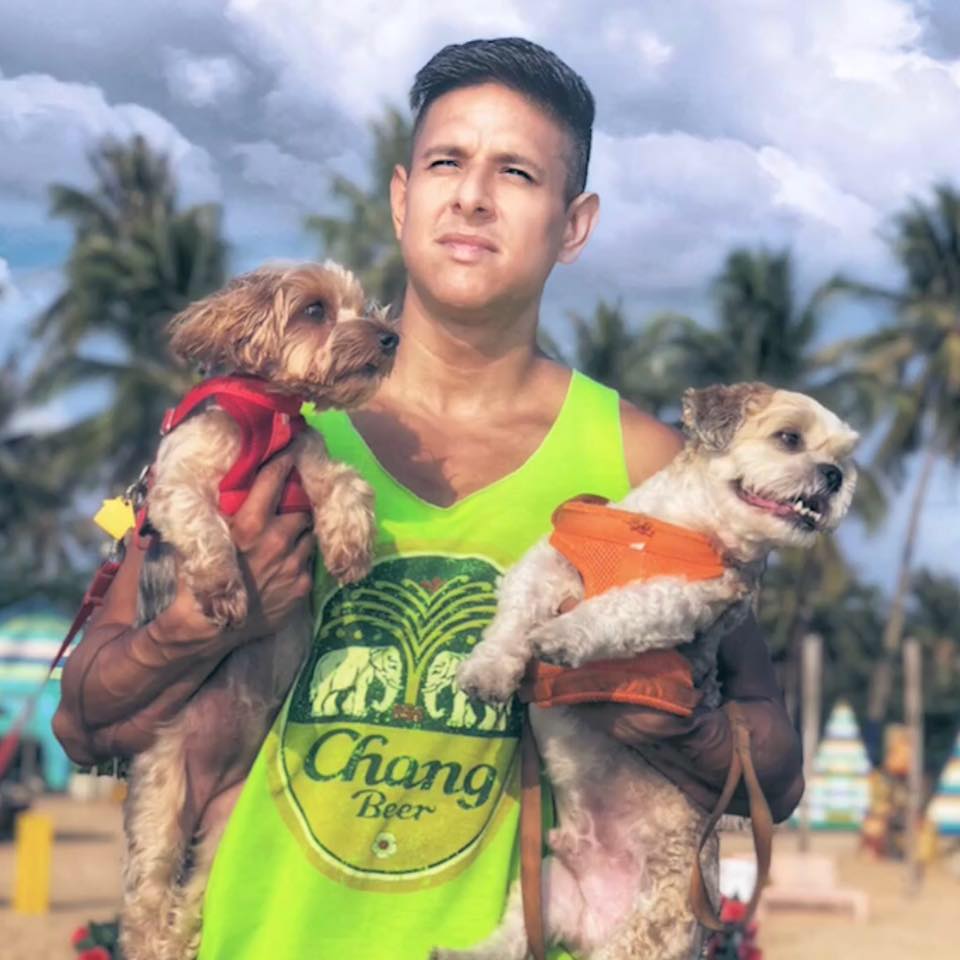 Summary of Phu Quoc
In summary, if I had to choose between Phu Quoc and Thailand, I would choose one of the Thai islands instead. In my opinion, it has better food, a better nightlife, more options for singles, more English-speakers, and in general is much cleaner.
This is not to say that Phu Quoc isn't worth visiting … I would just recommend it for a couple looking for a chill, romantic getaway.
***
Have you been to Phu Quoc? Let me know your thoughts. Leave a comment or you can e-mail me adam@befreemysheeple.com. If you enjoyed reading/watching this, you can follow me on Instagram, @adamfrancisco & @befreemysheeple.
Be Free My Sheeple!