Entering & Bringing Your Dogs into Mexico
All my fellow pet owners will understand how much we miss our fur babies when we have to travel and leave them at home, especially if they always sleep in the bed with us. Well good news for those of you traveling to Mexico from the US…it's very easy to bring your dogs into the country! At the border, I showed them an existing Certificate of Health that I had which also included proof of rabies vaccination.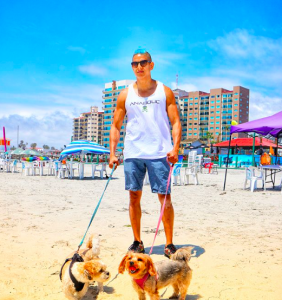 What's the best way to get into Mexico? I recommend driving down to the Mexico border from San Diego and parking your car in one of the many 24 hour parking lots they have (only $8/day) and then crossing into Mexico by foot. If you try to drive your car in, the line can sometimes be up to 3 hours long. Why risk that when you can walk across by foot in a process that takes less than 20 minutes?
First stop was Rosarito Beach. We arrived on a Tuesday so this cute, colorful beach town was fairly empty, but this meant quick service at Acua Baja Bar y Mar for their famous pesto marlin fish tacos. By far one of the best tacos I've ever had. Who knew you could add pesto to tacos??
https://www.yelp.com/biz/acua-baja-bar-y-mar-rosarito
La Caja Galeria & MULLME : Museo De La Lucha Libre Mexicana
As an influencer, we sometimes get exclusive access & VIP treatment and both La Caja Galeria & MULLME Museo De La Lucha Libre Mexicana did not disappoint!
Located on a quiet street in a graffiti-covered warehouse, you wouldn't even notice that behind the walls was the museum La Caja Galeria. A labyrinth of rooms, I could only imagine how much fun playing a game of hide & seek would be. We received a private walking tour of the entire museum (with a few surprises we can't mention here) and a preview of the massive renovation that will help beautify & revolutionize Tijuana's downtown cultural scene.
https://www.yelp.com/biz/la-caja-galeria-tijuana-2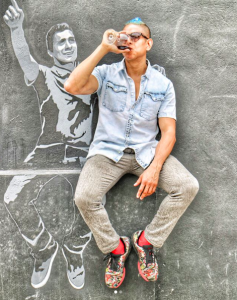 If you're into comics or collectables, you'll love MULLME. On the main floor, they have everything from Marvel & DC to local Mexican cartoon collectables. On the second floor is the largest collection of Lucha Libre collectibles in the world! Not knowing much about this iconic Mexican sport, I left YouTubing Lucha Libre fights. This is can't-miss-museum in Downtown Tijuana. The host Zaurel was incredibly knowledgable and passionate about his job which made the tour fun & interesting.
https://www.yelp.com/biz/mullme-tijuana?osq=mullme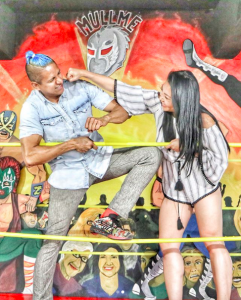 Downtown Tijuana (Telefonica Gastro Park)
Downtown Tijuana is quickly being revitalized with a thriving restaurant & cocktail scene. One of the places that I got to check out was Telefonica Gastro Park which is an amazing collection of diverse food trucks from coffee to tacos to this ridiculously amazing bacon sandwich. If I lived in Tijuana, this would be one
https://www.yelp.com/biz/telefónica-gastro-park-tijuana-2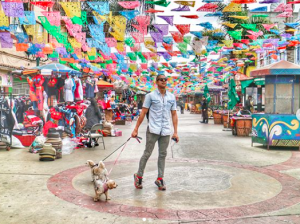 Have you been to Tijuana or Rosarito before? I would love to hear some of the places you recommend in the comments! Or you can always e-mail me adam@befreemysheeple.com. And of course follow me on Instagram, @adamfrancisco & @befreemysheeple.
Be Free My Sheeple.