The Inspirationals #6: Bohemian Vagabond, A Solo Female Traveler
Welcome to the sixth installment of BeFreeMySheeple.com's The Inspirationals where I interview people who inspire me and will probably inspire you.
This week I interviewed Jacki Ueng – the Bohemian Vagabond – a solo traveler and content creator from America's greatest city Los Angeles. She's traveled through over 50 countries and she chronicles her journeys on her website BohemianVagabond.com and her Instagram @BohemianVagabond. Her mission is to "inspire every earthling on this planet" but more specifically to inspire young women to travel more both on a budget and to travel safely. I understand why many women are hesitant to travel solo, but Jacki is a seasoned veteran proving that with a little research ahead of time and some common sense, you can travel freely and safely.
One of my favorite articles that she wrote on her blog is: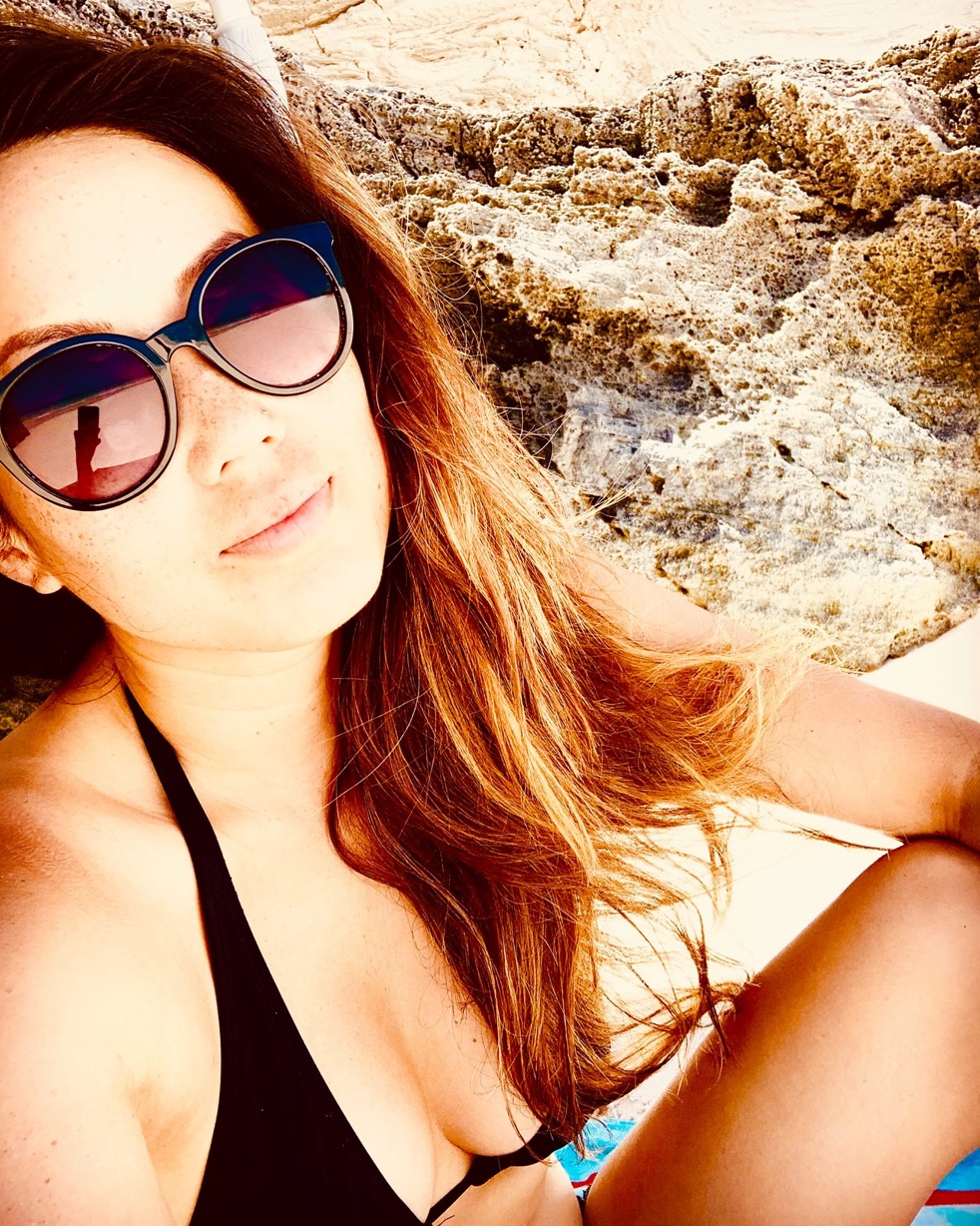 There are many reasons why I strongly encourage everyone to travel solo. On a personal level, I deeply love the freedom to see (or not see) whatever I want. It also made me realize how much I'm capable of (as long as I have my iPhone and a good connection of course). And with dating apps it's very easy to swipe until you find a local guide.
According to the Solo Travel Society group on Facebook, the main reasons why women said they travel solo are:
– 46% said freedom, independence and the chance to do what they want when they want
– 22% said they weren't willing to wait around for others
– 15% said to challenge themselves and gain confidence
Many women that I personally know have said they're scared to travel alone due to safety reasons which is why I was inspired by Jacki. If you fall into this category, then definitely read (and share) this!
BeFreeMySheeple.com's Exclusive Interview with Jacki, the Bohemian Vagabond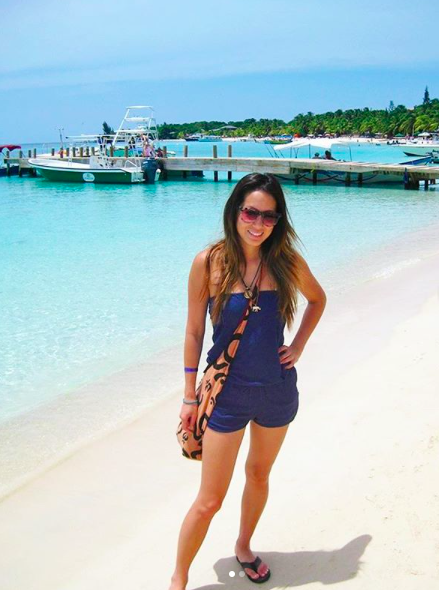 Adam Francisco: Thank you so much for taking the time to speak with me today about your solo travel adventures.
Jacki Ueng: Of course. Thank you for thinking of me!
Adam: Let's get right into it. What inspired you to go on your first solo trip?
Jacki: My mother started taking my sister and I traveling with her friends and their kids when I was around 16 (a group of 20-30 Chinese families packed in a tour bus). Each year during our summer and winter vacations, we'd go to a new destination (Europe and Asia). I really despised traveling in such a large group, especially because they were mainly on large tour busses where we'd start super early, get off and on just to take photos for 5 minutes while learning very little about the place.
Adam: Yeah! I'm totally against taking tour busses. I prefer doing everything on my own too.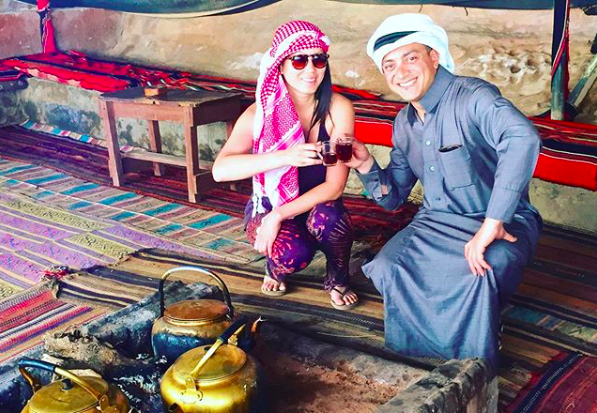 Jacki: But it gave me a glimpse into how huge, diverse and interesting the world was outside of our own little bubble. I wanted to learn more about the people we saw, instead of just taking photos of old churches and monuments. I couldn't wait to make my own money one day so that I could go alone. This was even before I knew the concept of young people traveling solo. We just kind of assumed growing up, that traveling was something you do with your family or with your spouse when you're over 50 years old.
Adam: People don't realize they might not even be healthy enough to travel at 50! I met this one guy, 35, multi-millionaire, and he was proud that he never left the continent of America. Sure his bank account is rich, but his soul is bankrupt. What was your first solo trip?
Jacki: I majored in Cultural Anthropology with a minor in Philosophy at UC Riverside. I was fascinated with different cultures, especially those that were so different than what I knew from our Taiwanese, Chinese and American background. Upon graduating from college in 2006, I had this strong desire to see India. It's all I could think about for 2 years or so. I began reading every solo female travel blog there was on India – which there were not many, so it was a small community. Most of the women all responded to my emails and I got a good idea from them on the safer areas to go (south India vs north), tips on what to wear, where to do my research, etc. I started a job in the Title Insurance business (Real Estate field) thinking that it would be a 3-6 month gig until I saved enough to do this trip to India. I targeted $5000 for a 6-month trip as I backpacked my way, staying at hostels, guesthouses, eating locally and ashrams.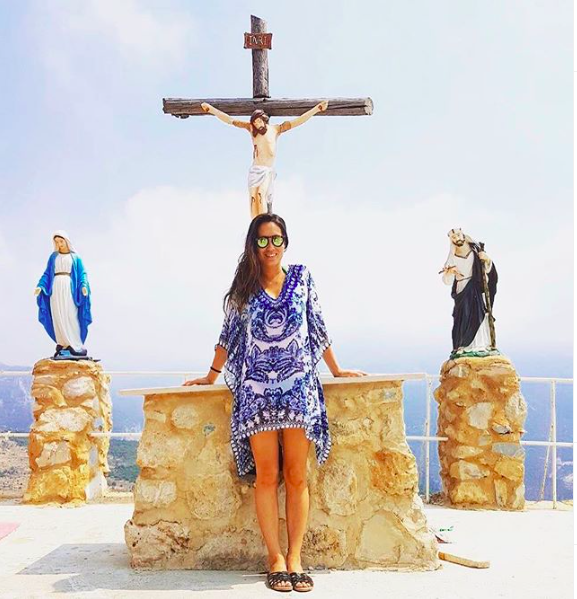 Adam: $5,000 for 6 months sounds cheaper than Thailand!
Jacki: I ended up going to India 1.5 years after I started my job (for a 3-week trip). At that time, I realized that I wasn't ready for a 6-month trip there, nor did I want to stay in ashrams or work in schools as I had previously imagined. 13 years later, I'm still at the same job which has developed into a successful career, at the same company and I continue to travel alone several times a year to new and familiar destinations.
Adam: What was the scariest experience you had during a solo trip?
Jacki: One of the scarier moments was on my 2nd day in Kerala, India. I didn't think my life was in danger but I really was irritated by a man who was supposed to be my host for 2 nights and 3 days. I found him through the trusted NGO,Servas, which connects travelers and hosts around the world for a free stay in an effort for cultural exchanges. The man wasted 3 hours of my time in his dark office trying to sell me tour packages (for his profit as he tried to manipulate me into thinking that he was helping me when I said I already had my own itinerary). As I told him multiple times that I did not want to, he continued to be pushy, when we were supposed to be touring the city by feet. I told him I had a friend locally who I called then and there to show that she would take me around. He took the phone aggressively from me, and then hung up, lecturing me that she was a bad person.
Adam: Sounds like a shitty sales guy.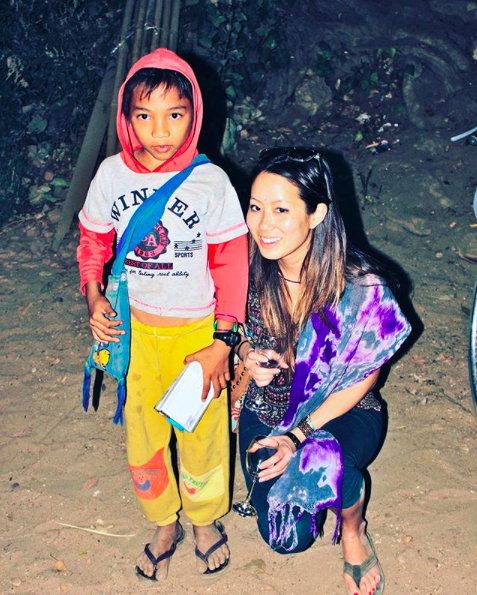 Jacki: As the day progressed to the evening, I got more and more irritated and really wanted out, but it was my 2nd day of traveling solo. We went to explore Fort Cochin, the main site in the capital city, Kochi, of Kerala. He was ripping me off with his friend by asking for gas money both ways. By the middle of dinner, I broke down crying out of frustration by this pushy crook. I could not stand him and I demanded to call my friend who thankfully picked me up with her family.
Adam:It's a good thing he didn't get physical.
Jacki: As mentioned, I don't think he would have physically harmed me but there was no doubt that he was trying to forcefully sell me tour packages and pocket extra money from me. I informed Servas recently and I'm not sure if they took any actions as this was 10 years ago although the man is still listed as a host. Perhaps other travelers that go easily book tours through him so he didn't have to be so pushy. This is all part of the learning experience while traveling. I think that if you ever book with a host family, a guesthouse or even a friend of a friend's house, always have a backup option. I also had an awful experience staying with a friend's family member in a different country.
Adam: That's great advice. Have you been back to India since?
Jacki: I have since returned to India 5 times as it's one of my favorite places traveling. But generally speaking, men can be more aggressive in India compared to most other countries. I have certainly come a long way since knowing how to keep my distance and let them know to back the F up. The different cultures, attitudes, traditions, personalities of people differ. There are good, bad, greedy, hospitable, warm people everywhere.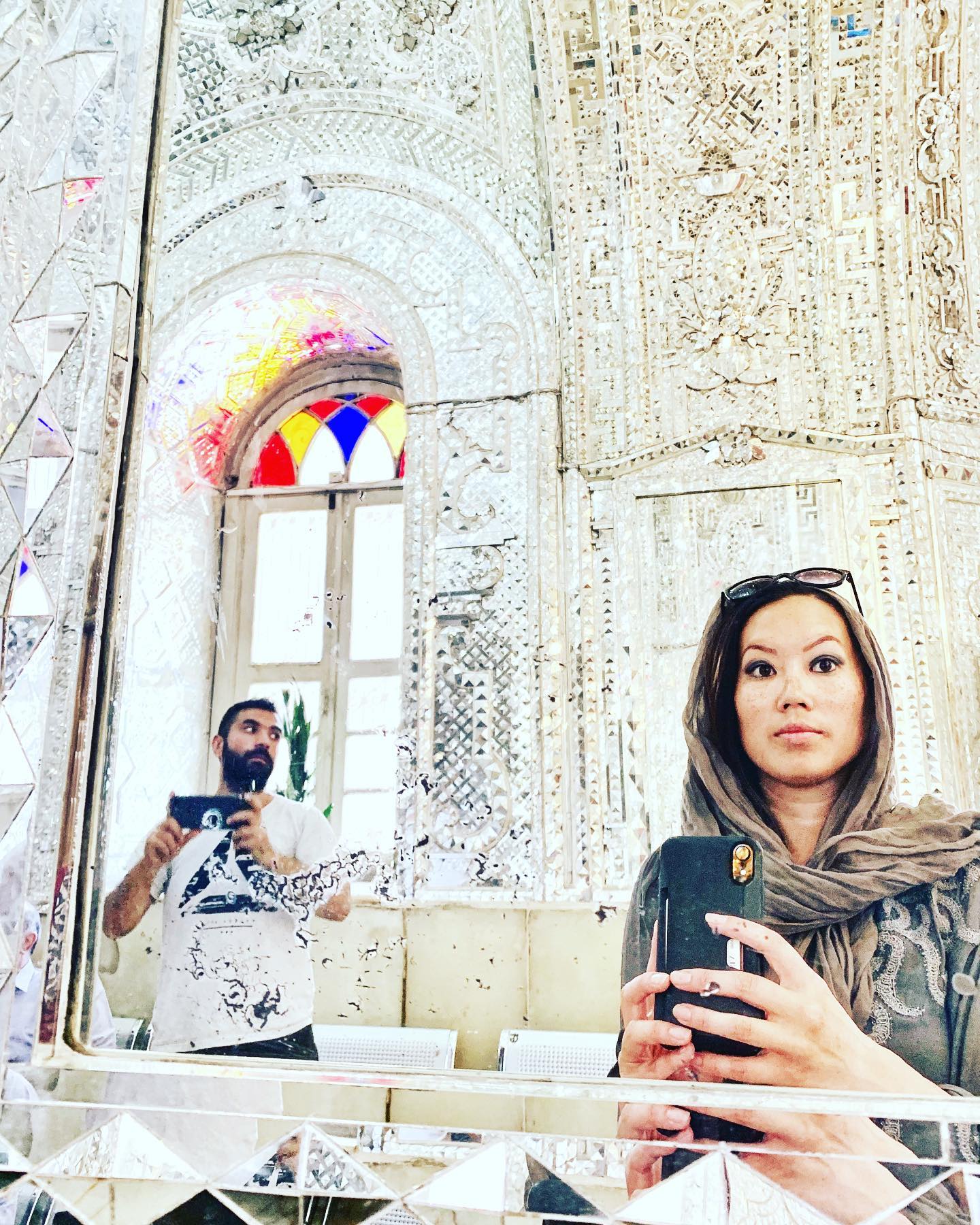 Adam: What was the best experience you had during a solo trip?
Jacki: I have too many. It comes down to the people you meet in the most random situations. It's the local people you meet. It's the travelers you meet. Age does not discriminate, some of my best friends are in their 50's and 60's. I have close friends from all over the world that I stay in touch with regularly via email, and there are also friends from growing up locally which I have kept my distance from.
Adam: I hear that. There's gotta be one memory that jumps out at you.
Jacki: Perhaps one memory that comes to mind was when I visited Cuba 2 years ago. Initially, it was supposed to be just my best friend and I. Then 1, 2, 3, 4 more people were added to the group. I really can't stand traveling with more than 1-2 people, it's too much compromising and different travel styles. Even with this group of close friends, everyone was worn out with each other by 3 days in. By the 5th day, everyone left – 3 had their flights booked out then, while 2 left earlier because they ran out of cash (since Americans can't pull out money via debit card or credit card). The moment I was alone, I felt free again. The joy of traveling came all back to me. I wandered to the white sand, turquoise water of Veradero. It's an uber touristy area but being by the water always makes me happy. I floated in the water for a good 3 hours, reminding myself that I was in effing Cuba and how amazing was that.
Adam: I still gotta get out to Cuba.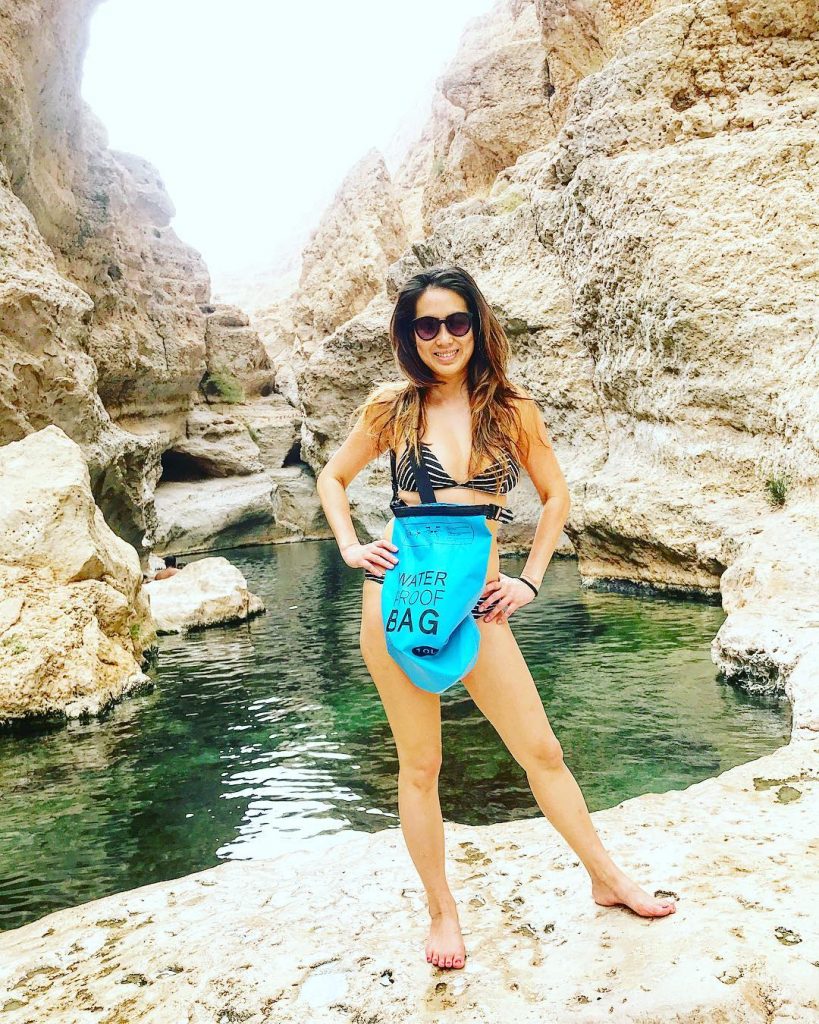 Jacki: So I laid my beach towel near 4 young French gals that afternoon though we had no communication outside of this mutual code that we would watch each other's stuff as we took turns swimming in the ocean. As routine in everywhere else I go solo, I have my days where I prefer to be alone, but when I'm ready for human interaction, I make friends anywhere. I initiated the start of this friendship when the sun was near setting, by offering Rum I had with me. Big smiles on their faces and soon, we were 5 females swigging rum, swimming together and sharing travel experiences. I learned about the small towns they were from in France and how one of them, 23 at the time, had traveled alone for a year now after winning money from a game show.
Adam: I won a motorcycle on a game show once!
Jacki: Hours passed as we met for dinner, I visited their hostel, we ate street food, ate more rum, danced around town into late hours into the night. I haven't seen them since, but that's the beauty of solo travel. You can meet interesting friends along the way, and part as you please, with beautiful memories met in between. There is no pressure to stick together.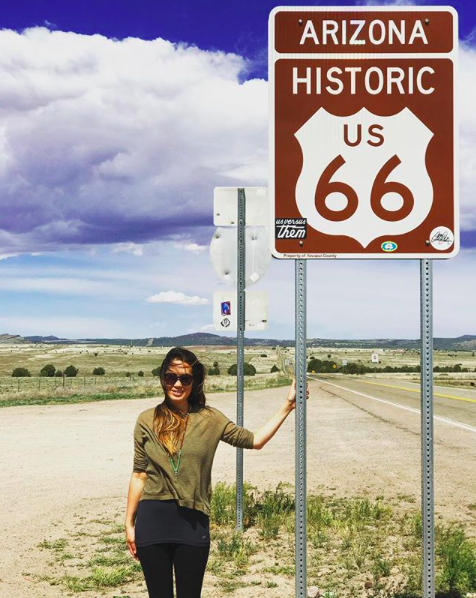 Adam: What did you learn about yourself after your first solo trip? http://befreemysheeple.com/bohemian-vagabond/the-inspirationals-6-bohemian-vagabond/Jacki: I learned as always, you have to go out and do what you desire to really know if it's what you were meant to do. I was inspired by the book Eat, Pray, Love to visit India. It's still one of my most inspiring books of all time. I had ideas that I would stay in an Ashram for a week, get up to pray, meditate, eat vegetarian and become spiritual. I went to Ama's Ashram in Quilom, the most beautiful setting on the beach where the Indian Ocean met the Arabian Sea. I urgently checked out the next morning as I was bored out of my mind, not ready for this "Pray"/"Spiritual" aspect that I, as well as so many others, had romanticized.
Adam: Yeah, I'm not a big fan of routines and mandatory early morning when I travel – or ever really.
Jacki: I learned that routine really is not for me, so waking up at an ashram at specific morning times, with strict rules was suffocating. Which goes into why I love Solo Travel so much. And still do today. I admit I don't love compromise, though I will do so if I'm in a group. I find that I discover the most when I'm on my own, that I meet the most interesting people when I'm not forced to travel with someone and have conversations with them all day.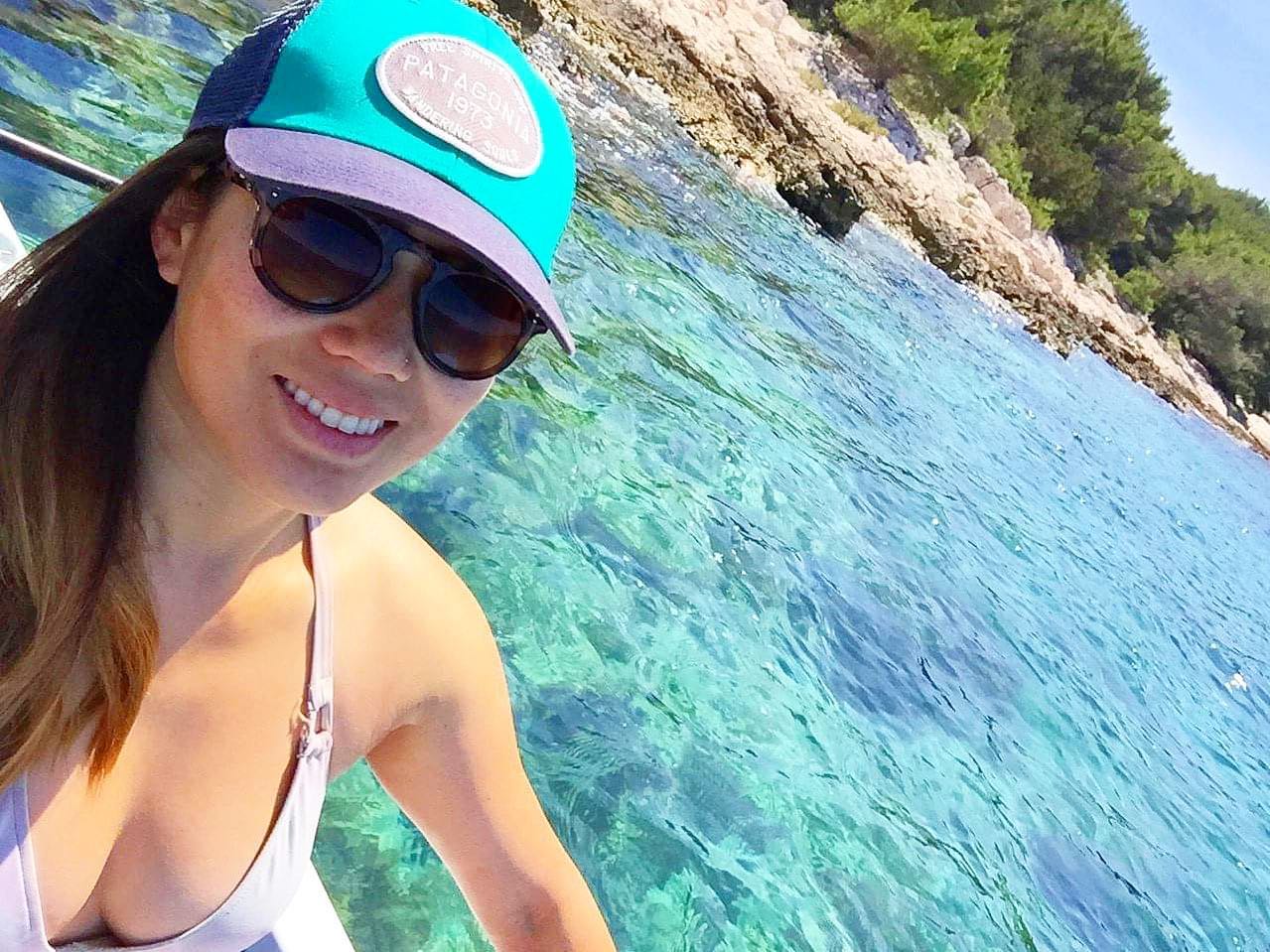 Adam: Why do you recommend that other women feel comfortable traveling solo?
Jacki: I think that traveling solo is the ultimate way to build confidence in yourself. For both women and men. You really learn to navigate on your own. You learn to build relationships with people of all ages, religions and interests. To have civil, interesting conversations with men throughout my travels in the Mediterranean, Middle-East, and India (my favorite places) about their life there, about Islam or Judaism or Hinduism. As well as politics puts things in such a different perspective.
Adam: It is definitely interesting discussing politics overseas.
Jacki: To be able to meet women who feel the most blessed because they have a healthy family they can feed everyday is also empowering. Being raised in the West, we have this overemphasis on being 'independent', fierce and of a certain strong demeanor. I admit that I am a full-on feminist, I believe in equal rights for all. And with that, it also means that if women choose to stay at home to take care of their children or husband, or they choose to wear a Hijab, or they choose a profession in prostitution, that is their choice. Of course there are way deeper social issues attached to it because not all of them have a choice (but many do as well). As women who travel solo, or are able to travel in general, it can give them different perspectives into these topics, if they choose to engage in these conversations. Because actually having these conversations one on one gives you so much more clarity than outsiders who just assume everyone else is more miserable because they don't live as you do.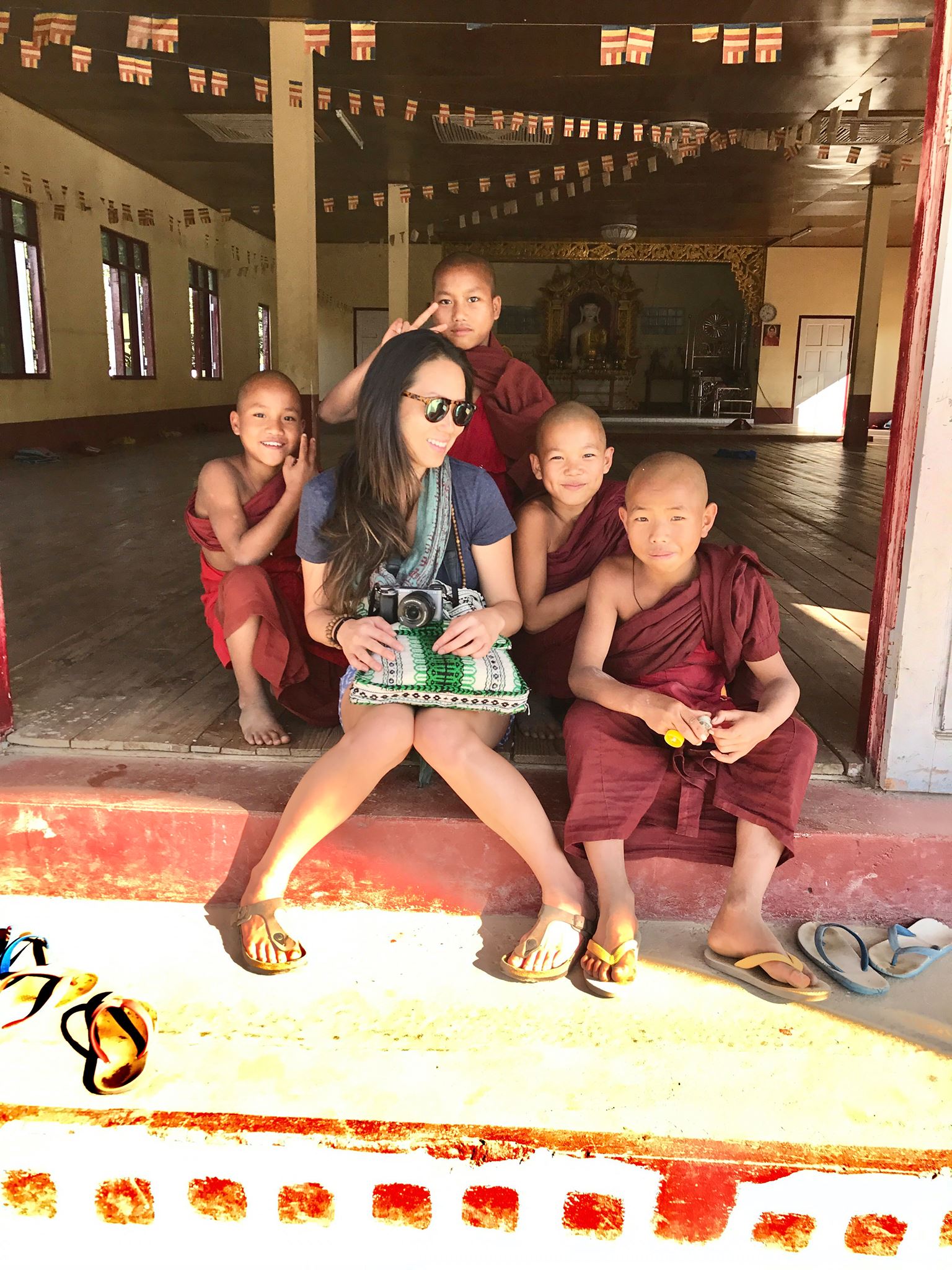 Adam: Yes! I agree with all of this.
Jacki: I also think that once you have the courage to travel solo, you can practically achieve anything. To allow yourself to book a flight, get on that plane, show up somewhere and navigate in a foreign land, meet people outside of your element.. is everything.
Adam: What advice would you give to a women who is nervous about traveling solo?
Jacki: Ask yourself what is making you nervous? The #1 tip I give to anyone traveling solo, is to talk to at least 10 people who have gone to the country you want to go. Because the people who have gone will know (obviously) SO much more than those who have not but only speculate through negative media or more. Talk to people who's families are from that country. But weigh out both opinions as they vary. If I listened to all the naysayers (who have not gone to these places) about Iran, India, Myanmar, Morocco, Lebanon, Colombia… I wouldn't have had the amazing memories and new friends I have now.
Adam: Oh the media doesn't always tell the truth??
Jacki: Along with the research of is it safe to go, also check on wardrobe! It really is highly advisable to try to blend in as much as you can. Of course, if you have different hair color or facial features in some countries, they'll know you're a tourist, but at least try to dress like them. I once heard a girl complaining that she felt uncomfortable and was getting constantly catcalled and scolded in a conservative Muslim area – as she was basically walking around naked as if on Venice beach. Everyone told her that she should have respected local culture and dressed more conservatively. She couldn't understand that concept and continued saying how wrong it was for them to treat her like that. Yes, the concept is wrong. But you are a guest in their country for a few days, and if you aren't there to start a revolution for women's rights, it's better you just try to blend in and respect their traditions.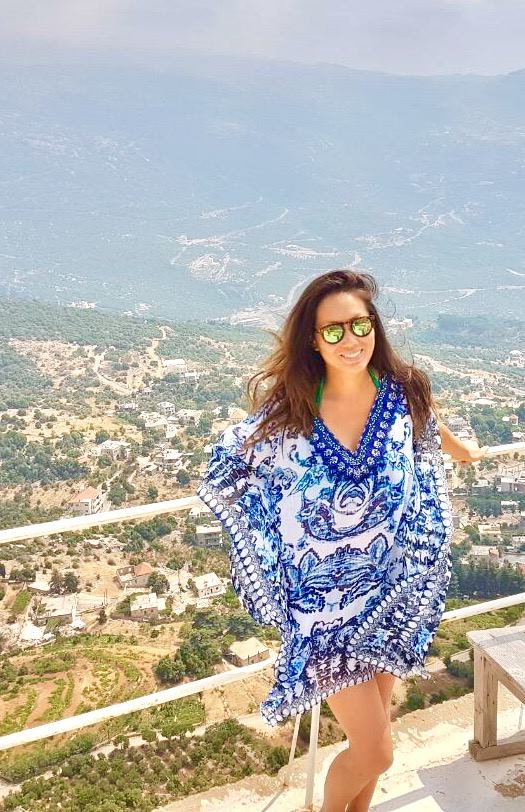 Adam: That's exactly what I tell people. When you are a guest in that country, it's best to honor and respect their traditions and culture. How many countries have you been to and what's your favorite?
Jacki: I think about 55 countries though haven't counted lately. There are many countries I deeply love and return to almost annually. My favorite countries: Lebanon, India, Myanmar, Italy, Taiwan.
Adam: Any upcoming trips?
Jacki: I am visiting Macedonia in 2 weeks for a friend's wedding and then Italy for 2.5 weeks. I really dream of living in Italy for at least 6 months to a year. Hopefully, I'll scope out some areas I would do that in on this trip!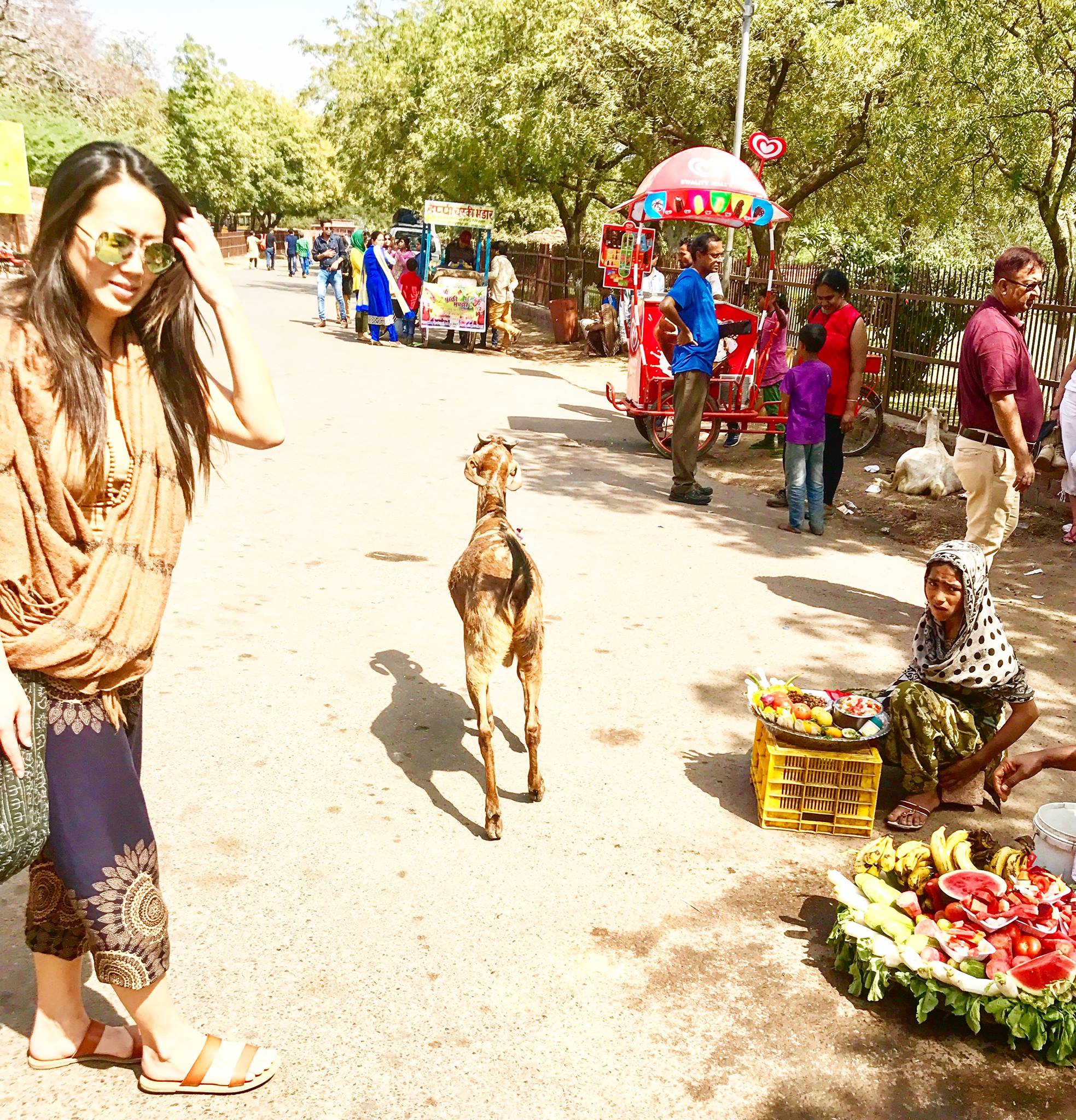 Adam: I still gotta get out to Italy. How do you define happiness?
Jacki: Happiness to me equates to Freedom, Sharing as well as Giving Back. These things all require money (at least for me personally). To have the freedom to travel, as I do, costs money, and I am blessed to have found a job in the Real Estate industry that is commission-based – which means that I have to self-motivate myself each and everyday to prospect for new business. It's a lot riskier financially to not have a base salary, but it also means that we have no cap on how much we can make. I have made an incredibly good living for myself financially, and have also invested into real estate properties since 2010. I am also able to manage my business virtually from email and laptop (and am always working) which is why I can travel so much. I have also decided not to pursue a full time career in Travel blogging as I don't want to ruin my travel experiences by relying on income there or once again, having to rely on a strict schedule. I do get offered Media Press Trips throughout the year and will attend if they are interesting to me and fits my audience niche.
Adam: Gotta love those free press trips!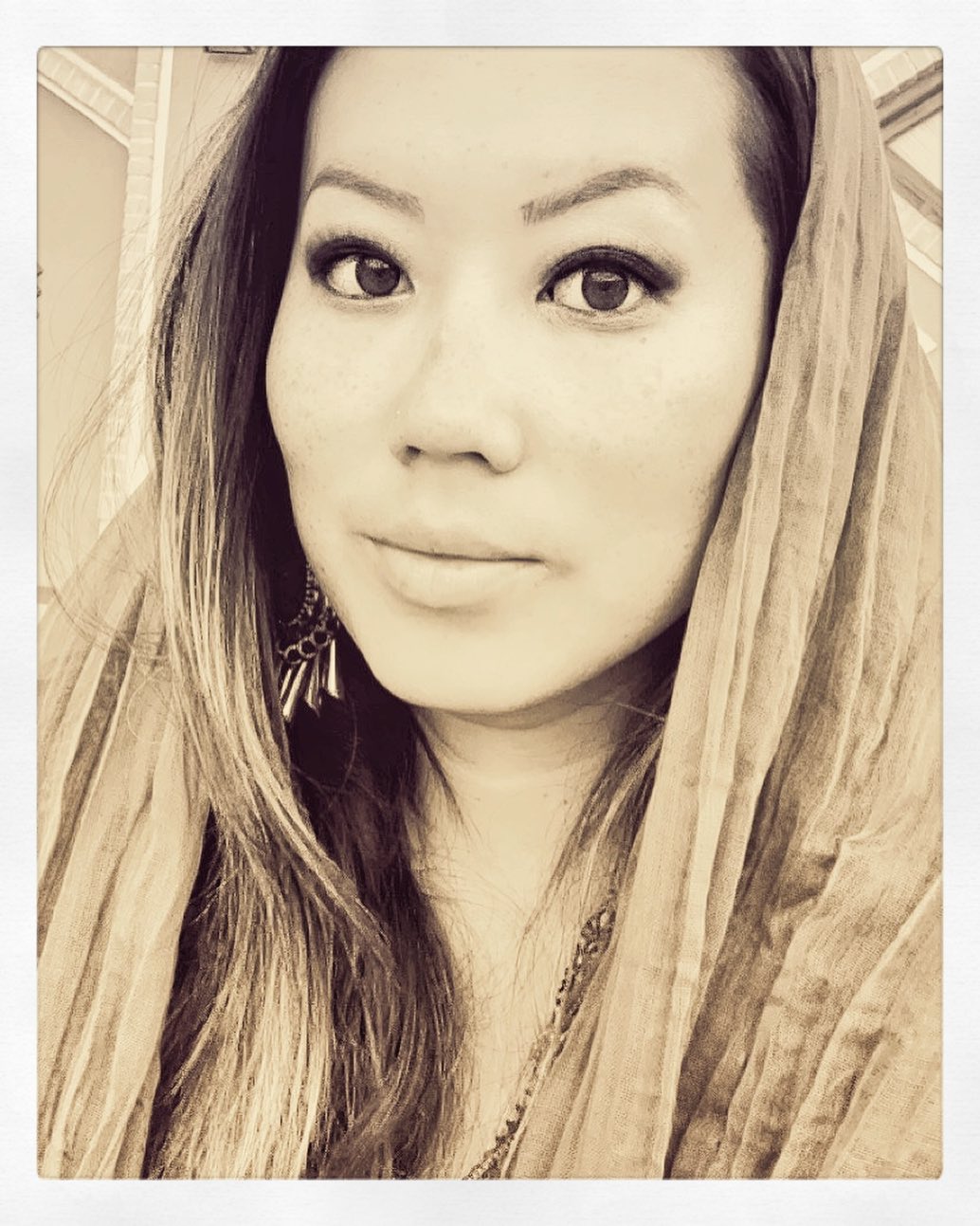 Jacki: Sharing information, photos and videos from my travel and then seeing how it inspires others to travel also bring me happiness. Just this year, I have had a handful of friends visiting Lebanon because of how much I've raved about this amazing country. I even plan their itinerary for fun and introduce them to friends there.
Adam: You've made me want to visit Lebanon too so you can add me to that list.
Jacki: Most poeple in the world wish to travel, but it comes down to time + money. Those on their death beds rarely wish they made more money: they almost always wish they spent more time with family and did the things they love – like traveling and have more free time. I am blessed to have found that path at an early age.
Adam: Preach.
Jacki: Lastly is giving back to the causes I care about most. As you travel, you see the huge disparity of wealth and inequality in every country. You can't continue treating a problem on it's surface, you have to get to the root of it. And the root of almost all inequality is in education. I focus on donating and spending time at NGO's that educate children at the early stages of their lives. We find that girls start dropping out of school by the 5th grade compared to boys in some of the poorest countries and are starting families at the age of 12. 700 million people in the world are still illiterate today. You cannot have any thriving civilization without having literate, educated people where women make up half the population. And what they choose to do after they are educated – if they want to get married, if they want to become teachers or doctors or presidents, that's up to them. But at minimum, we need to give them the vehicle and opportunity to do it.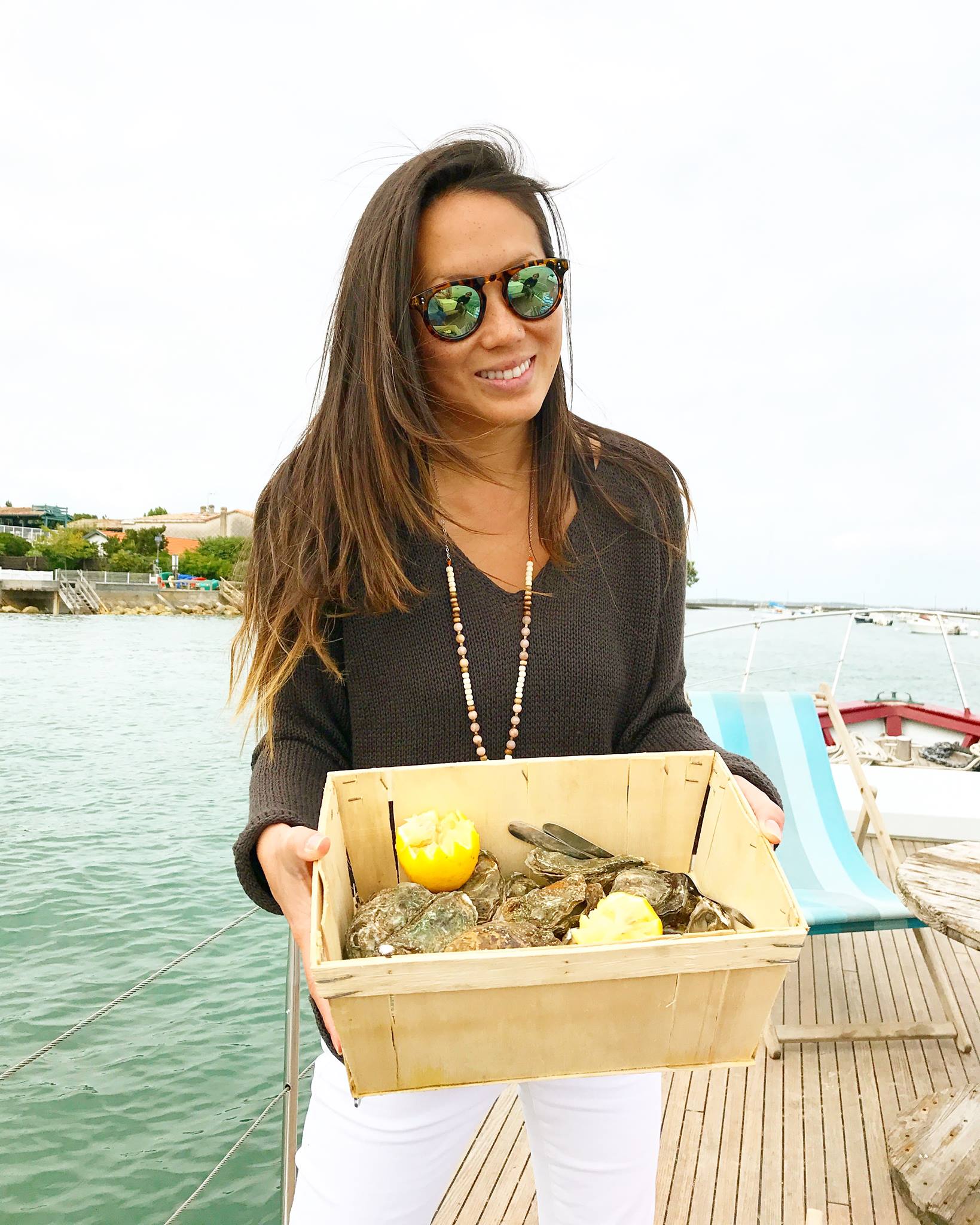 ***
Have you tried solo travel? What are some of your best travel tips?
Have another person that you'd like me to consider for next month's The Inspirationals? Leave a comment or you can e-mail me adam@befreemysheeple.com. If you enjoyed reading/watching this, you can follow me on Instagram, @adamfrancisco & @befreemysheeple.
Be Free My Sheeple!