I'm at the beach relaxing. I have my 2 dogs by my side, a coconut in my hand, the sound of the ocean waves gently crashing against the shore while I get my daily $7 USD beach foot massage. It's a perfect peaceful Thai afternoon.
That is until I was woken up from my midday nap by an older Irish couple fighting behind me. They have become beautiful rage monsters unleashing fury upon one another.
What is a "beautiful rage monster?" Allow me to demonstrate.
Here are some of the things I overheard from this unhappily married couple:
"The good times are being outnumbered by the bad times and I'm not fucking doing this anymore."
(Sad)
"1 good night. 14 bad nights."
(Eeks)
"You going out to your sleazy bars with American trailer trash."
(USA! USA!)
"You can't do fucking a thing without her."
"What exactly can she do for me that I cannot do you myself?"
(I believe this is referring to the man's daughter)
"I was married once. I can't believe I got married again."
(Have you read my blog?)
"I'm going to hop a plane to Vietnam and leave you here. I'll go out every night."
(Vietnam is great can I come with?)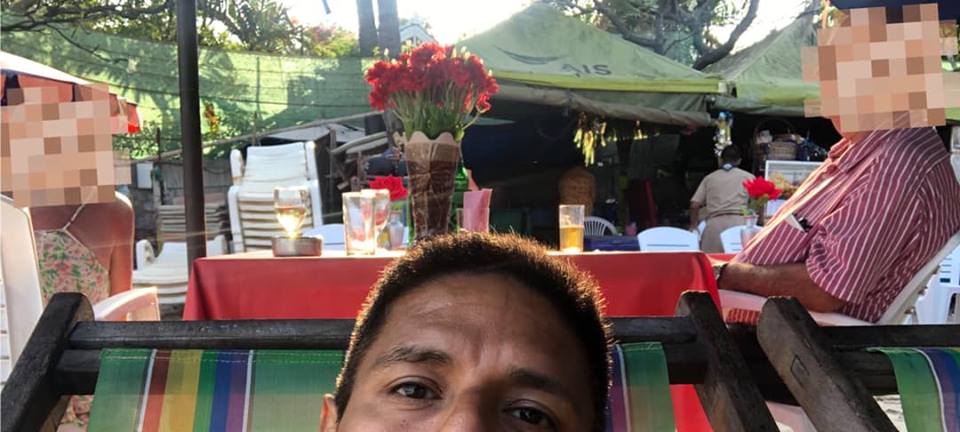 I think the line that stood out to me most was "the good times are being outnumbered by the bad times." Relationships are a lot of work (which is why I don't want one – I don't like working). Every relationship is going to have their bad moments, but when the "good times are being outnumbered by the bad time," I think that relationship has hit its expiration date and it's time to part ways.
Imagine using this scale ⚖️. On one side are good times and another side are bad times. When the bad times weigh more than the good times, I think that's a sign to exit. Life is too short to be in a completely optional bad situation.
People have a choice whether or not they want to be in many of the bad situations they face: career, relationships and even health (within reason, as many people do not exercise regularly or eat properly and then wonder why they're not healthy).
How Often Do Couples Argue and Sleep On the Couch (In America)
And because I was curious about how often couples fight or sleep on the couch, I did some quick research. MattressClarity.com is an amazing resource for this information. Surprisingly, Hawaii had the most arguments per month (47) with Wyoming leading the way in most nights slept on the couch (17! More than half the month!). Congrats you guys!

There's a reason almost everybody who is married says "marriage is a lot of work." In other words, it's a job. Most people already have 1 job. Who wants 2 jobs??? No thanks!
***
Do you agree that marriage is a lot of work?
Leave a comment or you can e-mail meadam@befreemysheeple.com. If you enjoyed reading/watching this, you can follow me on Instagram, @adamfrancisco & @befreemysheeple.
Be Free My Sheeple!