Let's talk about the rudest habit in the world. If you're not guilty of this habit, congratulations on either being self-aware or older than 40 (and you can remember life before mobile devices). But chances are, you've seen this behavior before or you were a victim of it and you made a mental observation. Or maybe you were like me and guilty of this behavior, realized you needed to make a change for the benefit of your relationships, and you did.
As a single guy living alone (with my 2 dogs) in Thailand, I eat a majority of my meals at restaurants by myself. This gives me a great excuse for staring at my iPhone the entire time. During the times that I'm on a date or with a friend, I make it a priority to keep cell phone usage to a minimum (with the exception of vlogging … "hey guys" … more on this later).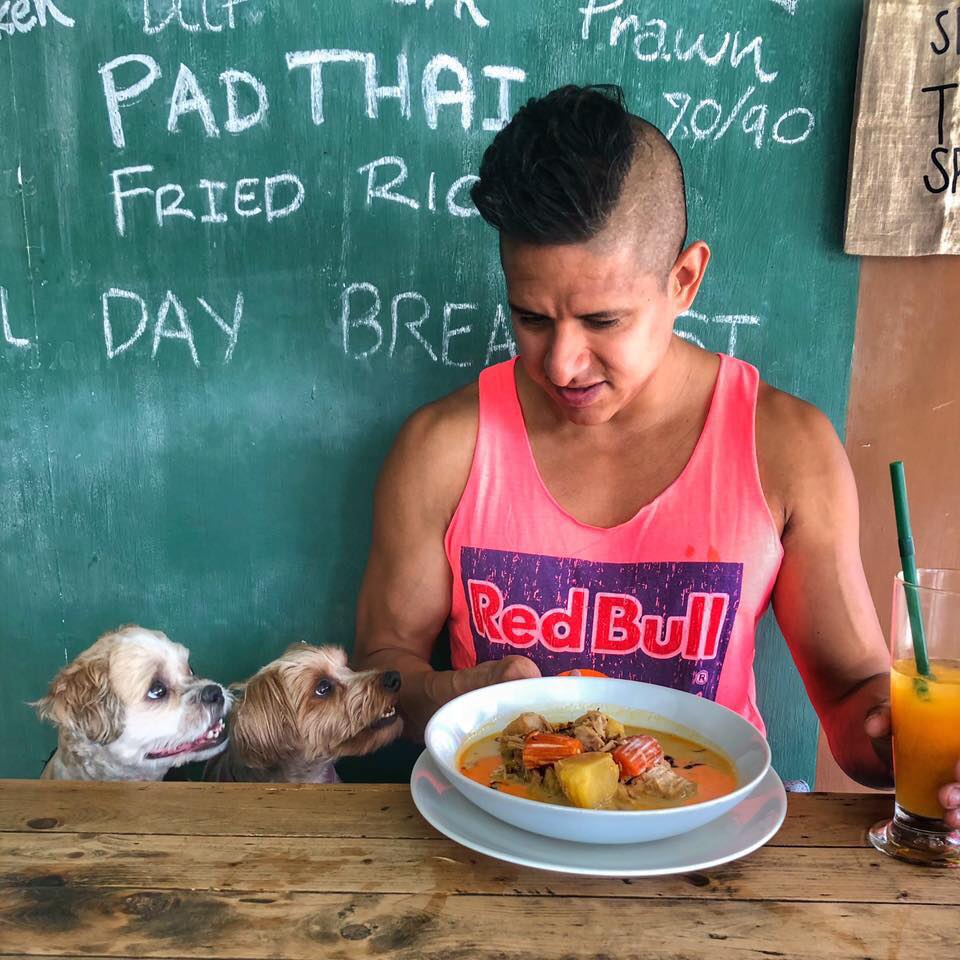 What Does It Mean???
If someone is staring at their phones the entire time that they're on a date or with friends, this can mean a few things, all of which are bad:
-They have run out of things to talk about
-They find whatever is on their screen more interesting or exciting than the person in front of them
-They're bored with the company
If you're with a significant other or a group of friends, how is it acceptable to be staring at your phone the entire time? I understand periodically checking your phone, but I've been witnessing some next-level rudeness. Check out my man below – he's straight up playing PUBG Mobile while at dinner with 3 friends. I think the girl sitting across from him is his girlfriend. Or maybe not. It could be just a friend. Maybe the guy next to him is his boyfriend. That stuff doesn't matter. What does matter is that regardless of what the relationships are at the table, he's making a very clear statement : what's happening on my screen is more important and more interesting than anything you people have to say.
As a side-note, games like PUBG require almost 100% focus which means that you can't even carry a meaningful conversation while playing it. Games like Candy Crush (is this game still relevant?) you can play and have a conversation because it's relatively mindless (you're just matching colors). One wrong move in PUBG and you're dead, just like the relationships with the people you're eating with.
When It's OK to Use Your Phone At The Table
First, I strongly recommend always putting your phone on silent mode when at a restaurant. This way, your phone doesn't make sounds that trigger everyone around you to check their phones thinking it was theirs. This has happened to all of us ("was that your phone or mine?"). And let's be honest – we've all used it as an opportunity to check our phones.
To provide some value from this article, I wanted to put together a list of some scenarios where it's OK to use your mobile device during meals as well as the total amount of time that should be dedicated to each scenario :
Food photos (1 minute, upon delivery of meal): Exceptions can be made for food photography. We're at the point where it's completely acceptable to take a picture of your meal as soon as it comes out. Food porn photos get a free pass. Unless you're with an actual food blogger, food photos should take 1 minute max. Any more than this and you're just a bad photographer. Accept it.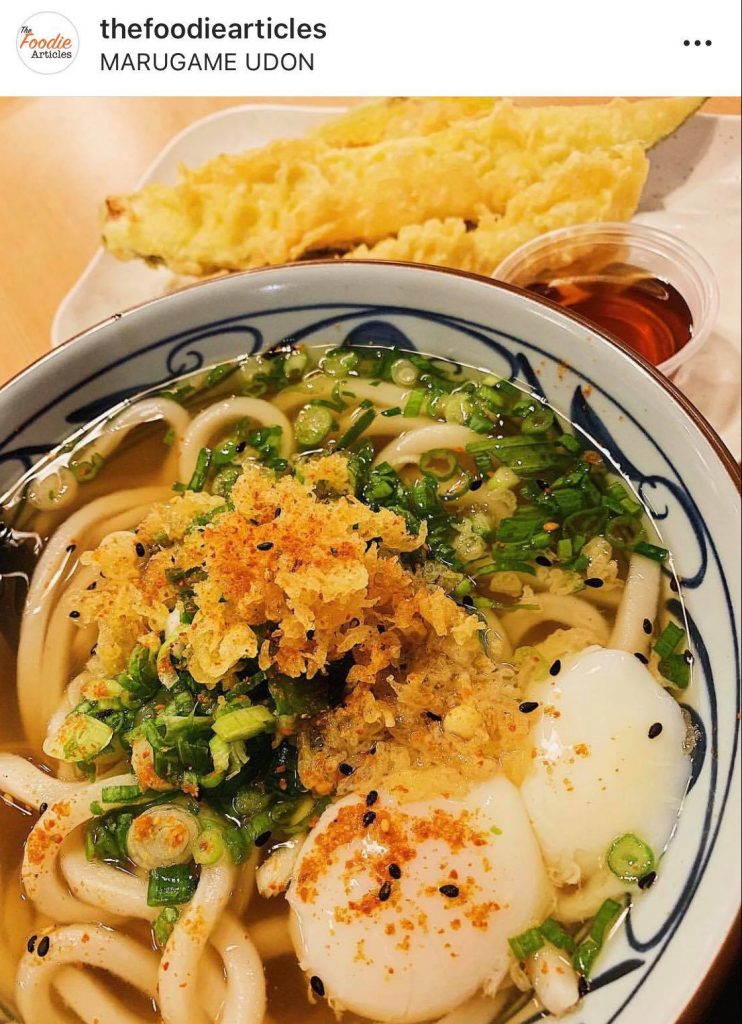 Food photos inception (1 minute): Taking pictures of your friends taking pictures of their food.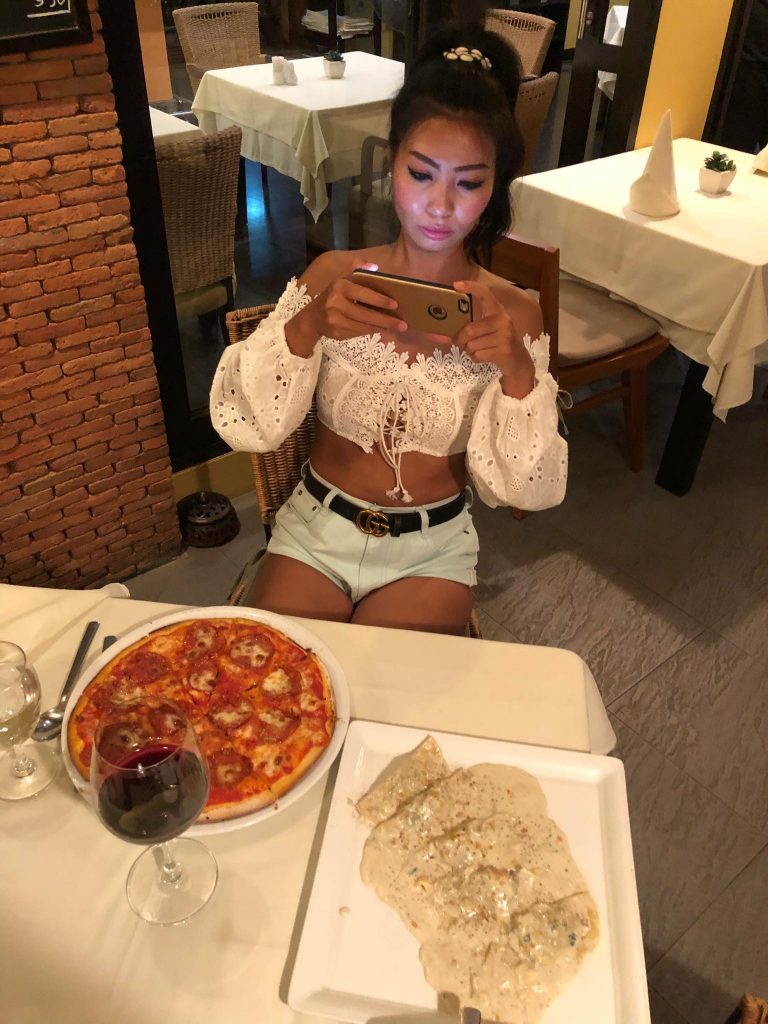 Work e-mails (10 seconds, every 15 minutes + time to respond): Expecting urgent work e-mails are also OK. We live in a world of digital nomads where urgent e-mails could be expected at all sorts of ridiculous hours. It doesn't take much time to check for new e-mails so I give this task 10 seconds every 15 minutes.
Confirming plans (20 seconds, every 20 minutes): If you're socially active like I used to be in New York City and Los Angeles, then you might be operating on a tight schedule which means you need to check your phone to see if your next appointment is on-time or running late. If they're running late then you get to spend more time where you're at. Winning!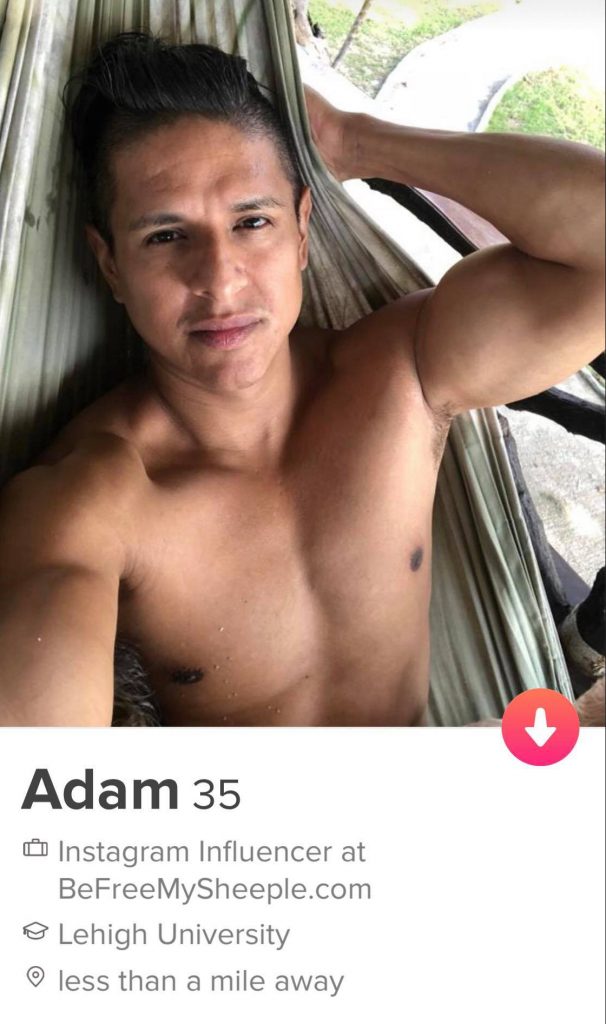 Vlogging (average length of vlog + 50% time): If vlogging is one of your sources of income or you're trying to make it a source of income, then you can vlog (within reason). My vlogs are usually 1-2 minutes long so I only need 3 minutes of footage before edits (2 minutes + 50% = 3 minutes). If your vlogs are 10 minutes, then you would be given 15 minutes (but if your vlogs are this long, then you should either ask permission before the meal, or this behavior is already expected of you).
(thanks to Cassie for suggesting the next 2)
Fact-checking (30 seconds, per fact check): Sometimes you're having a debate or you're referencing something and nobody knows the actual answer. A quick fact check or google search is acceptable. Our phones are sources of infinite knowledge so we can refer to it in times of need.
Relevant imagery (30 seconds, per image): Sometimes you're talking about a meal you had, a place you went, or a person you dated. Pulling our your phone to complement the conversation with imagery is totally acceptable. It's much easier to show a picture of Jim or Shirley than it is to describe them.
Family emergency (10 seconds, every 5 minutes): If you're aware of a family member or close friend having a health problem, then you unfortunately might be expecting an emergency phone call or text. You get a free pass to check your phone as often as needed but I think 5 minutes is a reasonable increment. In this case, it's also recommended to keep your sound on.
So that's it. Those are the only times that it's acceptable to be on your phone during a meal at a restaurant. It should be no more than a few minutes total. If the average meal is 60 minutes and you've had every reason to check your phone listed above, here's how it breaks down:
Food photos + inception: 60 seconds
Check work e-mails: 30 seconds
Confirming plans: 40 seconds
Vlogging: 180 seconds
Fact-checking: 30 seconds
Relevant imagery: 30 seconds
Family emergency: 110 seconds
TOTAL TIME: 480 seconds = 8 minutes
8 minutes / 60 minutes = 13.33%
That's it. No more than 13.33% of your meal with friends or significant others should be spent on your phone, and this is if you're into foodporn, you're expecting urgent work e-mails, you're confirming plans, you're a vlogger AND there's a family emergency.
What You Can Do To Stop It
I think that us as individuals have a responsibility to address this situation head on. A few approaches that I thought of are:
Verbal Communication (confrontational approach): Clear your throat in an aggressive manner and talk to the mobile device addict while they're in the act with a stern, but polite tone. Ask them if they know how it's making you feel. "Ahem – Jim/Shirley, are you aware of how you're making me feel right now?"
Digital Communication (passive aggressive approach): If you don't like conflict, then send them a text message while you're sitting across from them. If you want to be even more passive aggressive, send them an e-mail with the subject "Hey, R U OK?" or "We Need To Talk." Nobody likes conversations that begin with "we need to talk."
Airdrop (funny approach): If they have an iPhone and their Airdrop is on, take a picture of them while they're staring at their phone instead of talking to you and Airdrop them the photo. Not only will this get your point across, but it will interrupt whatever is happening on their screen. Bonus points if they're playing PUBG and your Airdrop pop-up alert causes them to die. Headshot!
Do Nothing (worthless approach): Or you can do nothing and just stare at your phone too. Cool friendship bro!
Checking Instagram feed can wait. Checking Facebook newsfeed can wait. Checking TikTok can wait. Checking Bumble can wait. And you know what definitely can wait? Fucking PUBG.
***
Do you know someone that's guilty of this behavior? How have you handled it? Leave a comment or you can e-mail meadam@befreemysheeple.com. If you enjoyed reading/watching this, you can follow me on Instagram, @adamfrancisco & @befreemysheeple.
Be Free My Sheeple!