So a few nights ago I almost got pickpocketed in a very interesting, unique and sexual way! This is a technique that I've never heard of or experienced before. But is Thailand safe? Of course it is! This incident is an outlier but one to be aware of. You can watch the video or read below!
Before I get into the details I want to preface this by saying that Thailand is extremely safe. As you can see in any of my other blog posts or vlogs on YouTube, I am having the time of my life out here. However, in the spirit of transparency I want to share all of my experiences in Thailand so that my audience can understand what to do but also what to avoid.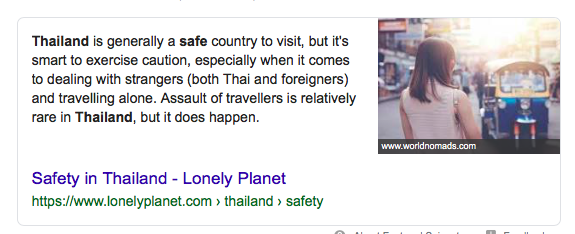 Secondly, I want to state that this is the first and only negative experience I've had with transgender women in Thailand. During my time here I've gotten to know many of them and they are beautiful, fun and entertaining to be around. I just want to make sure that I'm being sensitive to all communities while at the same time, sharing the facts about what happened. As some of you have seen on my YouTube here , here and here, I am an ally and supporter of the LGBT community. Equality for all!
Thirdly, I made this article available to my personal Facebook friends so they could give me feedback before I pushed it live. Although this story should not be considered controversial, it could be due to sharing the self-described gender of the would-be thieves. A huge thanks to my Facebook friends for correcting my terminology. The previous version used the incorrect term "transgendered" and not the correct term "transgender." I wanted to use this as an opportunity to educate my readers who might be making the same mistake. You can read more about it here.
Fourthly, I understand that it's impossible nowadays to mention the word "transgender" without people getting triggered in America as it could come across like an attack against a community that is still struggling to be accepted. I (hopefully) make it very clear that this was a one-off incident and just a detail I'm including because it's exactly that – a detail. When I shared my story about almost getting robbed in Vietnam, I also described the gender of my would-be thieves as "2 suspicious-looking guys":
Link: http://befreemysheeple.com/vietnam/i-almost-had-my-iphone-stolen-my-first-night-in-ho-chi-minh-city/
The Incident
As my readers know, Hua Hin is one of my favorite cities on earth. A combination of a chill beach town yet only a few hours from Bangkok, this city is less touristy than many of the other beaches of Thailand. It's the type of city where you can rent a bicycle, leave it unchained and it will still be there 12 hours later. Plus, it has a fantastic food scene.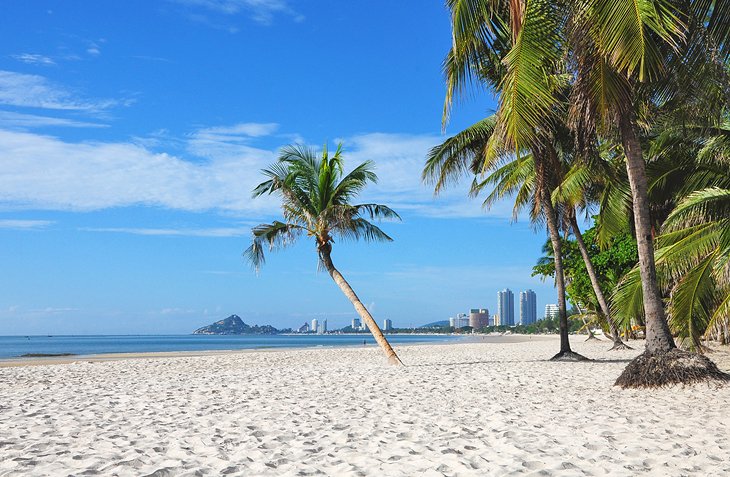 I was having a few drinks in Hua Hin on Soi 94, a street of restaurants and bars. I left around midnight and took one of the side streets. I only made this choice because I've always felt extremely safe here. The only fears I have walking down quiet streets are soi dogs (street dogs) who often operate in packs and can be very territorial (attacks are rare).
Two transgender women saw me walking alone with my dogs, stopped their motorbike directly in my path, and the one riding in the back got off the motorbike. She immediately started to grab my crotch and said "Do you want boom boom? Where is your hotel? I want you. Do you like ladyboy?" There were a few more graphic and vivid descriptive sentences said by them that I won't mention here.
I politely declined their offer. Although I was shifting my body, she continued to aggressivly grab my crotch outside of the pants while simultaneously grabbing my ass (I'm not sure why anyone would do that since my ass is on the petite side…it's an area of improvement that I'm working on at the gym). I felt her getting very frisky and I realized that her hands were in the back-pocket that had my wallet. Thinking that maybe she was trying to rob me, I took off. They rode off realizing I was a lost cause for them.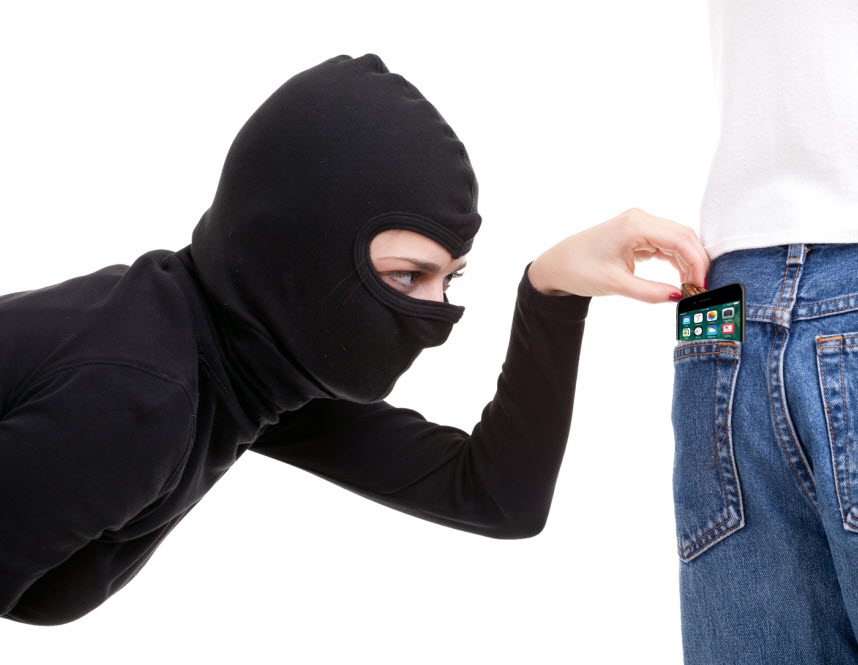 I pulled my wallet out to make sure it was still there but was shocked to see that she had ripped one of my 1,000 baht bills while trying to take it out of my wallet. I now have a torn 1,000 baht bill that I need to exchange at a bank.
While I was filming my real-time vlog, a different transgendered female interrupted my video trying to get me to go with her. You can see me politely saying "no thank you" over and over to her until she finally left.
I told this story to a few local Hua Hin'ers and they said that my experience was extremely rare, but due to tourism being down across Thailand, some individuals are getting slightly desperate. You can read about the tourism decline here which is blamed on the strong baht and the lack of both European and Hong Kong visitors (due to the protests). I would argue this makes Thailand even more desirable to visit because it's less crowded. Come on down!!!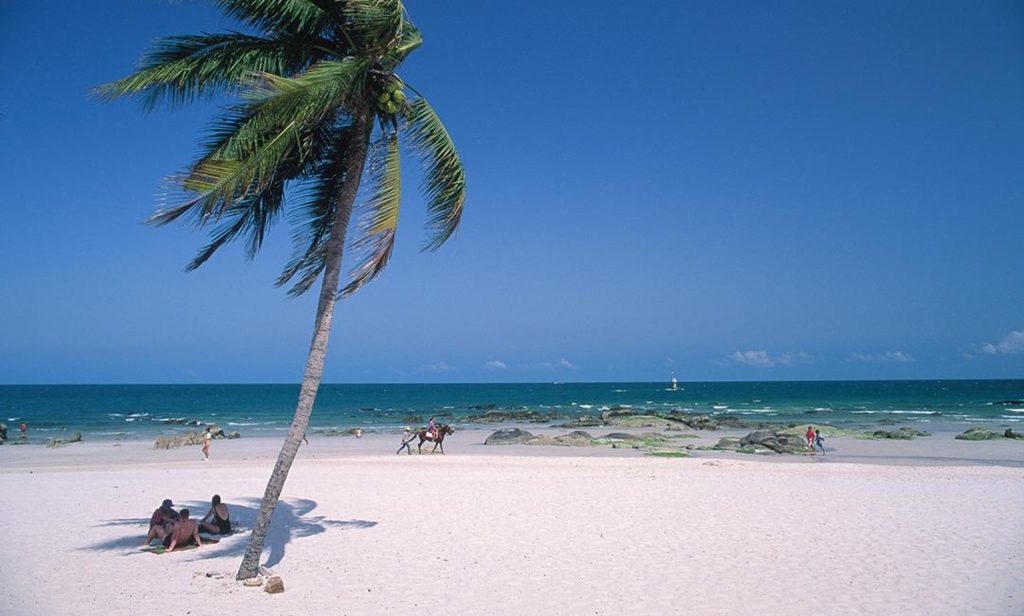 I'd like to say I learned a lesson but I really didn't. Thailand is so safe that I'll continue to walk down whatever streets I damn well please at whatever time of night I want to but this is a good time to share an article I wrote about my near-pickpocket experience in Vietnam. Read this if you want some tips to avoid danger when traveling.
I will say what I found most surprising about this incident is that they chose a pretty interesting target to rob by picking me. I'm proud of being born and raised in New York City which I would argue gives us a higher level of street smarts than other citizens. Granted, I was walking alone and outnumbered two to one, but I was significantly larger and taller than both of them that if the altercation turned physical, I would have an extremely huge advantage (assuming they didn't have weapons). Violence should always be a last resort and only used in self-defense so I'm thankful that the incident didn't turn physical…with the exception of the initial sexual assault of course.
Final Thoughts
Thailand is very safe. This is the first incident of it's type that I've experienced in almost a year here, so its extremely rare. I just wanted to raise awareness of the techniques used by these would-be thieves. If your crotch and ass are getting grabbed simultaneously and your wallet is in your back pocket, there's a chance you're getting pickpocketed. Anybody can rob you: men, women, transgender women, transgender men, two-spirit. Just always stay alert and be aware of what's happening.
BONUS VLOG!
I'm not vegan but I've been meaning to try some vegan cuisines so I visited this vegan restaurant in Hua Hin called Hua Hin Vegan. Surprised at how delicious it was! I recommend the lentil tacos and cauliflower spicy wings.
***
Do you have additional tips to stay safe in a foreign country?
Leave a comment or you can e-mail me adam@befreemysheeple.com. If you enjoyed reading/watching this, you can follow me on Instagram, @adamfrancisco & @befreemysheeple.
Be Free My Sheeple!