Just had my first bout of heat exhaustion in Bangkok, Thailand. I'm surprised it took this long. Most people don't realize this but Bangkok is considered the hottest city on the planet (link). Sure, Death Valley in California gets much hotter during the day (the record is 134.1 Fahrenheit) but it also dramatically cools off at night. Bangkok never gets cool. Not even during winter. In December, the "coolest" month of the year, temperatures hover around 80 F (at the low end), but humidity remains high making it feel like an eternal heatwave. Heat exhaustion and heat stroke are real threats here.
Heat exhaustion can lead to heat stroke which can lead to death and no basketball game or exercise is worth that. Except maybe sex. Because then you can die saying you died doing something you loved.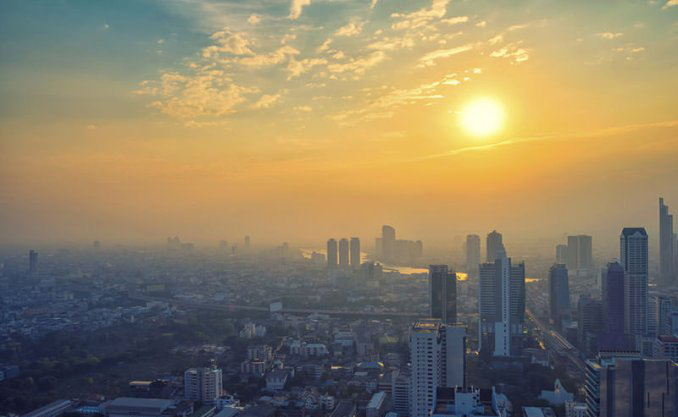 While these high temperatures and humidity make it sometimes uncomfortable during the daytime, I much prefer it to winters in New York City. Also, I don't spend a lot of time in Bangkok. I am only here a few weeks a year as I spend most of my time on the beaches and islands of Thailand which are a lot more pleasant. Plus, I'm never wearing a shirt and I can always take a dip in the pool or ocean to cool off.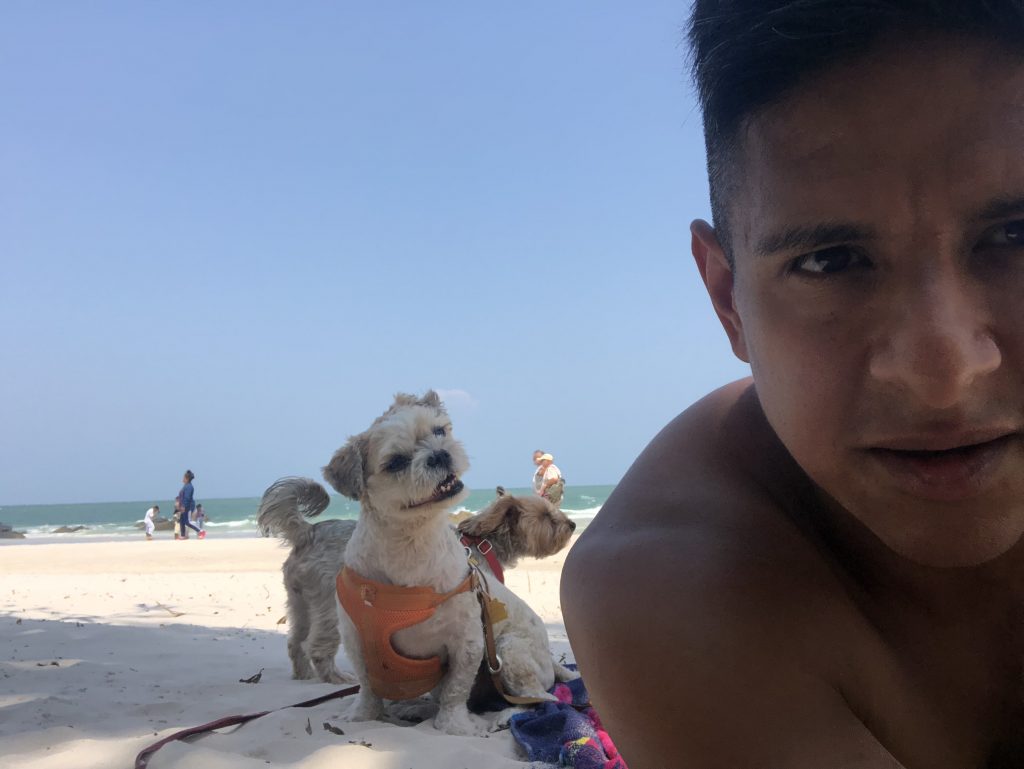 I just got back to Thailand a week ago so my body hasn't fully adapted to the weather here. I've been exercising at indoor gyms so I don't burn to death or die of heatstroke. I think it's pretty safe to say that weightlifting, treadmill HIIT workouts, staying hydrated and a decent enough diet have kept me in pretty good shape. But there's a huge difference between exercising in a temperature and moisture controlled room and exercising outside in Bangkok, even when the sun has gone down.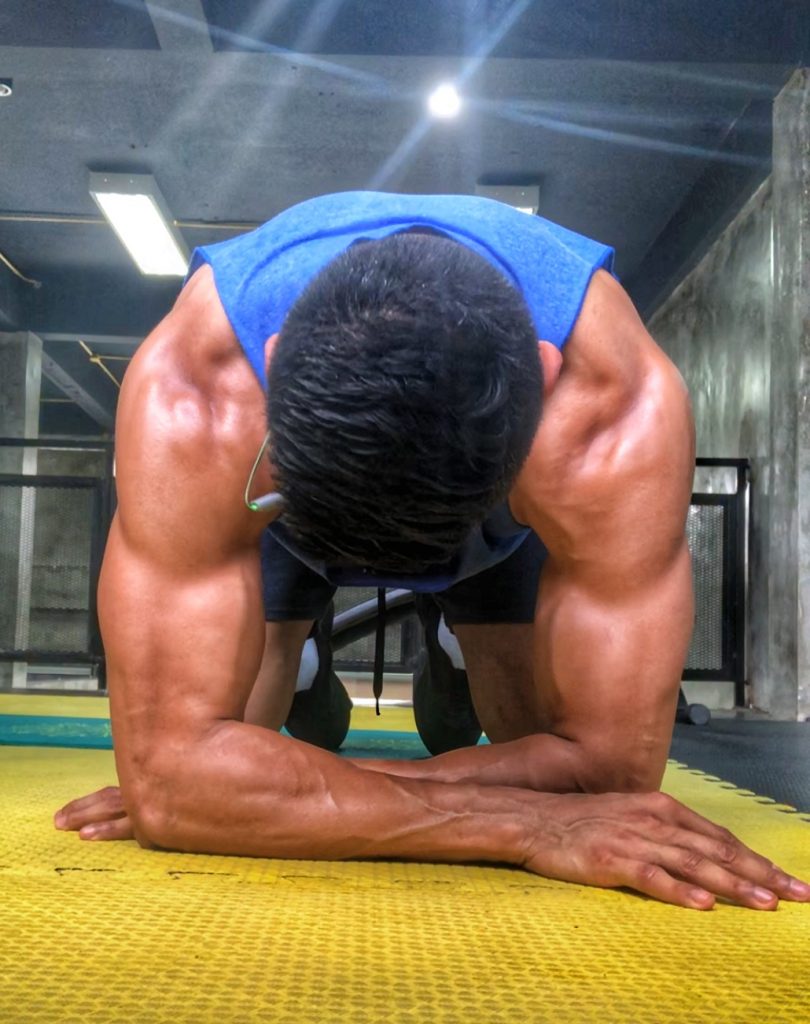 After not playing basketball in 2019, I decided to lace 'em up and see if I "still" had it. During warmups, I threw a dunk down which surprised everyone on the court (including myself) because I'm 5'10" and 36. To be honest, it was the bare minimum type of dunk – my hand barely made it above the rim and the ball didn't flush through the rim cleanly, but still, a dunk is a dunk. After 10 minutes of warming up, I was already feeling fatigued and a little lightheaded. I've felt this way before in New York City or Los Angeles, but usually after playing for 1-2 hours.
Then we started playing a game.
Basketball is a game of reactive sprints which is essentially full body HIIT workout as the opponents you're guarding as well as what the defense allows determine your workout. It's all a wildcard (link). Keeping your body guessing is a key to efficient exercise. Well after 5 minutes of running up and down the court, I started getting dizzy and lightheaded. The Thai youth love basketball so this was a serious game with no time to relax. Even rusty, my years of experience and still relatively high athletic ability meant that I needed to stay in the game to give my team a chance of winning.
When I'm in basketball shape (meaning playing weekly), this would have just been warming up, but jumping into a full court game in 90 degree heat and 50% humidity was a bit too much for my ancient body to handle. I finished the game because I'm not a quitter (except at relationships) and I assumed I would start to cool off on the grassy knoll. WRONG!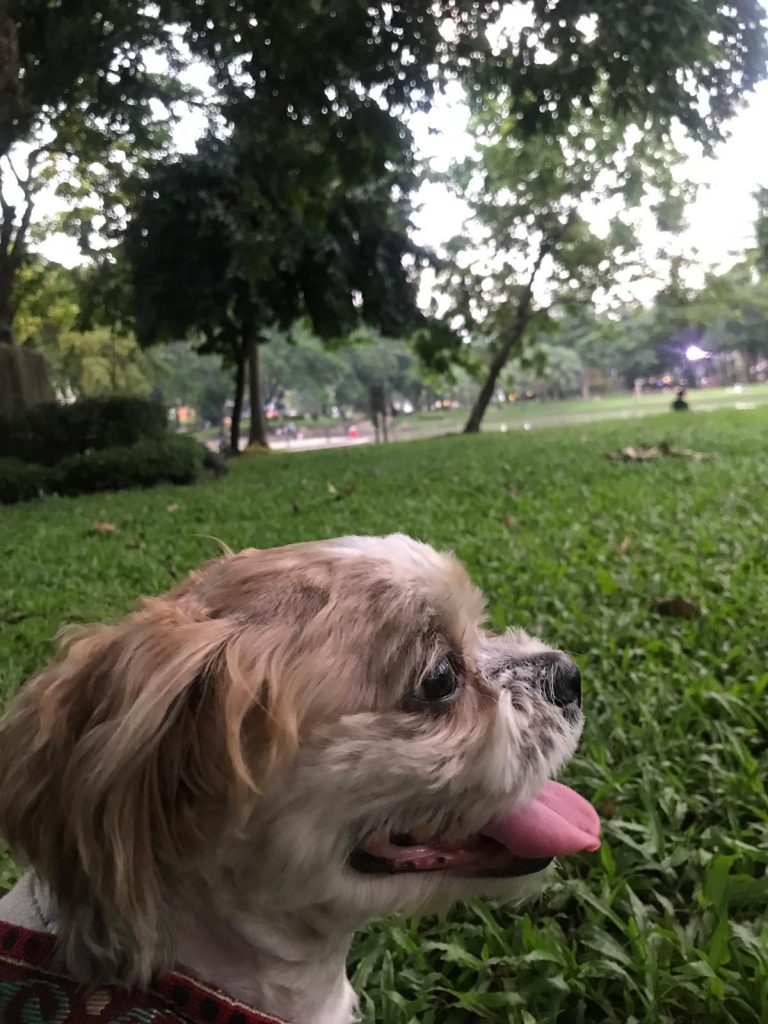 The high temperature and high humidity kept the sweat pouring and left my body unable to cool off. Still 200 meters from the nearest air conditioned store (Emquartier), I had to balance the urgency of getting there as quickly as possible without getting my heart rate back up. What a nightmare. Lightheaded, dizzy and slightly disoriented, I laid down in the lobby of air-conditioned Emquartier for a good 15 minutes. Because I was wearing a sweat-soaked tank top and basketball gear, this type of outfit is frowned upon by the more upscale clientele of Emquartier. Also, because I had my dogs with me, this entire scenario from an optics standpoint was far from acceptable.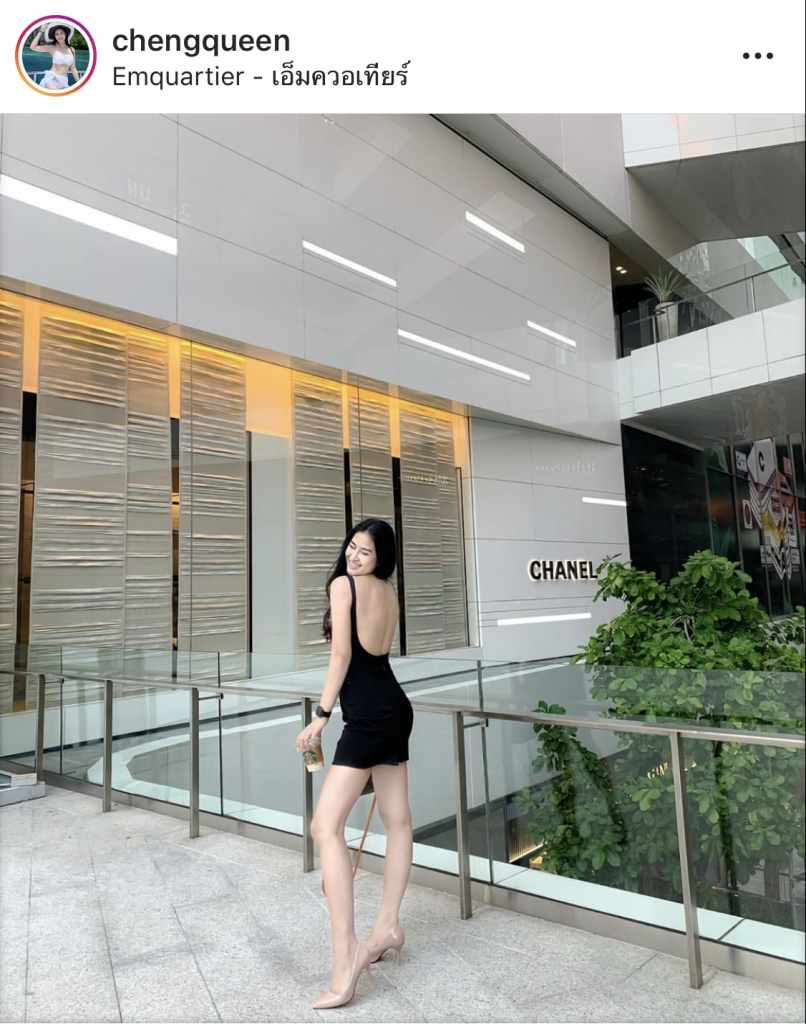 The security guards hovered around me for 10 minutes without saying anything likely understanding that I was having some sort of situation. But their patience could only last so long. They finally asked me to leave which proved rather difficult because as soon as I stood up, I was lightheaded, dizzy and lethargic. I waited a few more minutes in the air-conditioning (with their blessing) and as soon as I felt composed, I got up and hopped into a tuk tuk (the only available transportation outside of the mall during rush hour). The warm breeze of the open-air tuk tuk normally feels invigorating but during this moment it felt like the Bangkok air was rubbing salt in my wound.
Lesson learned : even without the sun, heat exhaustion (the precursor to heat stroke) is very real. Stay hydrated but most importantly, stay woke.
Here's a chart that explains the symptoms of heat exhaustion. If you're feeling it like I did, stop what you're doing immediately and cool off as quickly as possible. Drinking water, shade, air-conditioning and/or a cold shower are all recommended. Heat exhaustion can lead to heat stroke which can lead to death and no basketball game or exercise is worth that. Except maybe sex. Because then you can die saying you died doing something you loved.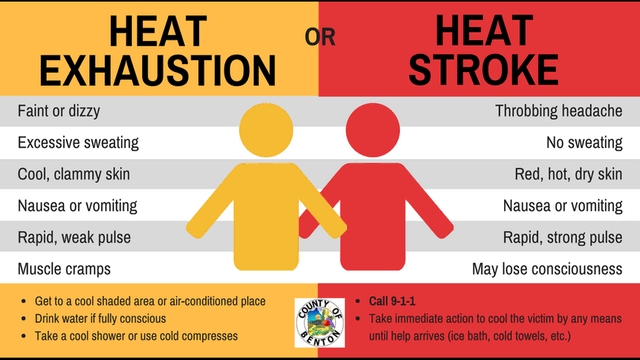 ***
Have you suffered from heat exhaustion before? Leave a comment or you can e-mail me adam@befreemysheeple.com. If you enjoyed reading/watching this, you can follow me on Instagram, @adamfrancisco & @befreemysheeple.
Be Free My Sheeple!