As many of you know, I am moving to Bangkok, Thailand in October of this year (to pursue a freer lifestyle…be free my sheeple!) so I was super excited when Chang Beer invited me to their event in Hollywood, CA called Chang Sensory Trails to try some local LA Thai cuisine & drink some Thai-imported Chang Beer.
One of the best things about Thailand has to be their food! The typical Thai dish combines the 4 major tastes: sweet, salty, sour & bitter which makes the Thai flavor very distinctive. There are also a number of Thai dishes that are on the healthier side because many dishes have a ton of vegetables and can be served with brown rice. #FitFam
This event had a ton of local Thai food trucks but the one I picked was WatDongMoonLek. I had their Pad Thai which was delicious! Perfect combination of sweetness & spiciness. If you don't believe me, perhaps you'll believe their almost-1,000 Yelp reviews.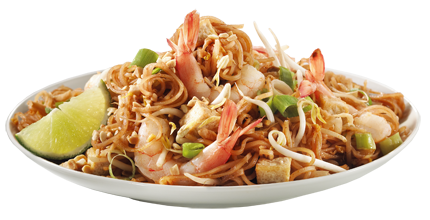 Of course there was plenty of Chang Beer to go around. I'm not too big of beer drinker these days but I actually like Chang Beer. It has a light, refreshing taste and it reminds me of my future home in Thailand.
It's also a good thing I drank a few beers because as soon as I saw the stage, I lit that thing up with my incredible dance moves & aggressive nightclub antics.