I'm sitting in the hospital waiting room in Nha Trang, Vietnam to get x-rays and blood tests to see what's wrong with my big toe on the right foot, and on the TV screen I see a list of medical-related video links.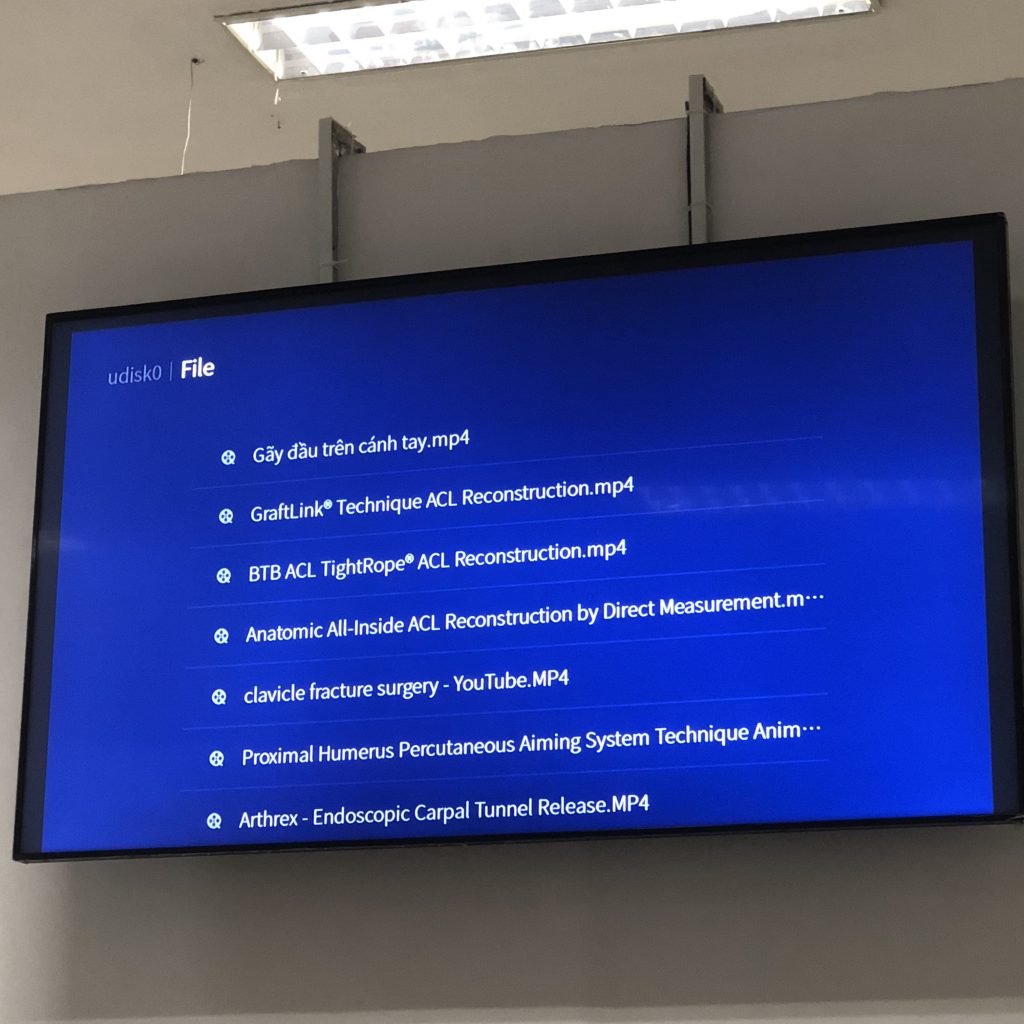 "Endoscopic carpal tunnel release." I'm guessing this has something to do with carpal tunnel syndrome and repairing the tendons by releasing the stress?
"Proximal humerus percutaneous aiming system technique." This sounds like a kill feature in one of Iron Man's latest armors. "Activate humerus percutaneous aiming system."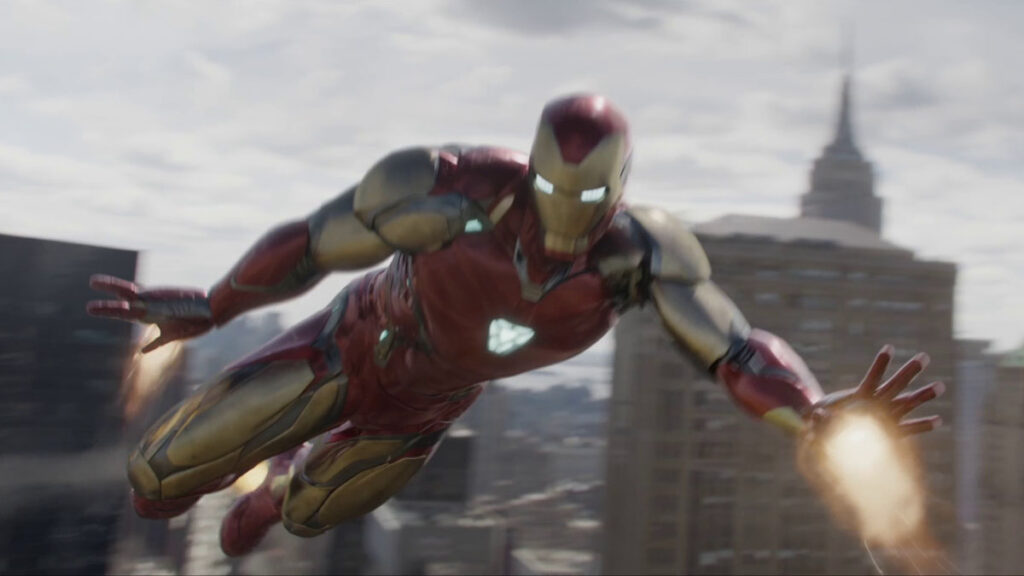 While I don't know what some of these words mean, none of them sound good. They all sound like medical procedures to repair or fix a body part that is no longer working properly or is broken. Kind of like my big right toe.
I'm 35 and I just found out that I had my first onset of gout. My blood results came back and I'm above the normal range for men (not scarily above, but comfortably above). They say symptoms first appear in men 30-50. Well I had all the symptoms and let me tell you that this was one of the most intense pains that I've ever felt. It was so bad that I needed wheelchair service from Vietnam Airlines. I could not put any pressure on my foot.
Intense joint pain – it felt like I had a broken toe
Lingering discomfort – 3 days later and I still can't walk properly
Inflammation and redness – my right foot looked like a tomato
Limited range of motion – I couldn't move my big right toe more than 10 degrees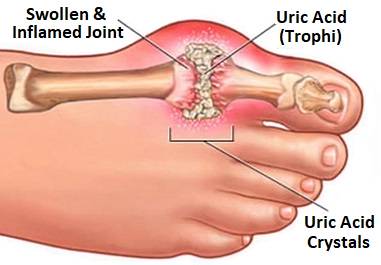 They also call it a disease of decadence or "King's disease" because "people have incorrectly linked it to the kind of overindulgence in food and wine only the rich and powerful could afford" (link). And this makes sense because I have been living like a king these past 6 months on the beaches of Thailand and Vietnam. While I haven't been drinking too much alcohol, my diet recently spiked in seafood during my time in Phu Quoc. The overload of purines from seafood likely caused my big right toe to blow up like a balloon and heat up like a heat pad.
Fortunately for me, while gout is one of the most physically painful things I've experienced, it is an illness that can be managed through diet, hydration, vitamin c, and exercise. I am looking at this as motivation to get myself into even better shape to minimize another attack. There are silver linings to everything in life.
Finding out that I am now in for lifelong battle with gout is a stark reminder that my time on earth as fully-functional, healthy being is not going to last forever. My youth and relatively good health, will slowly crumble away like removing pieces from a completed puzzle. New health issues are certain to arise in my future and I'll think to myself, "remember when I just had gout?"
Our greatest assets – youth and health – are fleeting, a slowly but surely diminishing resource. Every second alive we are one step closer to our inevitable deaths. The grim reaper is coming for all of us. As my brother once told me (I'm sure he heard this from someone else), "we are all dying the second we are born." The cruelty of existence. Sigh.
This is a why it's important to never lose focus on the present because this is all that's guaranteed. Minimizing stress and maximizing health and happiness should be everyone's goal. The less stress you have, the longer your life expectancy is. The more you exercise and focus on having a clean diet, the longer your life expectancy is. And if you're healthy today, be grateful and be thankful and use it. Don't waste it sitting in an office 60 hours a week. If we weren't supposed to travel, we would have roots instead of feet!
To have a career, or live in a city, or to be in a relationship that isn't making you net happier will slowly kill you. Health above wealth, experiences over appearances. And as my friend Alicia said: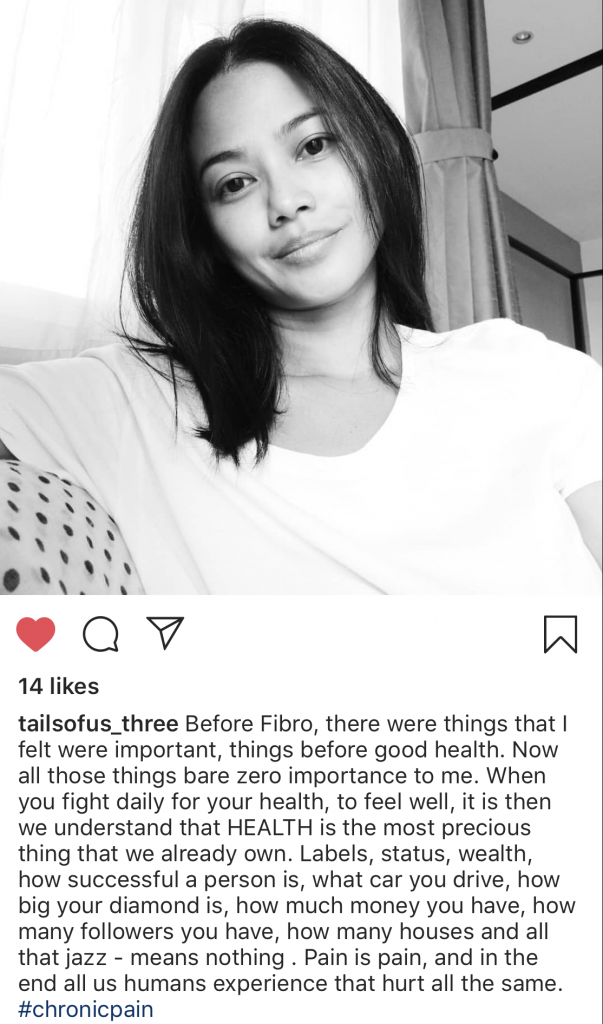 Bonus Vlog!
***
Do you suffer from gout as well? Leave a comment or you can e-mail me adam@befreemysheeple.com. If you enjoyed reading/watching this, you can follow me on Instagram, @adamfrancisco & @befreemysheeple.
Be Free My Sheeple!