I just spent a few weeks in mostly maskless Sayulita, Nayarit, a small beach town less than hour north of Puerto Vallarta. Absolutely worth a visit, especially if you're tired of wearing a mask. I literally didn't wear one once. It was beautiful. Felt like 2019 (gosh I miss Trump)!
I arrived back in Puerto Vallarta a few days ago. To my dismay, the government of Jalisco, has re-implemented some measures to slow the spread of COVID such as asking restaurants to close a bit earlier than usual, because you know, COVID likes to come out after a certain hour.
After being in totally liberated Sayulita where bars, restaurants, beaches and hotels are packed with maskless revelers, Puerto Vallarta now feels a bit tenser than I remembered a few weeks ago (where more than half the people wear masks outdoors). The power of relativity or something. The restaurants, bars and streets seem emptier than when I was last here three weeks ago. This is either because spring break is over or the return of COVID fearporn is keeping people staying home, and therefore, "staying safe" (in quotes because a majority of cases happen inside the home).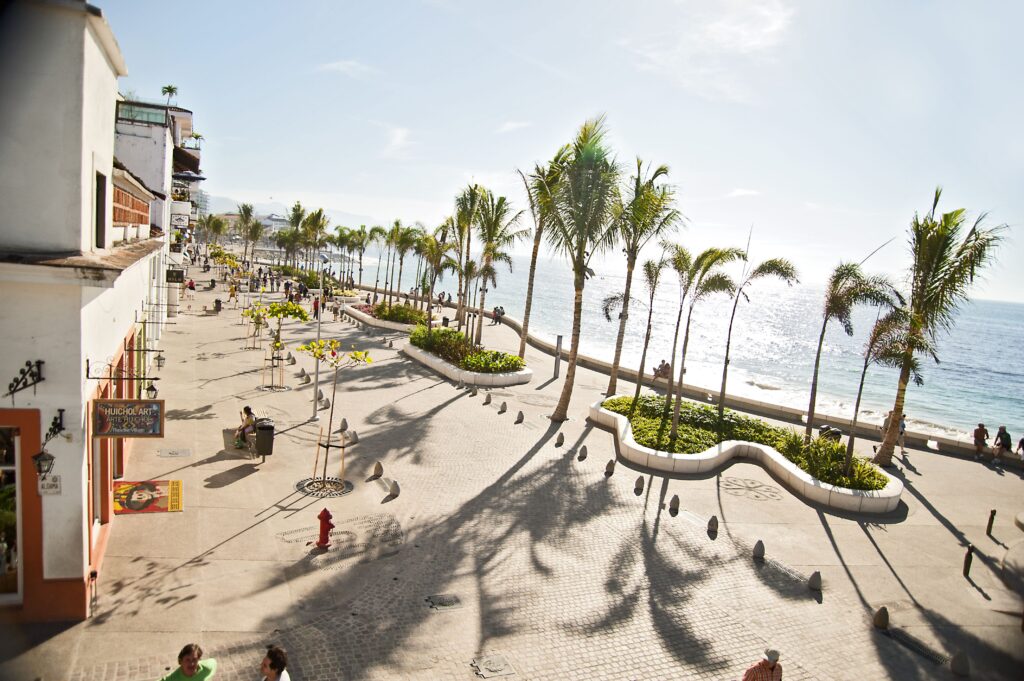 Today I stopped by Starbucks on the Malecon around 5p so I could load up on an almond milk iced latte and give my dogs a much-needed water break. Puerto Vallarta is hot until the evening as the sun now stays up until a little after 8pm so we were parched like a fraudulent mail-in ballot.
Some of my readers are going to hate this, but I always mask up when I go into a Starbucks as I know Starbucks is extremely liberal, left and militant about COVID rules, at least in the US. It's a habit I have.
I grab my coffee, sit down, and in walks a family of four (grandma, parents, daughter), with none of them wearing masks. It was like watching angels coming through the gates of freedom. They quickly noticed Cloud and Raindrop, my 2 little icebreakers. The family asked in their beautiful, patriotic, American accents, if they could pet the dogs. "Of course!"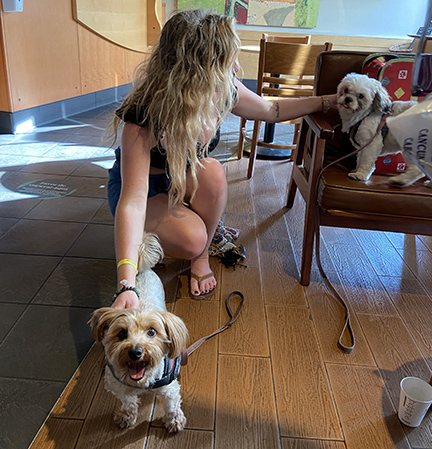 I commended them for entering a Starbucks without masks (which is something even I didn't do), and that's all it took for us to immediately get into our opinions on COVID and the vaccine, which led me to correctly guess that they were all Trump supporters (in addition to their positive energy and good vibes, two traits that are easy to have when you love your country!). It was a beautiful, instant connection. Supporting Trump either brings people together or repels them.
For the record, I blame almost all of the division in America on the media as they capitalize on emotion. My last blog post goes into it (which you can read here). But if I had to pick which voting block is more obsessed with boogeyman, I pick the Democrats. Take a look at the chart below, and if anyone should be concerned about the other side, it should be the Republicans. We are truly living in opposite world, which us Trump voters now lovingly refer to as clown world.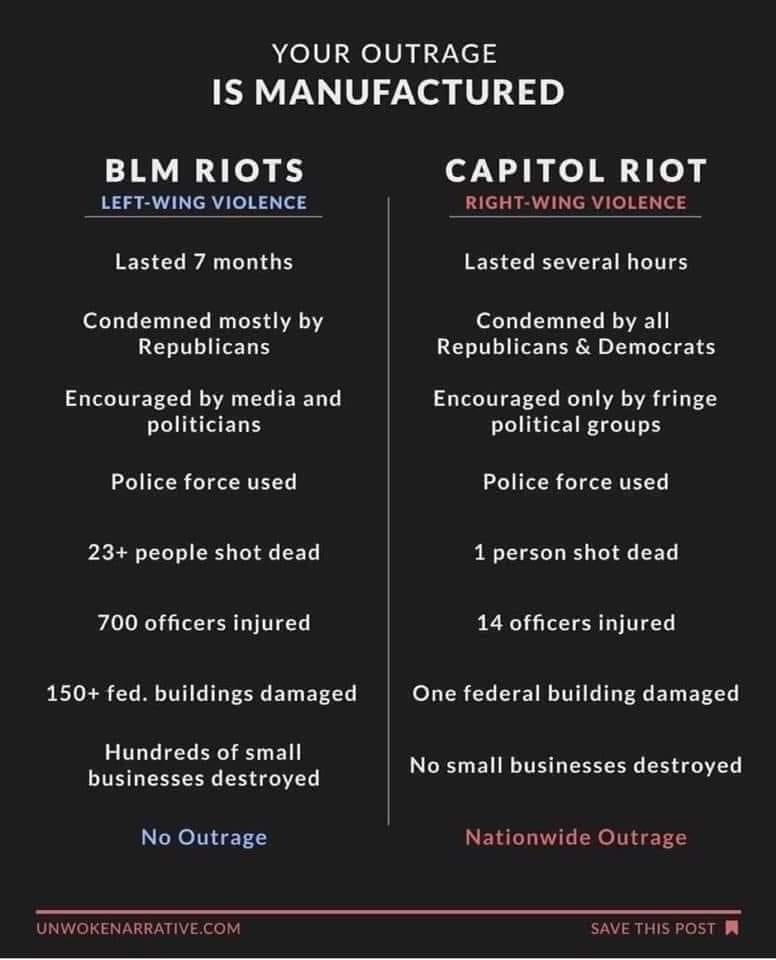 Seriously. Which side seems scarier? Republicans have good reason to be concerned about the left, but they aren't (I wonder if their love of the 2nd amendment has anything to do with it).
According to a recent poll, the Democrats list Trump supporters as one of their top concerns. This goes to show you the power of mainstream media, which is just a vehicle for left wing propaganda. The MSM is manipulative, deceitful, and they cover and deflect for the left. I'm just disappointed that it took me until 2019 to realize this. Sorry that I'm late to the party.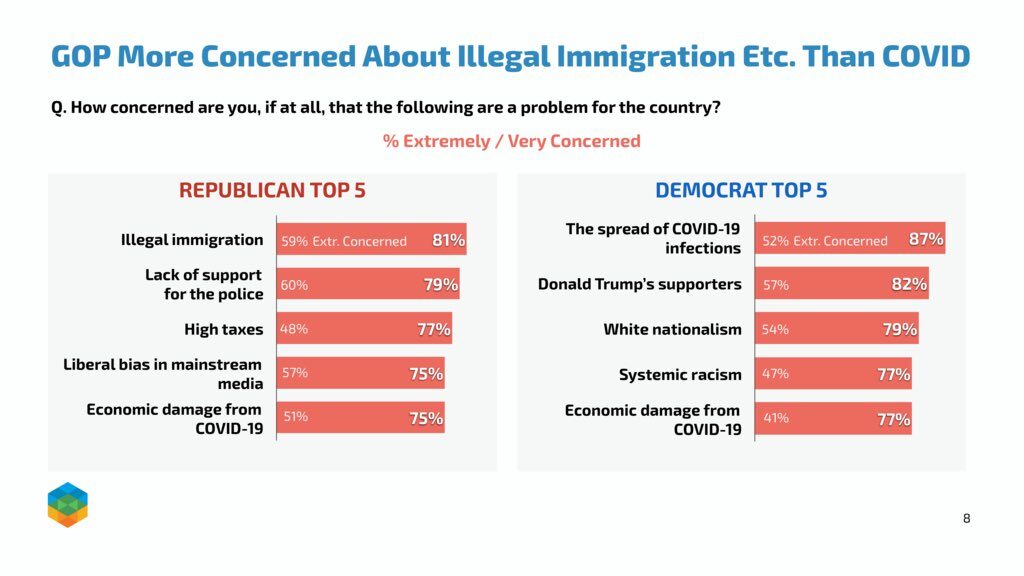 Back to the point of this blog post…
This family was a fresher breath of air than the air they were freely breathing because they were maskless.
I have a lot of respect for anyone who is looking at non-scientific mandates, and ignoring them. The rules state you need to enter a restaurant with your mask on, and once you sit down, you can take your mask off. But what if the restaurant is almost completely empty, you're socially distanced, and the server is wearing a mask? It makes absolutely no sense. It boggles my mind how compliant some people are.
At some point, the masks will come off. "Two weeks to slow the spread" is now entering month 14. Shockingly (not really), there is no end in sight. People are so terrified of COVID (levels varying wildly based on political affiliation), that they are begging for an experimental therapeutic for a virus with a 99.9% survival rate to be jabbed into their bodies.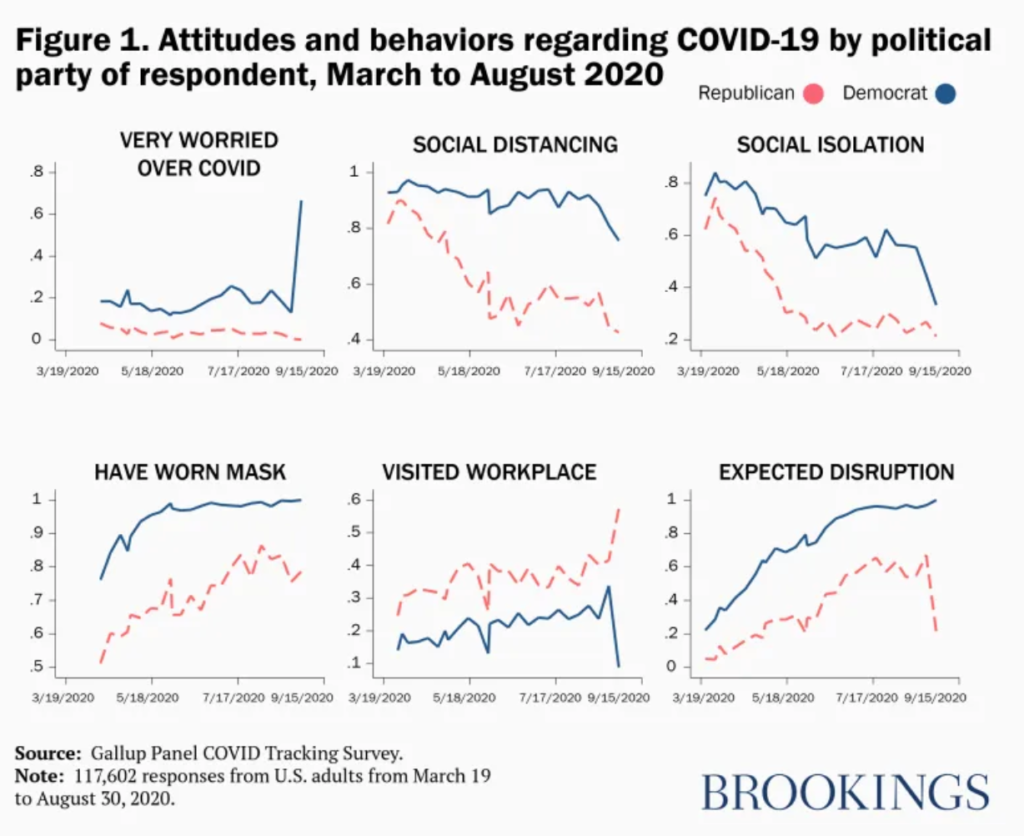 "Trust the science." I do trust the science. I trusted that if I kept my weight down, had good nutrition and exercised regularly, that my immune system would do its job and I would survive COVID as 99.98% of people in my demographic do. I am a proud COVID survivor because I prepared by body for it.
CDC recently updated estimated infection fatality rates for COVID. Here are the updated survival rates by age group:

0-19: 99.997%
20-49: 99.98%
50-69: 99.5%
70+: 94.6% https://t.co/9RRLgsBHta

— Ron DeSantis (@GovRonDeSantis) September 23, 2020
I understand vulnerable demographics wanting the vaccine such as the elderly (70+), immunocompromised, and the obese (the CDC reports over 80% of hospitalizations were obese). But healthy people? It's just a decision I wouldn't make. But I'm not stopping them. You do you and I'll do me. My body, my choice. And if enough people choose to get vaccinated (80%+?), then it shouldn't matter if 20% of us don't as we will achieve herd immunity. Or so they guess as the science seems to change daily. Watch Dr. Fauci's flip flops below from Stephen Crowder.
When the masks do come off, there is going to be a huge percentage of the population that has been traumatized after living in fear for years. They will not be physically or mentally able to remove the mask. It will be people like this maskless family of four that will act as role models and inspirations, for having the strength and courage to take the masks off far in advance of others, and thus guide us to lightness through the darkness created by our big tech oligarchs and mainstream media overlords.
Thank you maskless family of four.