I hope everyone is staying safe and healthy during the coronavirus lockdown. I've been staying at an AirBnB in Fort Lauderdale, Florida slowly making my way down to Miami. The apartment is fantastic. It's clean, modern, and has a pool. The only negative is that it's more of a studio than an apartment so it doesn't have a kitchen.
I've been eating out every meal since I can't cook here (although I probably wouldn't have anyway). This got me thinking about which fast food restaurants are my favorite (or as they call themselves, QSRs or Quick Serve Restaurants). With so many options to choose from, I had a very difficult time constructing this list. The deciding factor for me was the frequency of visits. I'll also include what my go-to entree is at each restaurant.
After you've had a chance to review my list, let me know what restaurants would or wouldn't have made your list and tell me if there's something I missed.
Also, before I get into it, I wanted to give a quick shout out to every fast food employee that has been working during the coronavirus outbreak. It's unfortunate that it took an international health crisis for society to recognize how valuable they are and how essential their roles are. That's why for every comment on this article mentioning your favorite fast food restaurant (up to 100), I will surprise a fast food employee with the equivalent in dollars. 100 comments = $100 USD for 1 lucky fast food employee. Let's do this!!!
Honorable mention 2: McDonald's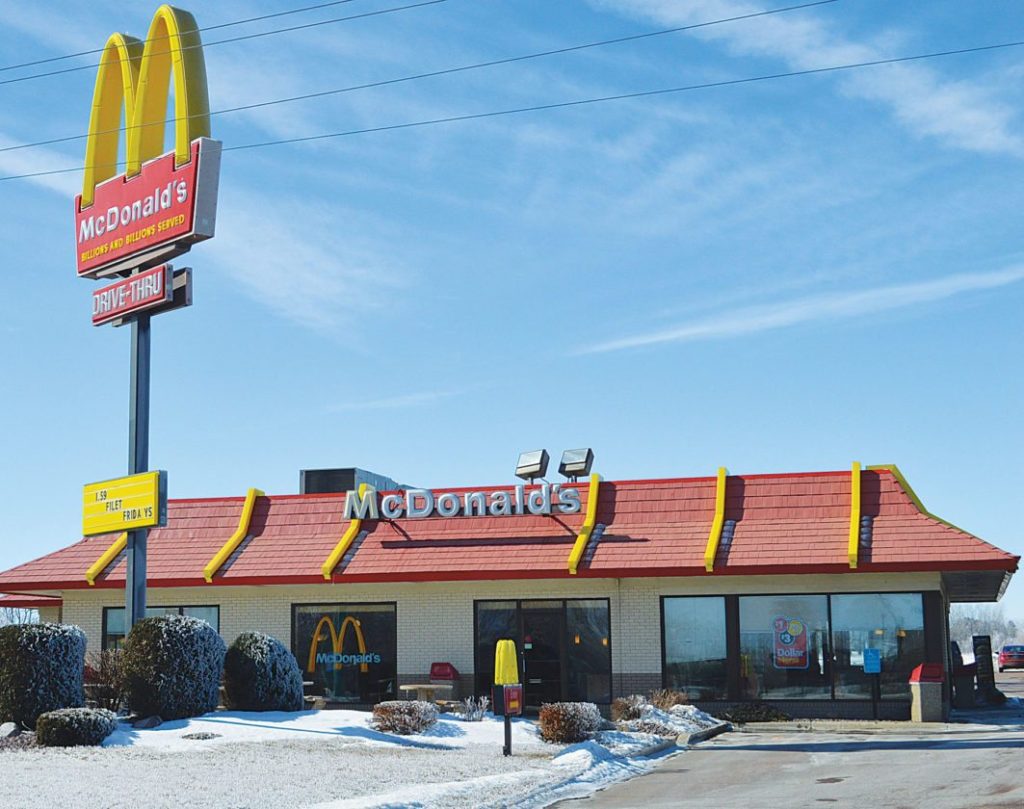 I frequent McDonald's the most out of this entire list but it's mostly because of the convenience factor. There is estimated to be between 14,000-16,000 McDonald's in the US and almost 38,000 globally across 120 countries. McDonald's are also very consistent globally so no matter where I go, it always tastes the same and reminds me of America. I've always been a huge fan of the Happy Meal because it's a great way to manage your caloric intake and get a cool toy. The addition of the McCafe has been genius as I bounce between McDonald's, Starbucks and Dunkin' Donuts for my coffees. Surprisingly, McDonald's was more expensive in Thailand relative to the local, organic street food. You'd rarely see Thai locals eating here. It was usually the stupid farang such as myself.
Favorite entree: The standard cheeseburger at McDonald's will forever remain one of my favorite cheat meals. Without the pickle of course.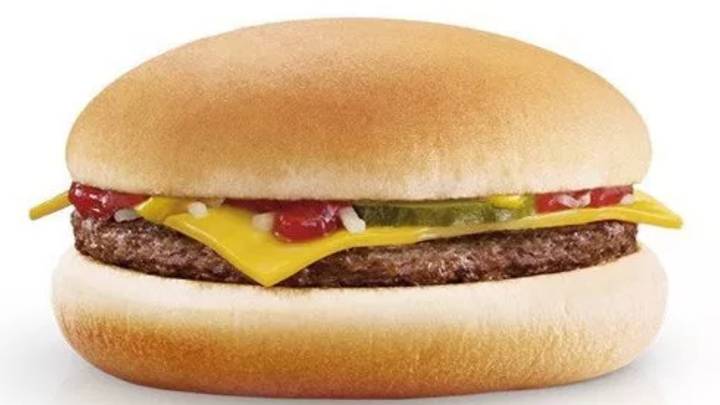 Honorable mention 1: In-N-Out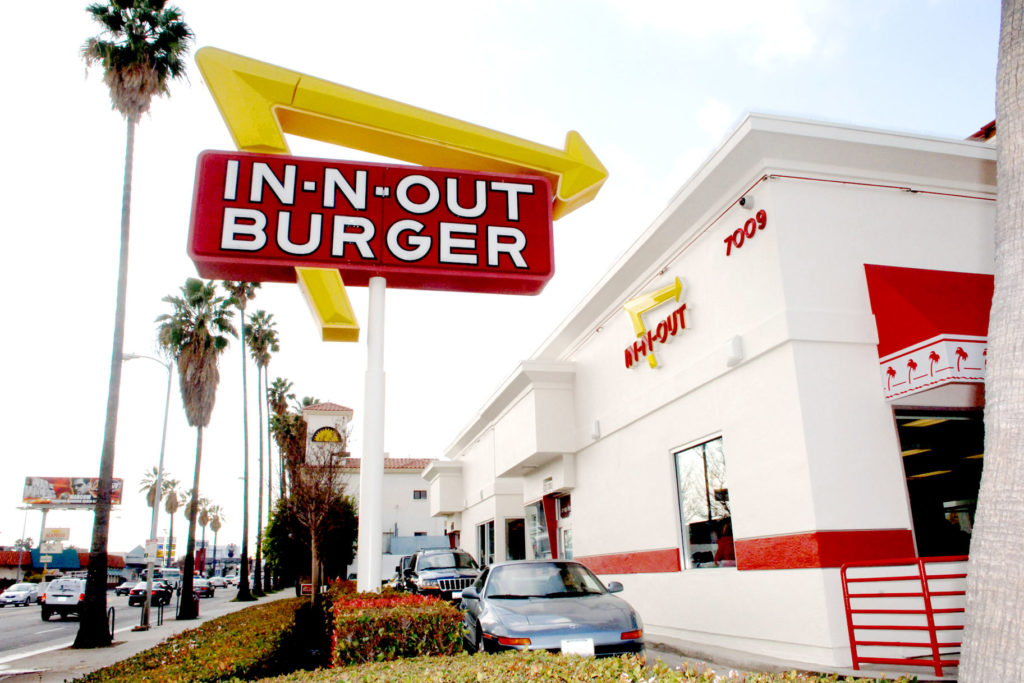 I'll never understand how somebody could be Team Shake Shack over Team In-N-Out. West coast is the best coast! The ability to add a lettuce wrap instead of a burger has been a game changer for anyone on the keto diet or just trying to watch their carb intake. I also love their design. It feels like a throwback to a different era of simpler times. This restaurant would be ranked higher if they were a national chain. And their fries are damn good (second to the winner of this list). Great prices too.
Favorite entree: 3×1 protein style, animal style. With fries.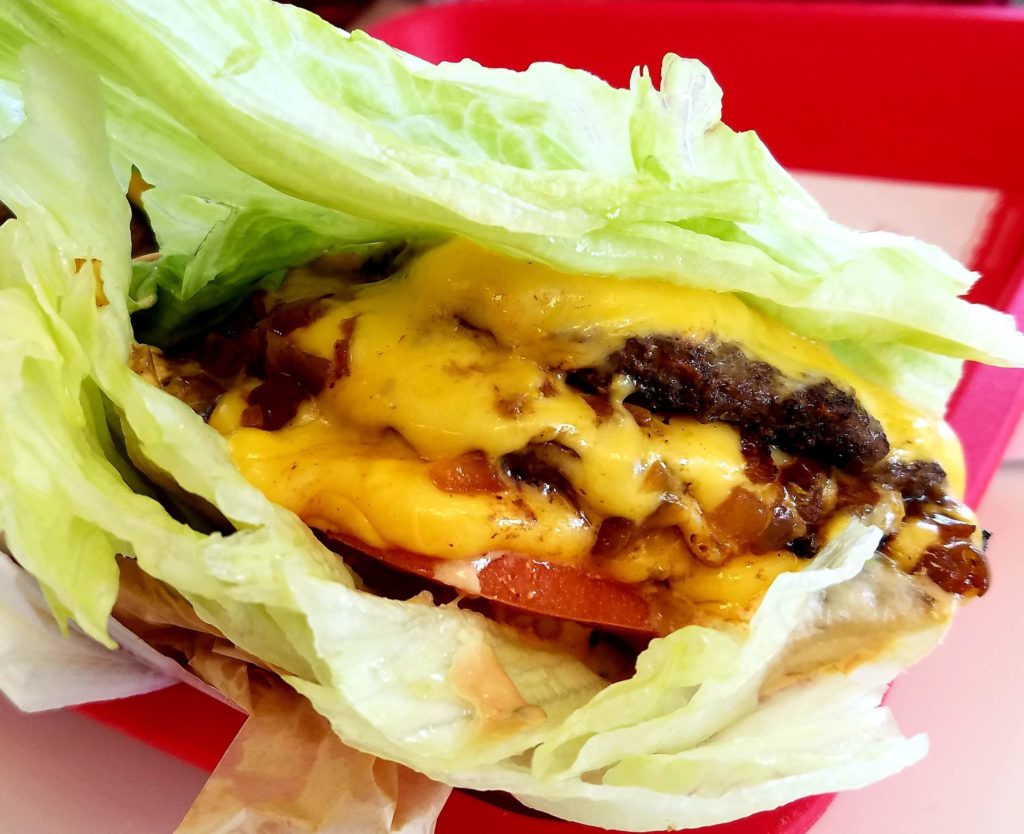 Number 5: Chick-fil-A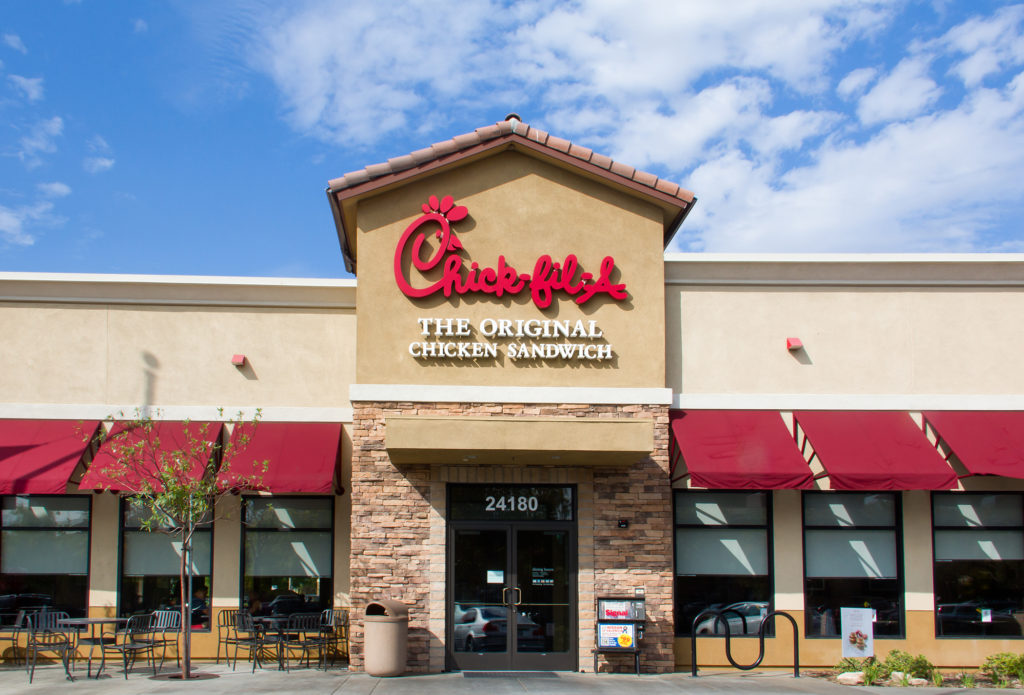 Chick-fil-A would be much higher on this list if it wasn't closed on Sundays. Nobody (except vegans) can deny how delicious their spicy chicken deluxe sandwich is. Not only is it perfectly crispy and juicy every time, but it's a large portion for a great price. The good news is that as of late 2019, Chick-fil-A is revising their charitable approach focusing on "promoting youth education, combating youth homelessness, and fighting hunger" (source).
Favorite entree: The spicy chicken deluxe sandwich is the epitome of a perfect chicken sandwich.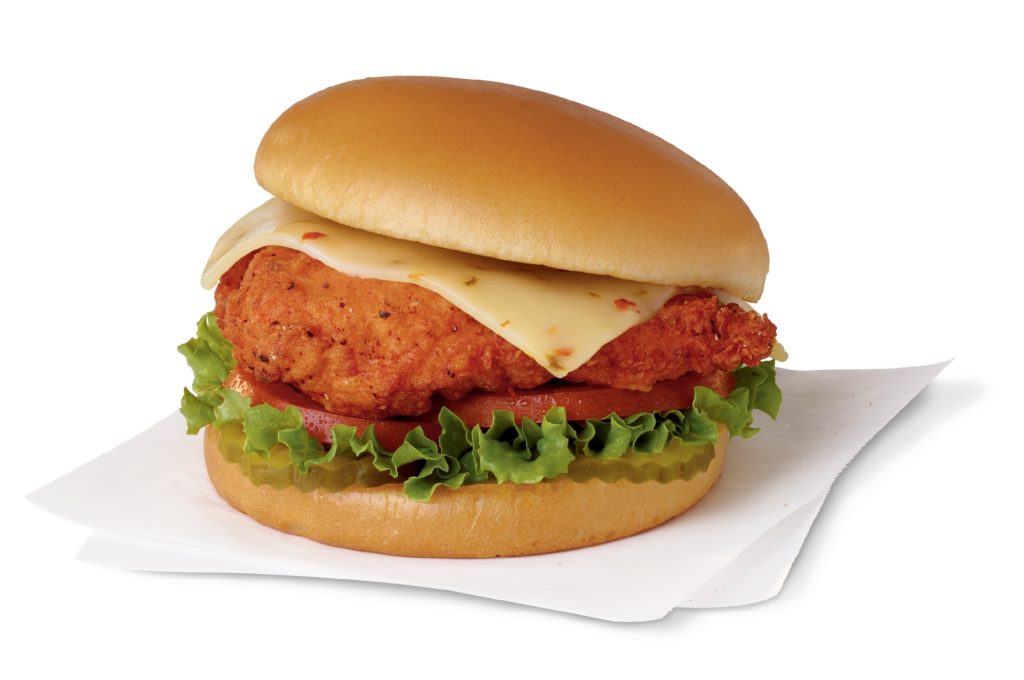 Number 4: Chipotle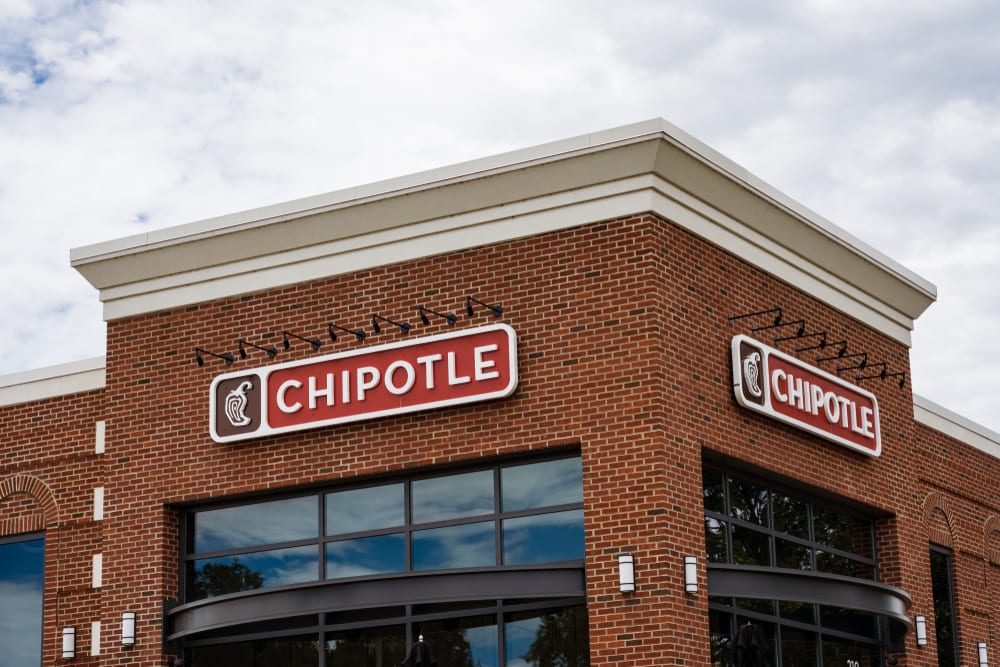 As a Mexican, I am biased towards Mexican food so this is the first of two Mexican restaurants to make this list (you can guess what the next one is). Chipotle just feels like a step up from a standard fast food restaurants with the build-your-own concept. It's a fun, interactive experience to choose everything from the base (taco, burrito, salad), to the protein to all the fillings. Plus, their portions are massive making each meal large enough to be divided into two.
Favorite entree: Supergreen salad base, a little brown rice, double meat (chicken, steak), peppers and onions, tons of hot sauce, pico de gallo, a little cheese, a little sour cream, guacamole (obvi)
Number 3 : Subway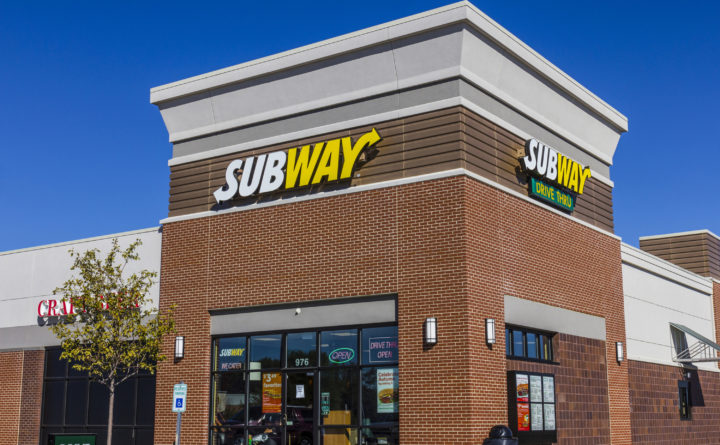 As a broke 20-something year old, the 5 dollar foot long was one of the best deals in Manhattan. Similar to Chipotle, I've always loved their build-your-own concept. With all of the fresh vegetables to choose from, you can at least pretend that Subway is healthier than it probably is. Once Subway added in the toasting option, it was game over in terms of the best sub restaurant in the game. While it feels like other restaurants have either caught up to or catapulted Subway, this restaurant will always be a classic go-to for me.
Favorite entree: Italian herb and cheese, chicken teriyaki, white American cheese, lettuce, tomatoes, onions, green peppers, spinach and a ton of sweet onion sauce.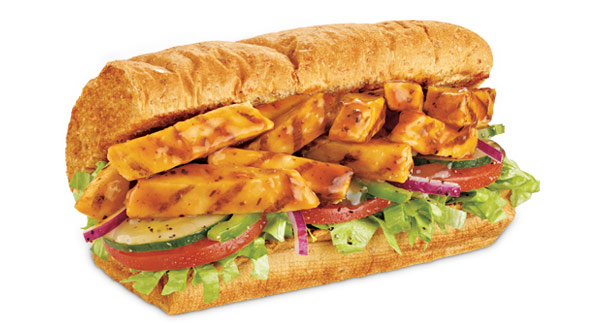 Number 2 :Taco Bell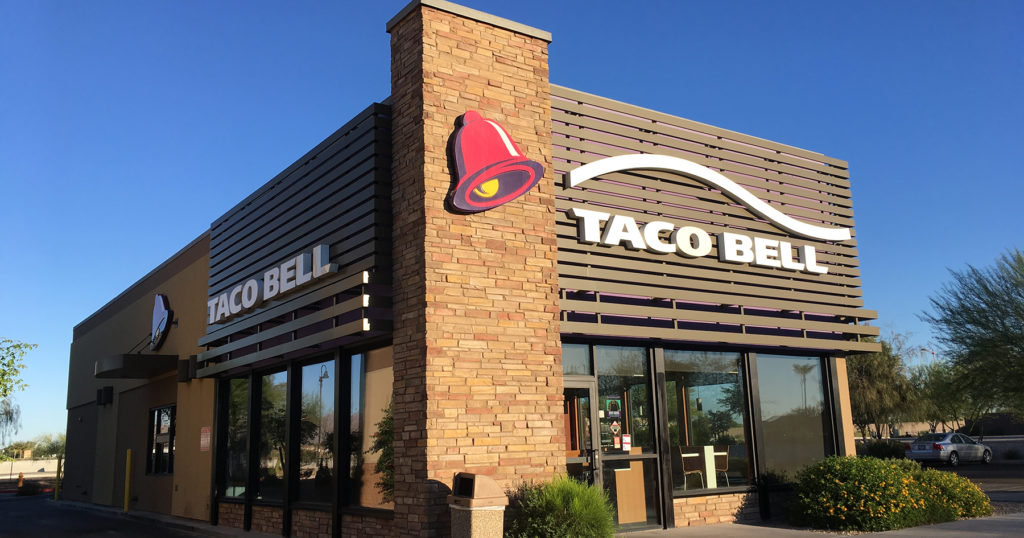 I remember going to Taco Bell with my mom when I was a kid and she ordered the Mexican Pizza. I had never heard of this before as I always assumed you get tacos at Taco Bell. As soon as I tasted it, it changed the game for me. 20 years later, I still order the Mexican Pizza every time (I actually had one today). Interestingly enough, most people either haven't tried it or even heard of it. Next time you go, give it a shot. As they say, "once you go Mexican (pizza), you never go back." Oh, and diablo sauce. Duh.
Favorite entree: Mexican pizza, loaded up with diablo sauce.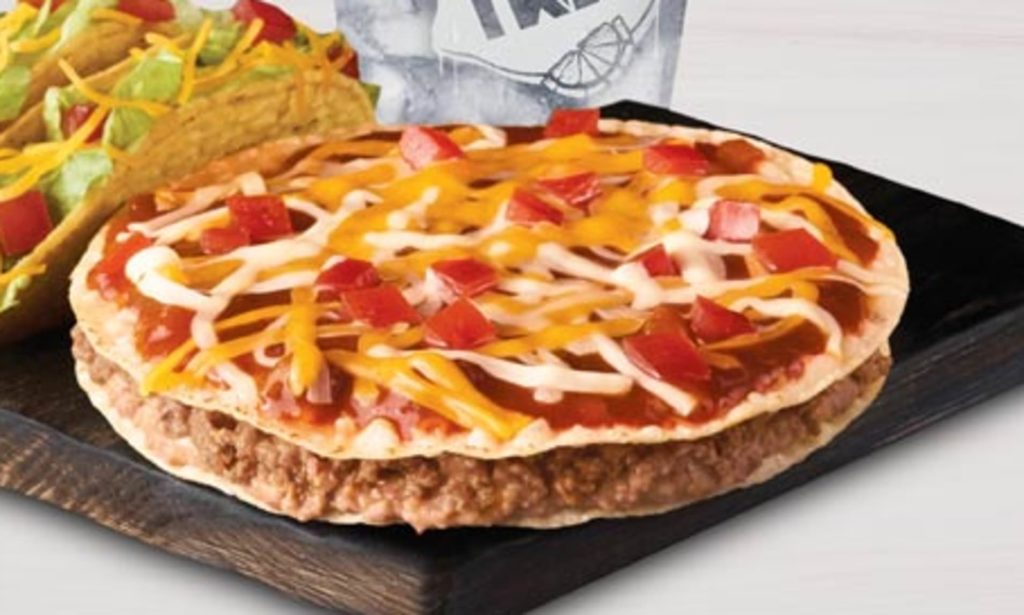 Number 1: MOS Burger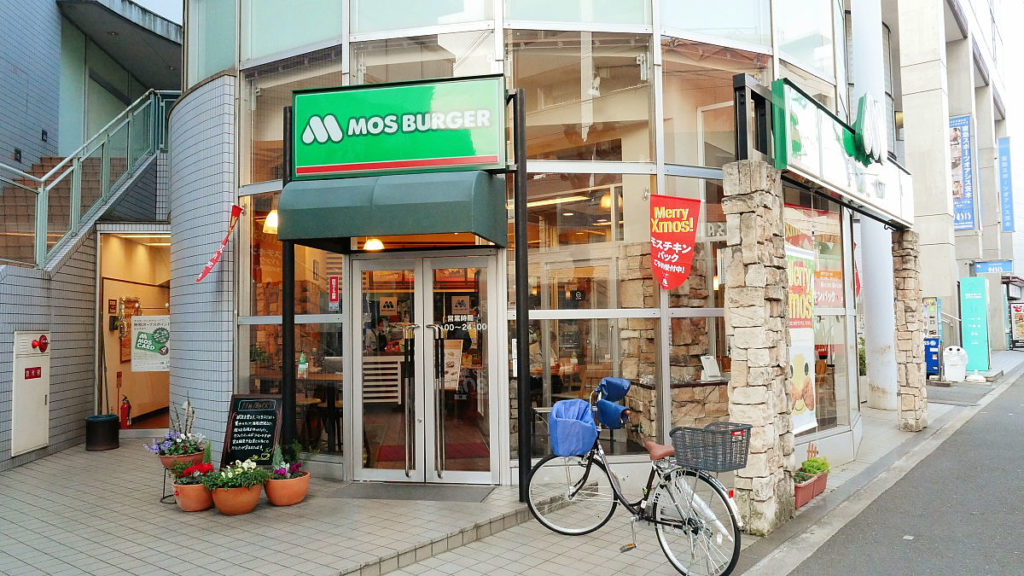 I am guessing very few of you have heard of MOS Burger. The only readers that will know what I'm talking about are my Japanese readers or those who've visited Japan and had the honor of tasting such a glorious restaurant. I am putting this as number one simply because it is unobtainable in America. All I have left are the memories of the few months I spent in Japan and ate MOS Burger every day.
MOS Burger, at least to Americans, seems like such an innovative burger restaurant because you can order their burgers with a rice bun (rice pressed together to resemble a bun). But what really puts MOS into their own stratosphere are their fries. It's very difficult to find a perfect fry (McDonald's comes pretty close), but MOS Burger delivers just that. Plus, the atmosphere and customer service is what you'd expect from Japanese culture: clean, modern and friendly. Even though most of the staff doesn't speak English, they'll smile the entire time and patiently wait while you work together to piece together the meal. Plus, their coffee is pretty delicious.
Favorite entree: Every burger on the menu. Seriously. Just try them all. And the fries.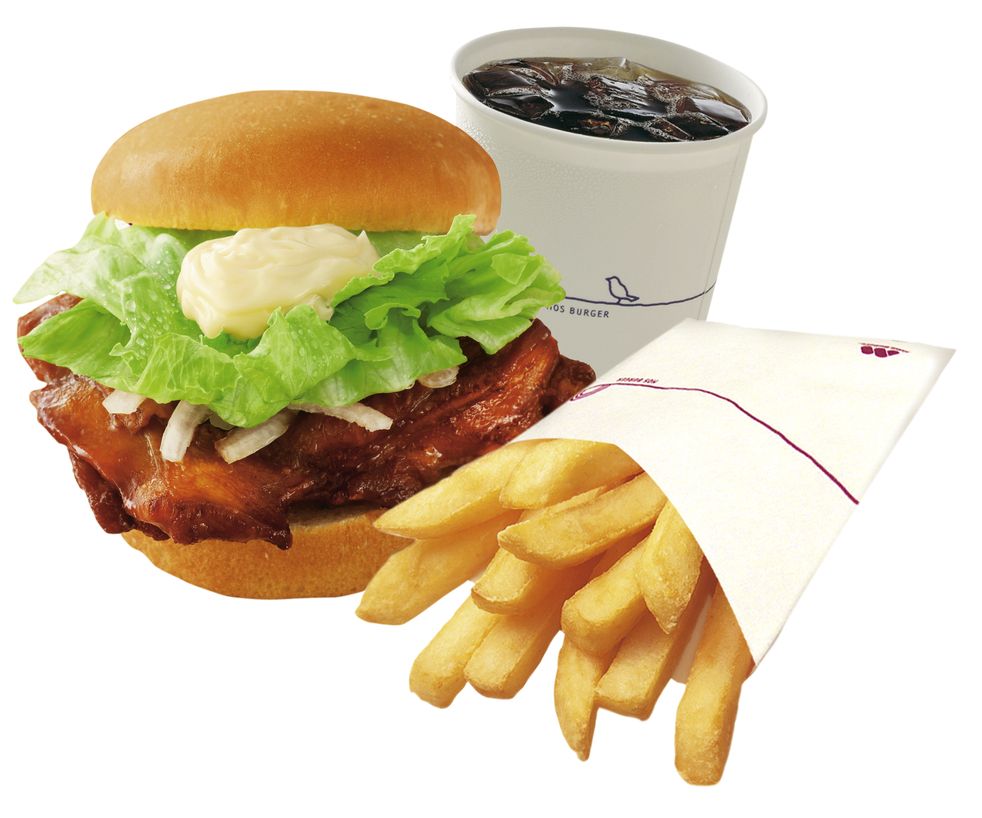 So there you have it. Those are my top 5 favorite fast food restaurants. Do you agree or disagree with my list? What did I miss? Let me know in the comments!
Follow me on Instagram @adamfrancisco