Mabuhay!
Welcome to my first airline review! This isn't sponsored by Philippine Airlines (but it should be!!) but I was so impressed with the overall experience that I wanted to give credit where credit is due.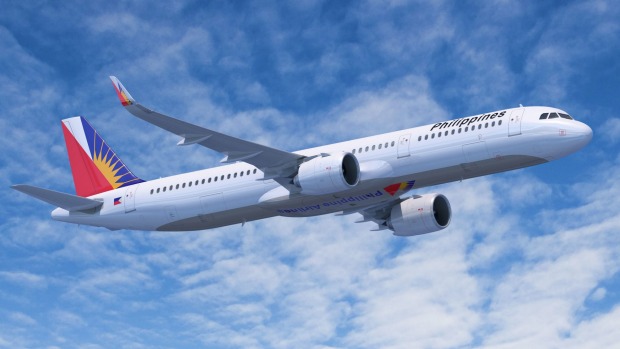 Traveling with pets internationally is generally a complicated and complex process which requires a ton of paperwork. Not only that, as there is no direct flight from USA to Thailand, I have to transit through specific cities. Places like Hong Kong, Korea, China and Taiwan are very difficult to transit through as they require advance import permits (link), some of which you have to somehow secure in person before your trip (which makes absolutely no sense to me).
The 3 countries that I have found the easiest to transit are Russia, Japan and the Philippines as they all allow dogs to transit the airport with nothing more than a heads up from the airlines that you'll be bringing dogs with you. Keep in mind that if you transit the airports in Japan, your dogs must remain in their cages. They do have a bathroom for dogs but it's for service dogs only.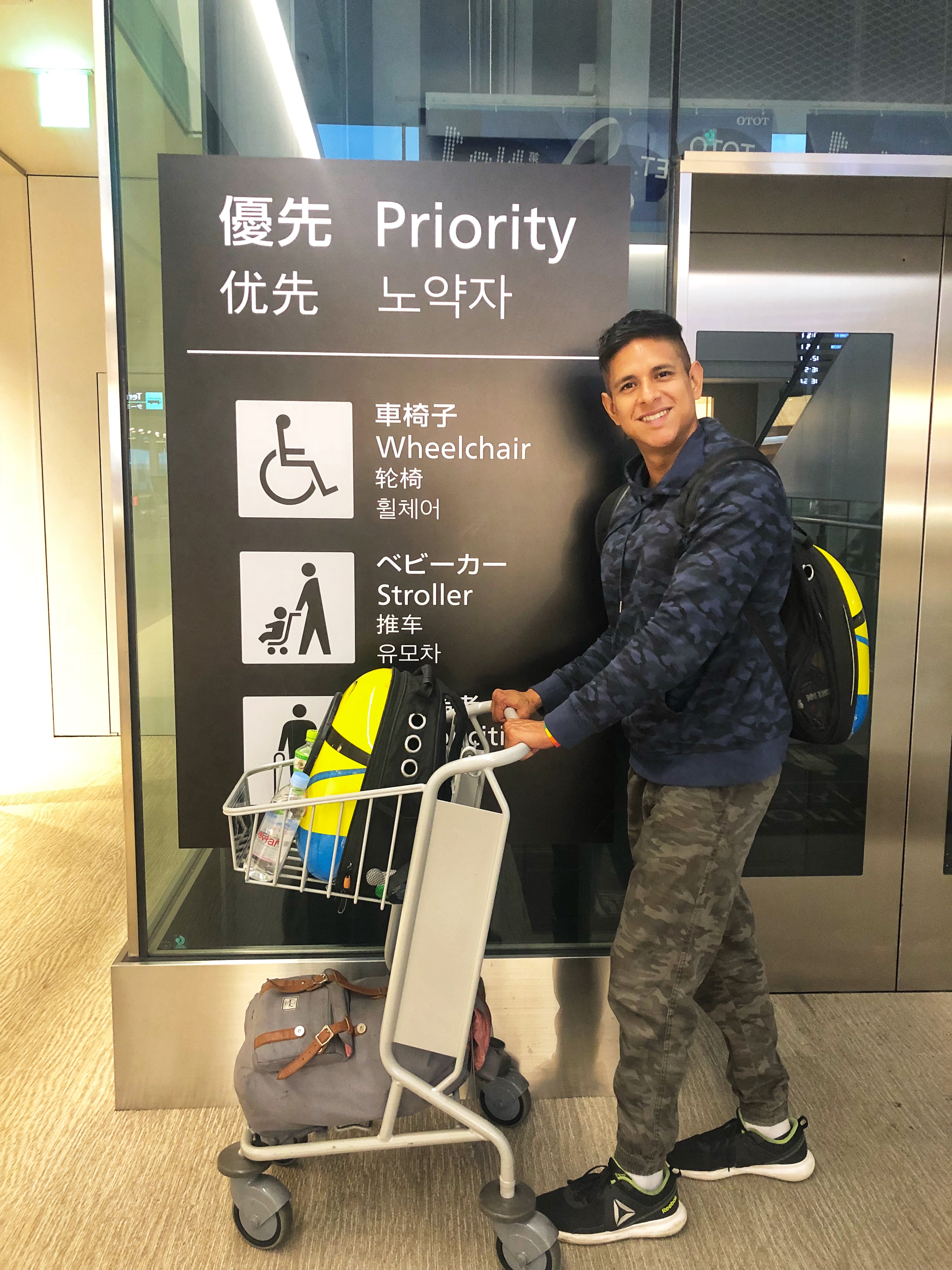 Why I No Longer Like Japan Airlines
I originally booked my flight to Thailand with Japan Airlines for September 7, 2019. When I emailed their customer service team to put my service dogs on the reservations, they said they would only allow my dogs in-cabin from USA to Japan, but from Japan to Bangkok they would have to be in-cargo as the only service dogs they acknowledge on international flights are for the blind and deaf people. They have yet to catch up to the more modern ADA guidelines (link) of America which recognize a vast range of service dogs for disabilities such as autism, diabetes, medical alert, medical response, PTSD, anxiety and many more. In my opinion, they are qualifying disabilities and making a clear statement that specific disabilities are covered whereas other disabilities are not. I almost ended up wasting $500 but fortunately my travel insurance (AIG) covered 75% of the flight cost (so at least I got $375 back). Very disappointed in Japan airlines and I hope they update their policies ASAP. Very shameful.
On another note, I strongly discourage anyone from allowing their pets to fly in-cargo (link). I can only imagine how traumatic and stressful the experience is for the dog as they are stuck in a loud and unfamiliar room for hours as well as being treated like basic luggage. This is also why I encourage everyone to have more than 1 dog so in the instances that your dog must travel in-cargo, they would at least have their best fur friend with them. My dogs were forced to travel in-cargo in 2018 during my first trip to Bangkok (thanks Japan Airlines!) and the 8 hours of anxiety that it caused me is something I never want to experience again. I am sure my dogs felt the same way so I made a promise to them that they'll never be in cargo again and I have honored that promise.
Traveling with my dogs on Philippine Airlines
Before I get into the review, quick disclaimer:
Philippine Airlines In-Cabin Pet Policy:

Philippine Airlines allows emotional support animals to/from USA with medically certified service dogs accepted on all routes internationally with proper documentation.

Official details can be found HERE (link)
Philippine Airlines gave me the exact opposite experience of Japan Airlines. I called their customer service 1 week before my flight to put my service dogs on the itinerary. Not only did I not have to deal with long hold times (which shows that they're properly staffed) but I love the Filipina accent! I followed up a day before my flight for confirmation that my request was acknowledged. When I arrived at JFK, the check-in counter was already expecting me and my service dogs. They took a quick look at the documents below and I received my ticket.
Thailand import permit
USDA-endorsed health certificate
Primary Care Physician letter stating my need for service dogs
Service dog registrations
It was the fastest process I've ever experienced for an international flight. Thumbs up Philippine Airlines! But wait – there's more good news! At the gate, one of the agents upgraded my seat so that we could have an entire row to ourselves. As soon as we got on the plane, my dogs each got their own seat and the crew loved it. Some airlines don't want dogs to sit on seats should the next passengers be allergic (which I understand) but it's nice when an airline crew is so dog-friendly that they'll look the other way.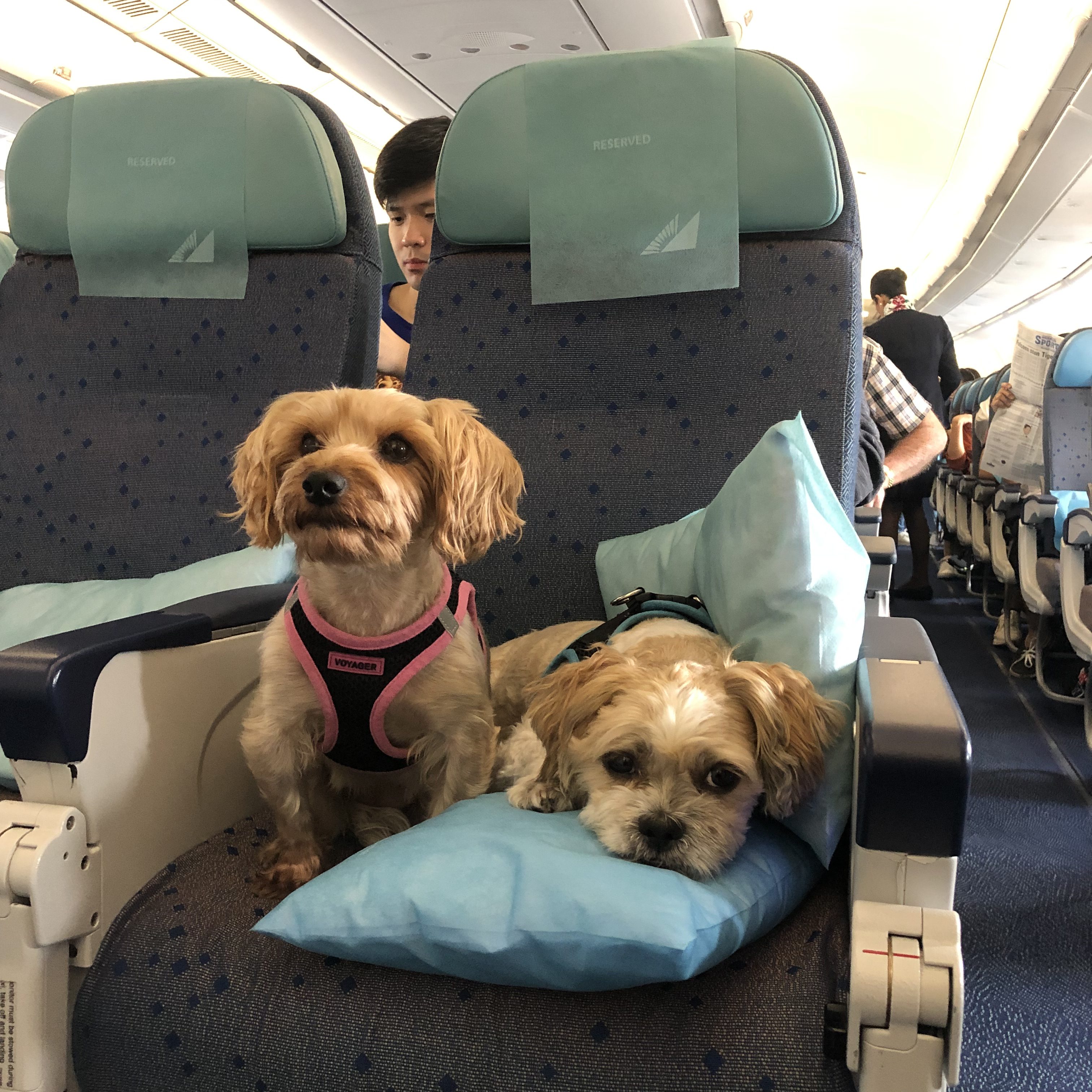 Once we arrived in Philippines (flying into NAIA), I wasn't sure what to expect. As soon as we got off the plane, I was assigned a personal assistant named Rod to help me navigate the animal quarantine offices as well as my transfer to the terminal for my flight to Bangkok. Having a personal assistant with me made the experience so seamless and comfortable. Not once did I feel anxious about my dogs being approved for the second leg of the flight. Of course it's extremely important to have all of your documents in order.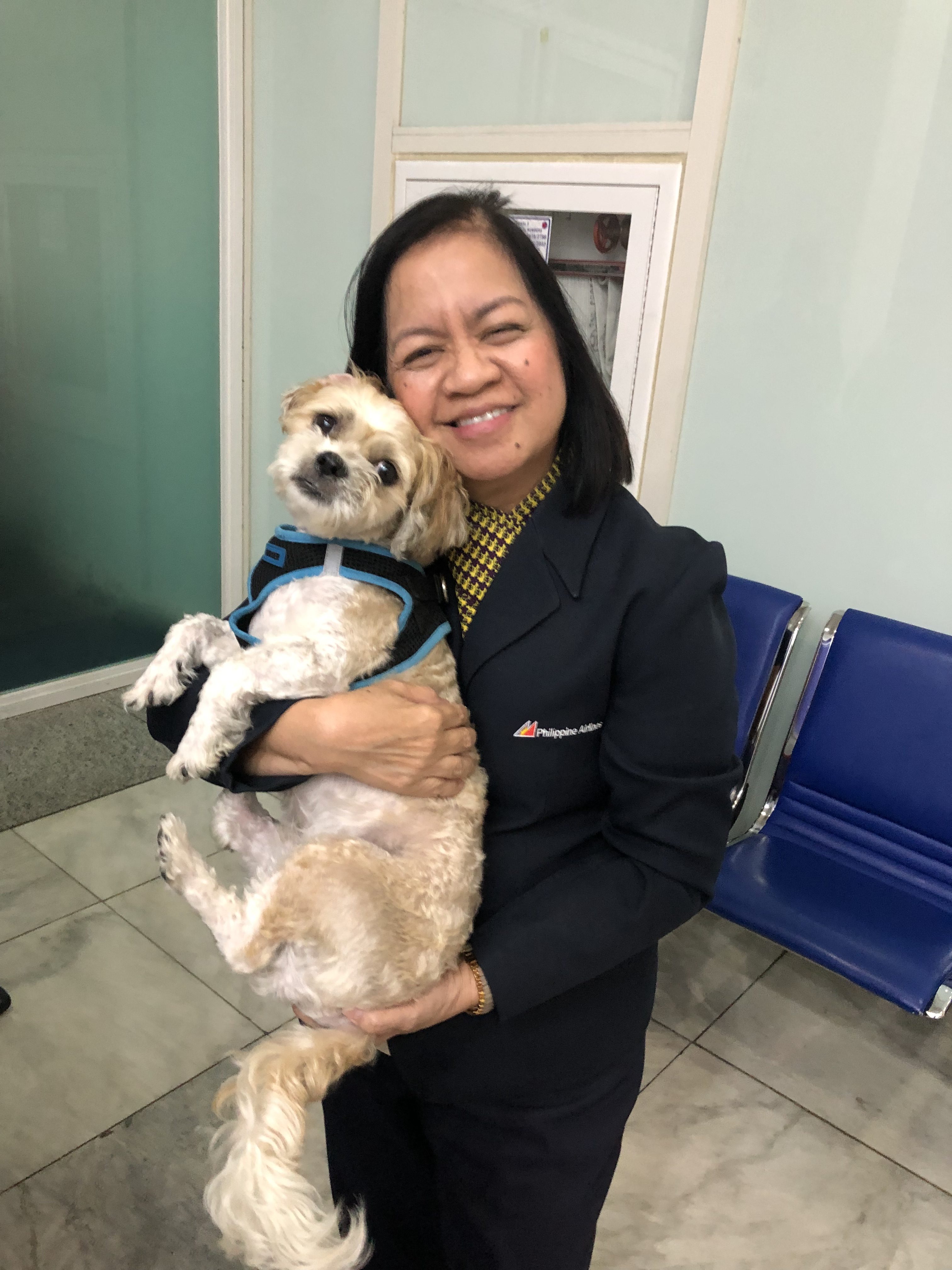 Also – it's worth noting that I had a very pleasant experience at NAIA airport. It was clean, modern and I felt very safe. I was a little anxious after reading some of the reviews online but in hindsight these reviewers are likely the small percentage of people that had a negative experience. Likely because they lacked general common sense in regards to safety.
Before boarding my flight to Bangkok, the gate agent team once again upgraded my seat to my own row. I genuinely appreciate an airline that will proactively do whatever they can to make the customer's journey as enjoyable as possible. As much as I love Delta and American Airlines when flying within the US, I cannot tell you how many times they have given me a middle seat even though I had dogs on the reservation. At least give me a window or an aisle seat!
Another thing I read online is that the Philippine Airline pilots tend to land softer than other airlines and I found this observation to be true. Only because I read about this online did I actually pay attention to the descent. Their pilots fly as smoothly as my Bumble game.
Also, on a superficial level, the Philippine Airlines crew were all very attractive men and women! Everyone spoke fluent English and made the entire experience memorable. Both airplanes I took were brand new with highly-responsive TVs on the headrests. No fumbling with the screens to try and press the buttons. The one thing I did notice that wasn't present was the personal air conditioning vents that most planes have but this wasn't an issue as the cabins were a pleasant temperature.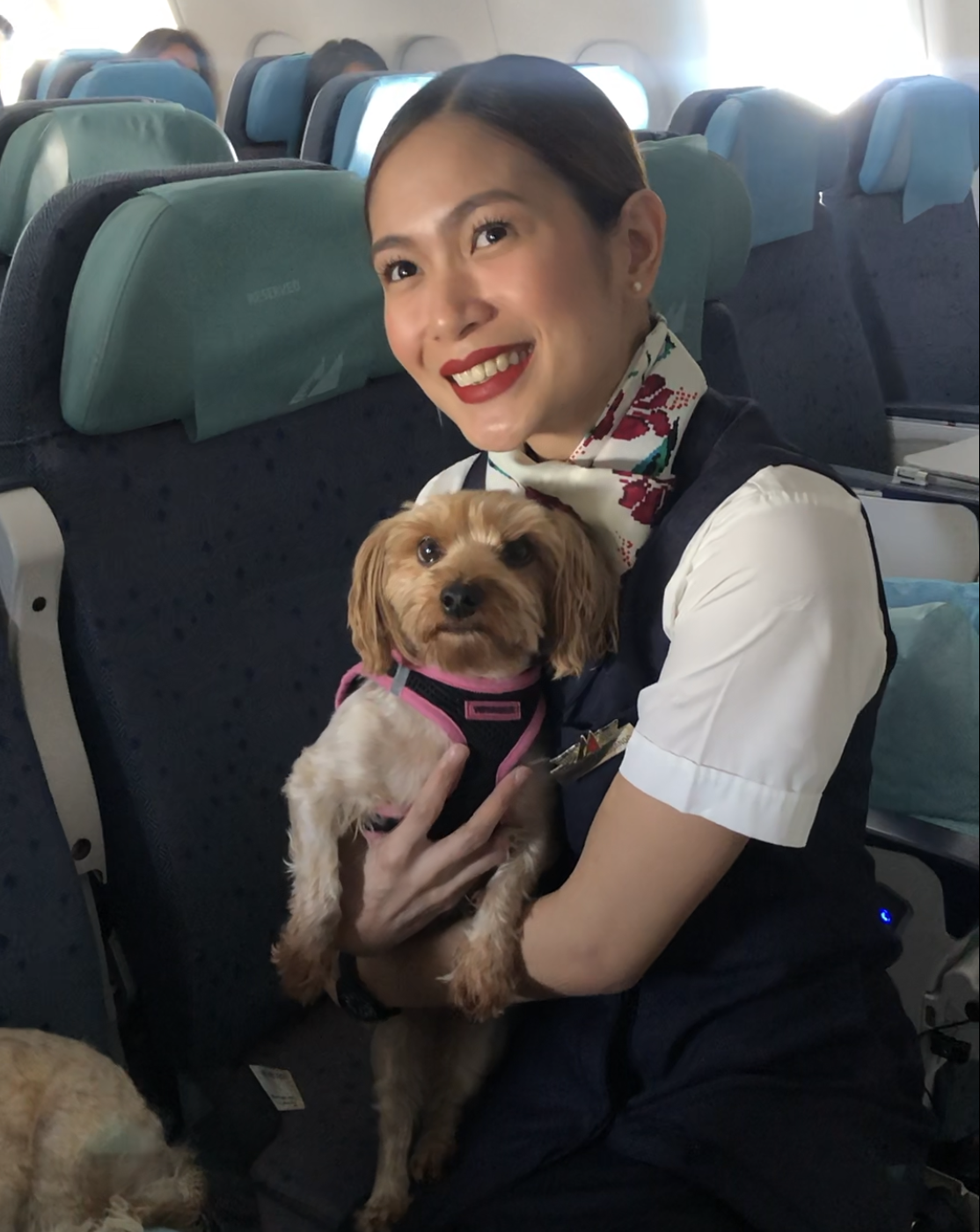 Overall I would give Philippine Airlines a 5 star review. No wonder they refer to themselves as the Heart of the Filipino. You can tell the company puts great care and emphasis on customer service and making sure that the passenger's overall travel experience is memorable. I am proud to state that they have a customer for life!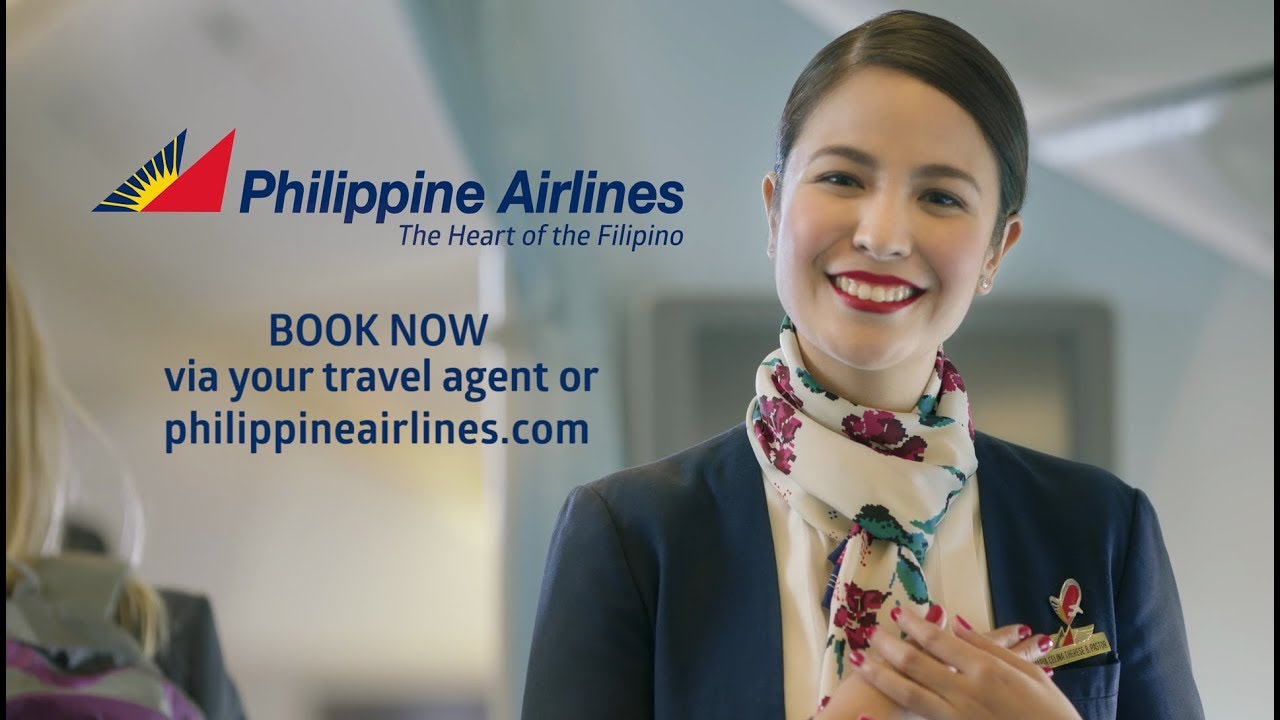 ***
Have you flown on Philippine Airlines before? What was your experience like? Leave a comment or you can e-mail me adam@befreemysheeple.com. If you enjoyed reading/watching this, you can follow me on Instagram, @adamfrancisco & @befreemysheeple.
Be Free My Sheeple!