Valentine's Day is a day where people usually spend it with the person they love. But for one single man, he wanted to spend Valentine's Day with rescue dogs in search of their forever homes.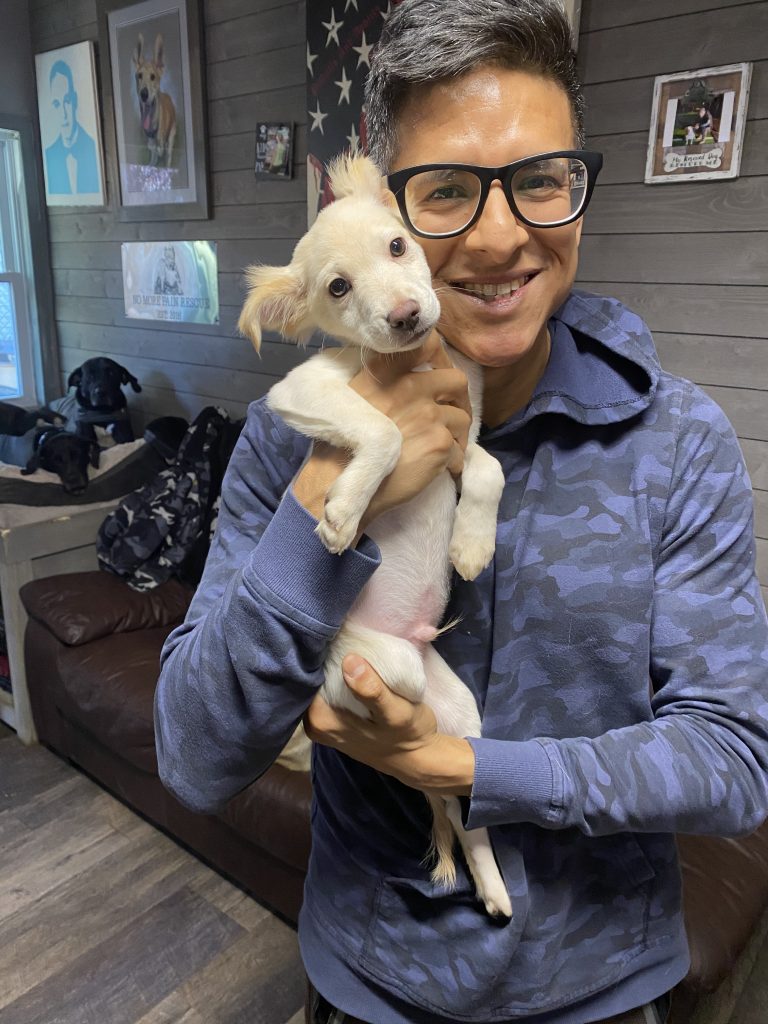 Adam Francisco, from New York, spent Valentine's Day at a private dog rescue shelter in Staten Island called No More Pain. This organization rescues dogs from abandonment, abuse and neglect from the tri-state area, Mexico, Puerto Rico and as far as Qatar.
"I've always said that people who want loyalty and companionship should get a dog. Dogs are incredibly loyal creatures full of love so I wanted to spend Valentine's Day trying to help them find their forever homes" Francisco says.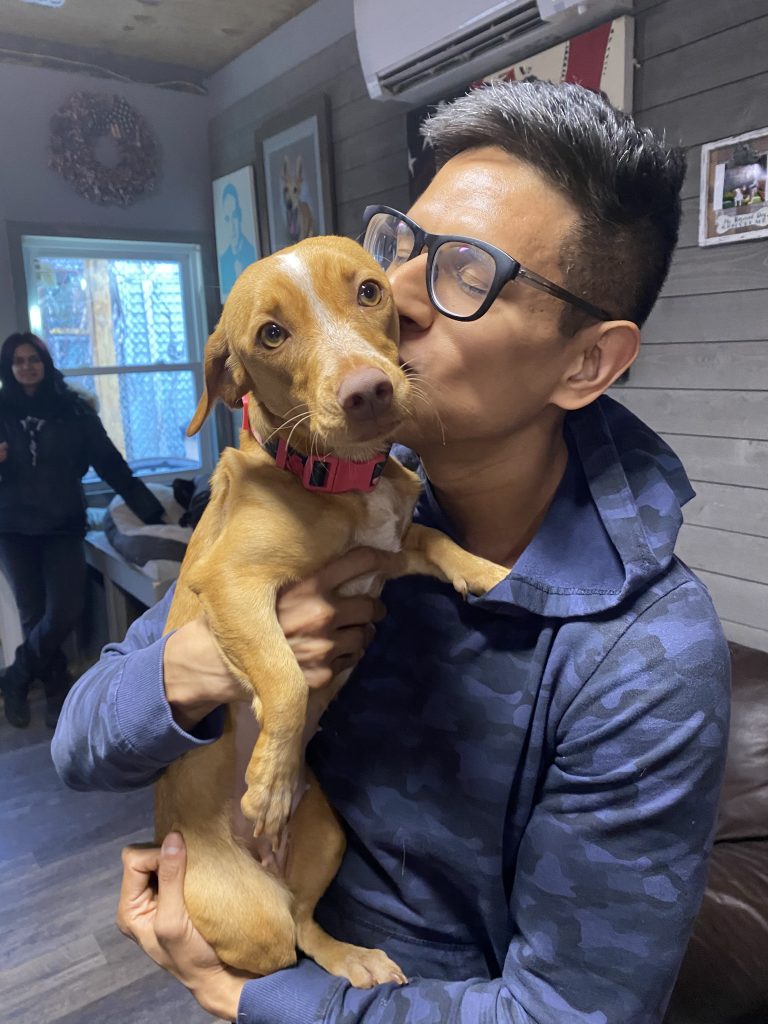 Co-founders of NoMorePain Erica and Mike have dedicated their lives to saving dogs and pairing them up with good owners. They have a strict vetting process to ensure the safety, health and happiness of all dogs they place. The organization is entirely self-funded and dependent on donations from the community.
"I encourage everyone to consider adopting a rescue dog. If they can't do that, then volunteer. If they can't volunteer, then donate. If they can't donate, like and share. The point is everyone has the ability to do something to help these dogs find their forever homes" Francisco says.
Mike and Erica saved a dog from Qatar who senselessly had his front legs cut off as puppy. Because the dog has learned to stand on his back two feet resembling a kangaroo, he was named Joey. Joey is such a courageous and strong dog that his story was featured on The Dodo in October 2019.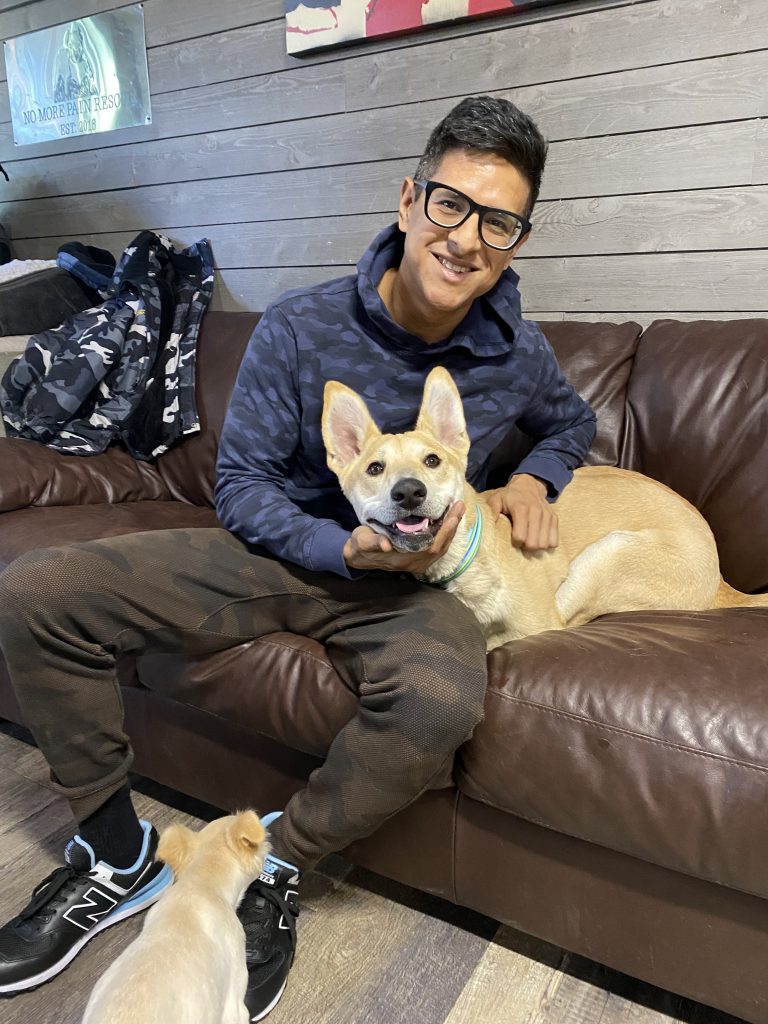 If you're interested in adopting a rescue dog, Francisco has shared pictures with some of the dogs available for adoption immediately on his Instagram.
"Typically I try to put up 1 Instagram post a day, but for this Valentine's Day I wanted to do something special and each dog deserves their own post" Francisco says.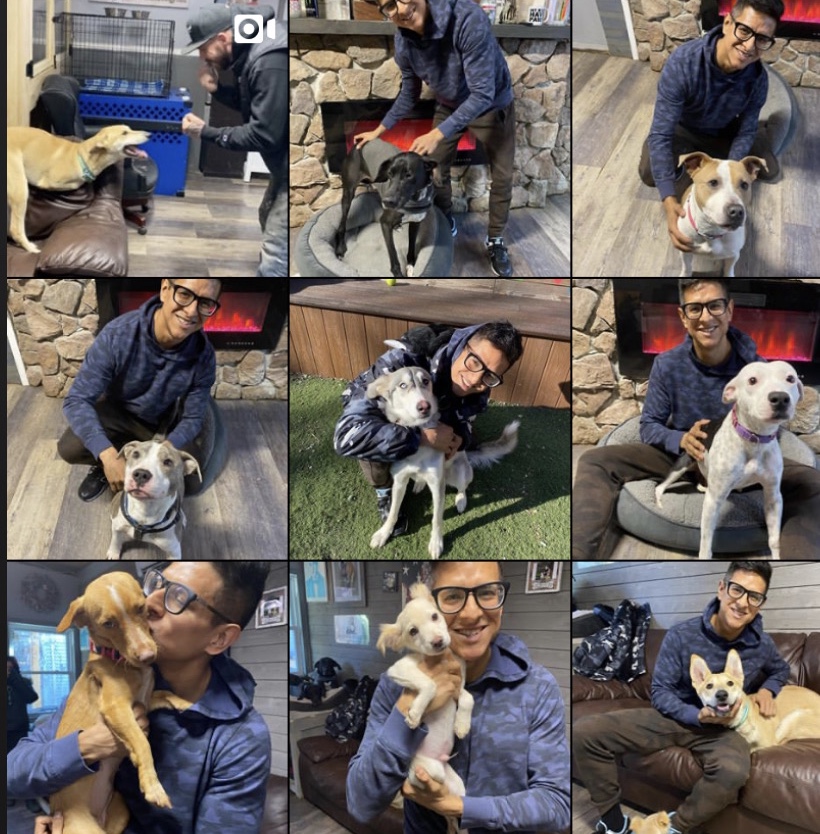 Adam Francisco and his dogs Raindrop and Flex have over 80,000 followers on Instagram. They used Valentine's Day to generate awareness of some of the wonderful dogs available for adoption.
If you would like to contact NoMorePainRescue or make a donation, please contact nomorepainrescue@gmail.com or go to nomorepainrescue.org to fill out an application.