I teamed up with Matador Network & the TravelNevada for a road trip down America's loneliest road.
If you think the word "loneliest" would mean we would be bored, you'd be 100% wrong. This road trip down Highway 50 had some of the best finds a foodie could ask for!
Fallon, Nevada
First place we checked out was Frey's Ranch Estate Distillery. Now I'm normally not a gin drinker, but this distillery created a gin that I could not only bear, but actually enjoyed. Run by an amazing husband and wife team, definitely check these guys out if you're a gin drinker or are looking for a place to step up your Instagram game.
https://www.yelp.com/biz/frey-ranch-estate-distillery-f…
The next place in Fallon was Middlegate Station which used to operate as a horse changing station for the Pony Express. Now it's the home of the Monster Burger Challenge, a burger so big that it was larger than my head. If you finish the burger in 2 hours, you get a free t-shirt. Needless to say, I did not finish it.
https://www.yelp.com/biz/middlegate-station-fallon-3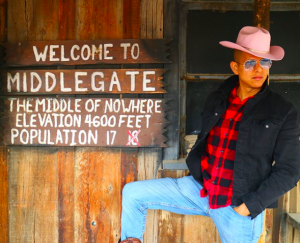 Kingston, Nevada
Kington, Nevada was our next step and we found a bar called Lucky Spur Saloon which is owned and operated by an awesome husband and wife couple! This bar is known for their Bunker Hill Bloody Mary, and it's spicy, just how I like my women. Wink. An intimate, dog-friendly bar that I strongly recommend on your road trip through the area.
Ely, Nevada
Racks Bar & Grill is an Ely restaurant with video casino built directly into the bar. Typical way of killing time in Nevada. This restaurant has influences from the Basque region. Their chorizo burger was incredible (and this is coming from a burger connoisseur).
https://www.yelp.com/biz/racks-bar-and-grill-ely?osq=racks+bar+and+grill
If you're not too full, a great place for dessert is Cell Block. It was an actual prison turned into a restaurant. Our waitress was the granddaughter of the owner. We heard their steaks are delicious but this foodie tour left us too full to try it!
https://www.yelp.com/biz/cellblock-steakhouse-ely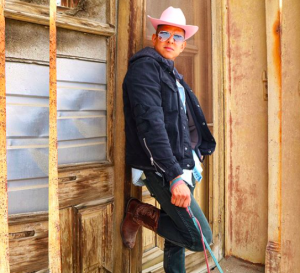 Baker, Nevada
Attached to the Stargazer Inn, Kerouacs is a restaurant named after the famous poet, created by a husband & wife power couple who met in Brooklyn, New York and moved to Nevada to open an upscale restaurant with Brooklyn influences. A delicious cocktail menu and a perfect margarita pizza was a great way to transition from Cowboy Country back to the city life of NYC & LA (I spend half my time in each city).
https://www.yelp.com/biz/kerouacs-restaurant-and-bar-baker?osq=kerouacs