If you're going to get married, you might as well give your close family and friends an excuse to take a vacation and escape from their boring, monotonous sheeple lives. Plus, because destination weddings are typically more expensive for guests to attend AND require a few vacation days, so you weed out those tier 2 friends and family that you didn't want coming anyway. lol.
A huge thanks to Melanie and Victor for inviting me to their special day and a thank you to the El Dorado Royale for a memorable trip! Onto the vlog review of this gorgeous, all-inclusive, adult-only resort in Riviera Maya.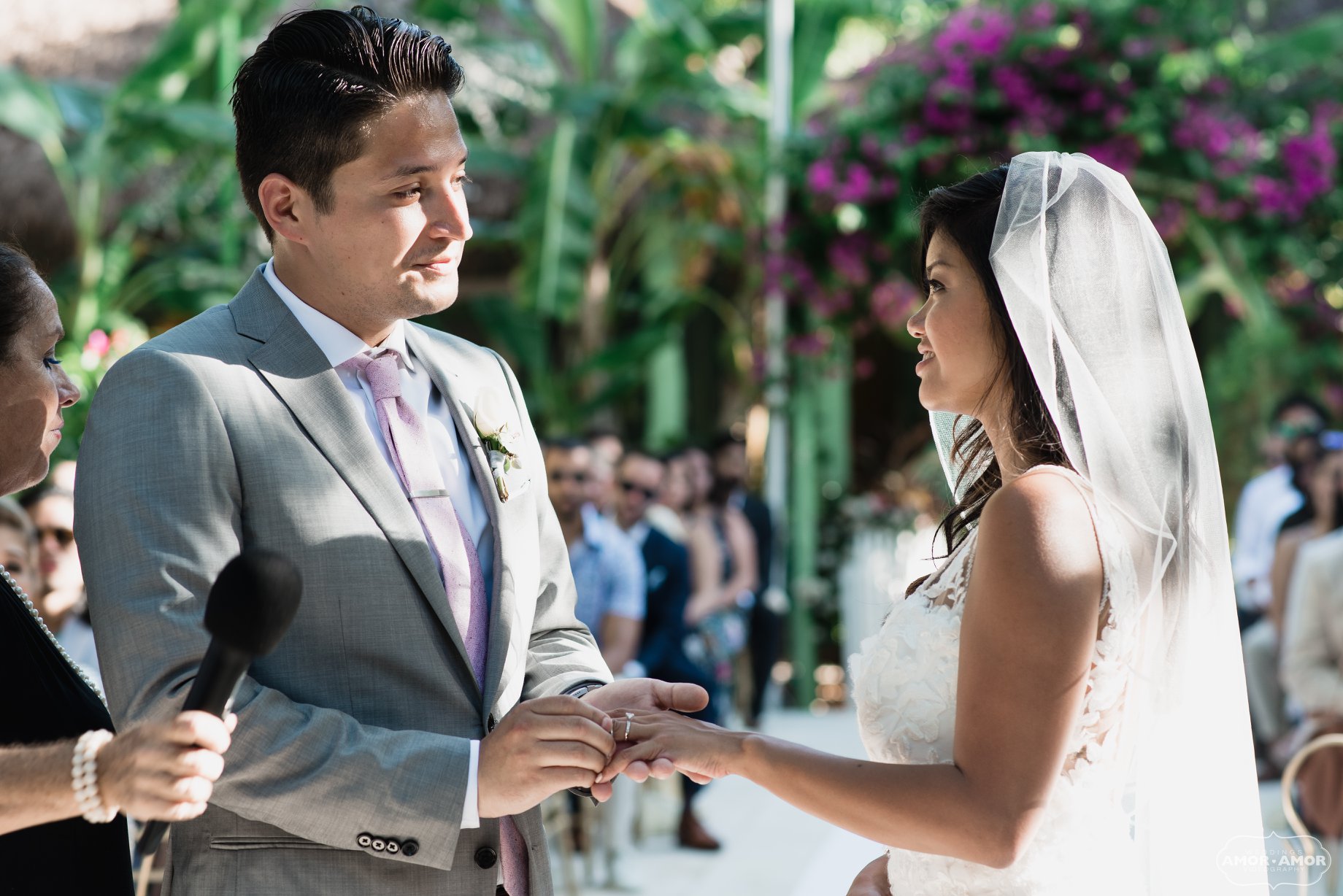 Customer Service
The customer service is top-notch. As soon as I arrived at the resort, I was greeted by "Uncle" Clay as well as an ice cold bottle of water (relief from the Mexican heat!). I also got paired up with a great guy named Francisco who gave me a quick tour of the resort and helped me settle into my room. There's two Starbucks on-premise which is absolutely wonderful.
Rooms
My room was awesome! I had a beautiful view of the resort. The only negative thing was that I didn't have a +1 so I didn't have anyone to enjoy the hot tub with. The bottle of champagne on ice and fresh fruit was a classy touch. That view tho!
Food
From personal experience, the food at all-inclusive resorts often leaves a lot to be desired but I am happy to say that the food at El Dorado was actually really good! I was joined by a few close friends (including my kids) to sample some of the menu items. The chicken club sandwich was moist!
Scuba Diving
Although scuba diving was technically not a part of El Dorado Royale's offering, it was available at the nearby Iberostar. I don't like scuba diving but my friend Stephen Castro is a licensed scuba diver so he filmed his first ever vlog for you guys.
Restaurant
Not only are the casual restaurants at El Dorado Royale solid, but their upscale restaurants such as Rincon Mexicano were great as well. I asked for the hottest hot sauce and our waiter went to the back to pull out the special sauce…holy moly!
Rifle Range
El Dorado Royale also had a "rifle" range on-premise (rifle in quotes because they used BB pellets as opposed to real bullets – safety first!). My dad won a few sharpshooter awards with the M14 & M16 in the army during the Vietnam War so I was hoping that I'd also be able to hit bullseye. Unfortunately I did not receive that gene from him (moreso because I was adopted). Shout out to my adorable gun safety instructor Haxby!
Pre-Wedding
What a beautiful place for a wedding with such an awesome group of people.
The Wedding
Lots of tequila shots, dancing and popped collars.
***
What is one of your favorite all-inclusive, adult-only resorts in the world? Leave a comment or you can e-mail me adam@befreemysheeple.com. If you enjoyed reading/watching this, you can follow me on Instagram, @adamfrancisco & @befreemysheeple.
Be Free My Sheeple!